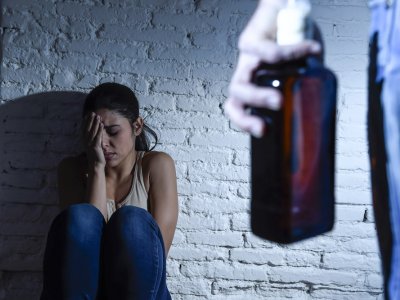 An increase in alcohol taxation, a reduction in the hours of alcohol sales, and changes to how alcohol is promoted are all needed to reduce alcohol-related harm, a public health policy expert has argued.
Professor Wayne Hall of The University of Queensland's Centre for Youth Substance Abuse Research said state and federal governments had a responsibility to reduce alcohol-related harm.
"The federal government should raise alcohol taxes on beverages in proportion to their alcohol content (a volumetric tax) and set a minimum price per standard unit of alcohol," Professor Hall said.
"A volumetric tax is effectively a user-pays tax that would have the greatest impact on those who drink the most.
"A national policy containing a volumetric tax and setting a minimum price per standard unit of alcohol would not only reduce violence in entertainment precincts, but also reduce all types of alcohol-related harm in Australia.
"It would have the added benefit of raising funds to offset the adverse effects of high alcohol consumption, such as accidents, assaults, neglect of children, and the costs of policing drunken behaviour in public places."
Professor Hall also called on the federal government to more effectively regulate the promotion of alcohol via sports sponsorship and advertising during sporting events.
"The current system of so-called self-regulation of alcohol advertisements is pervaded by a conflict of interest because the alcohol and advertising industries control the process of adjudicating on complaints about advertisements," Professor Hall said.
Writing in The Medical Journal of Australia, Professor Hall cited pre-loading – the phenomenon of consuming alcohol before entering a licensed venue –as a major issue in the high levels of alcohol-related harm in entertainment precincts.
"Australian research has shown that pre-loading is the norm in New South Wales, Victoria, South-East Queensland and Western Australia," Professor Hall said.
"In fact, around 80 per cent of all alcohol consumed is purchased from retail liquor outlets.
"State governments should use their regulatory powers to reduce bottle shop trading hours."
Media: Professor Wayne Hall, w.hall@uq.edu.au, +61 7 3365 5246; Dani Nash, UQ Communications, dani.nash@uq.edu.au, +61 7 3346 3035.