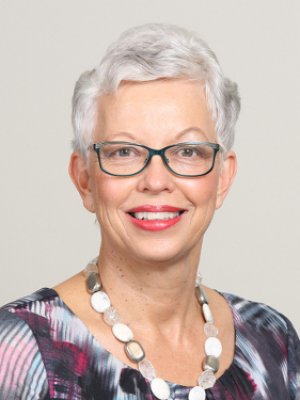 It is with great sadness that we acknowledge the passing of Emeritus Professor Sylvia Rodger on Friday 28th April, 2017 after a long battle with cancer.
Sylvia's family, colleagues and the occupational therapy community have lost a passionate clinician, academic and researcher who was internationally recognised for her work.
Sylvia was an inspiration to her colleagues and students. Her dedication to improving the educational experience for students and her work with children and young people with Autism Spectrum Disorders (ASD) was exceptional. Her love for what she did was illustrated during her distinguished career.
Sylvia's passion in working with children with neurodevelopmental issues, and their families, formed while studying a Bachelor of Occupational Therapy at UQ. In her words from a viewpoint she wrote for a special edition of the Australian Occupational Therapy Journal she said, 'What I subsequently discovered over the next few years was how much I enjoyed the blend of art and science that was occupational therapy practice and I couldn't get enough of fieldwork.'
Sylvia was a much loved and highly respected member of the university family. She started her long-standing involvement with UQ as a student in 1978, was awarded a Bachelor of Occupational Therapy in 1981, a Master of Educational Studies in 1987 and a Doctor of Philosophy in 1996.
Sylvia became a staff member at UQ in 1983 and over the next 34 years she excelled in her profession working in an array of different roles within the Department of Occupational Therapy and the School of Health and Rehabilitation Sciences (SHRS). Some of these roles included student placements, overseeing postgraduate coursework programs and supervising postgraduate students in research higher degree projects. From 1989 to 2000 she worked as a lecturer, undertook a PhD part-time across education and occupational therapy and worked part-time in private practice. In 2001, she became Head of the then Department of Occupational Therapy which subsequently became the Division of Occupational Therapy within SHRS.
In 2013, Sylvia found a niche, where leadership, her educational background, research and interest in building future generations came together when she was appointed the Director of Research and Education for Autism within the Cooperative Research Centre for Living with Autism (Autism CRC). She also co-chaired the bid to establish the $104 million Centre.
She contributed back to the sector in many ways including her work for the editorial boards of Physical and Occupational Therapy in Pediatrics and the Occupational Therapy in Early Intervention Preschool and Schools. She also reviewed multiple occupational therapy, pediatric, autism and rehabilitation journals.
Her research interests were primarily in ASD, Developmental Coordination Disorder (DCD), top down interventions, Cognitive Orientation for daily Occupational Performance (CO-OP), early intervention, family centred practice and parent education. She attracted over $3 million in competitive research grant funding, published over 160 national and international refereed journal publications, four edited books and 22 book chapters and gave over 200 conference presentations, including numerous invited presentations.
Recognised for her outstanding work within occupational therapy she was awarded several international and national accolades. These included being appointed a Member of the Order of Australia (AM) in the 2015 Australia Day Honours and receiving the prestigious Freda Jacob Award through Occupational Therapy Australia in 2014. She was inducted as a Fellow of the American Society of Occupational Therapy Academy of Research in 2013, honored by Occupational Therapy Australia with the Sylvia Docker Award for her contribution to occupational therapy education and research in Australia in 2011 and received the Mary Rankine Wilson Award for Professional Excellence, Queensland Division Occupational Therapy Australia, in 2009.
Sylvia was a remarkable woman whose life will be celebrated and her career achievements set as inspiration for many who want to succeed in their chosen fields.
In her viewpoint in the Australian Occupational Therapy Journal she said she had been inspired by this quote by Maya Angelou Pulitzer Prize nominated poet and author: 'I would like to be known as an intelligent woman, a courageous woman, a loving woman, a woman who teaches by being.'