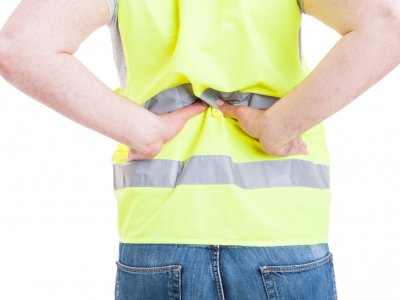 Psychologists are working on ways to reduce the brain's sensitivity to pain, with the aim of improving pain management techniques.
Dr Melissa Day from The University of Queensland's School of Psychology is comparing three different non-drug treatments as she seeks to examine how to change the way the brain processes low back pain.
The goal is to achieve optimal function and an increased quality of life.

"Living with chronic low back pain leads to the brain being re-wired over time, which gradually sensitises the individual to the pain and results in worsening long-term outcomes," Dr Day said.

"Psychological treatments have been shown to reverse these neurological changes, increase brain volume and improve pain intensity, disability, mood, sleep and other functional domains."

Dr Day is offering a free eight-week course promoting non-pharmacological pain-management skills for chronic low back pain to re-wire the brain in pain and investigate these changes in brain state.

"We are using electroencephalogram to investigate people's brain waves before and after such evidence-based psychological treatments to examine how and for whom does this re-training of the brain occur," Dr Day said.

The program is delivered in a group setting at the UQ St Lucia campus and incorporates evidence-based applications of mindfulness, meditation and cognitive therapy.
"We know that traditional treatments such as opioid medications cause unpleasant side-effects for many people, and often become less effective over time as the body develops a tolerance to the drug," Dr Day said.
"The treatments we are offering are an effective complement to such medications, or for other people, may even represent an alternative.
"Our hope is that this study will advance the development of sophisticated algorithms to match patients and treatments.
"We aim to harness the mechanisms underlying the neural plasticity of the brain to make it work for patients and improve their pain, rather than work against them and cause increased suffering."
The study is a collaboration between UQ and the Metro South Hospital and Health Service and is funded by the National Health and Medical Research Council.
To participate in the study or find out more contact Dr Melissa Day on m.day@uq.edu.au or +61 733656421
Media: Dr Melissa Day, m.day@uq.edu.au,  +61 733656421; UQ Communications - Kirsten O'Leary, k.oleary@uq.edu.au, +61 73365 7436.