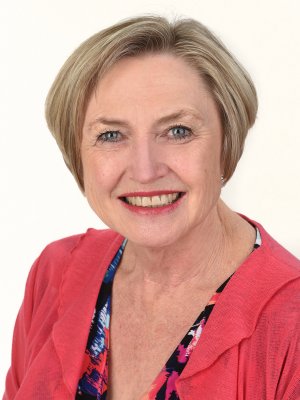 As part of this week's celebrations marking 55 years of speech pathology at The University of Queensland, we caught up with alumna Lynell Bassett.
Ms Bassett graduated from UQ with a Bachelor of Speech Therapy in 1977 and is currently Director of Speech Pathology and Audiology at Royal Brisbane and Women's Hospital.
"My UQ studies taught me to always be solution-focused, to use current best practice, and to undertake lifelong learning. I have continued to apply these principles throughout my career," Ms Bassett said.
"My course also allowed me to study audiology subjects, and these early studies enabled me to undertake a leadership role in audiology.
"I remember the founder of our course, Mrs Usher. She was a very inspiring role model for an undergraduate student, and always demonstrated professionalism, curiosity, courage, and resilience in pursuing her goals."
When recalling the St Lucia campus, Ms Bassett has fond memories of the building in which speech therapy lectures were held.
"We called it The House on The Hill. It felt like a home away from home which was particularly important for fledgling uni students, and enabled us to develop a strong sense of camaraderie within our cohort," Ms Bassett said.
Find out more about studying speech pathology at UQ.