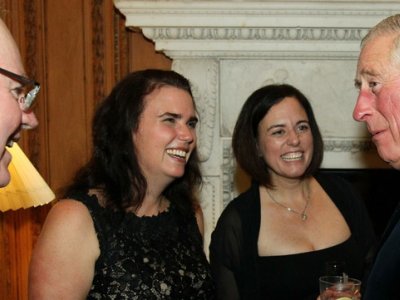 An international team of mental health experts, including two University of Queensland researchers, has developed a framework to help children recover from trauma, with the support of The Prince of Wales.
Nineteen child traumatic stress experts from Australia, Canada, Norway, Germany, the USA and the UK, participated in a roundtable in Scotland this month.
Associate Professor Vanessa Cobham and Professor Justin Kenardy from the UQ School of Psychologyattended the two-day meeting organised by the Phoenix Australia Centre for Posttraumatic Mental Health, under the auspices of the Prince's Trust Australia.
Professor Kenardy said the goal was to develop a much-needed intervention for young people to facilitate their recovery and foster ongoing resilience following disasters.
"This is a unique group of research, practice and policy leaders working to promote better psychological outcomes for children and adolescents following disasters," Professor Kenardy said.
"The meeting was a great success with a framework for the intervention produced.
"I was inspired by how well the group worked to achieve its goals through a common commitment to better outcomes for children.
"Prince Charles attended part of the meeting and hosted a reception and dinner for the group.
"The Prince is very well-informed about post-trauma care and the need to deliver effective care in low resource settings."
Dr Cobham, who is co-directing the youth mental health response for the Queensland Government following Cyclone Debbie, said the group would be consulted on next steps around content and evaluation design.
"It was an honour and a privilege to be invited to develop an evidence-based intervention for young people displaying symptoms of distress following exposure to disaster," she said.
"Being part of the briefing to Prince Charles about the work we had done, and listening to his questions and comments, it was very clear that youth mental health is an issue that is close to the Prince's heart.
"Once funding has been secured, we anticipate that it will take approximately three months to develop the resources, and then undertake a trial of the intervention."
Media: Professor Justin Kenardy, j.kenardy@uq.edu.au, +61 413 807 163; Associate Professor Vanessa Cobham, vanessa@psy.uq.edu.au, +61 7 3346 9911; Dani Nash, UQ Communications, dani.nash@uq.edu.au, +61 7 3346 3035.