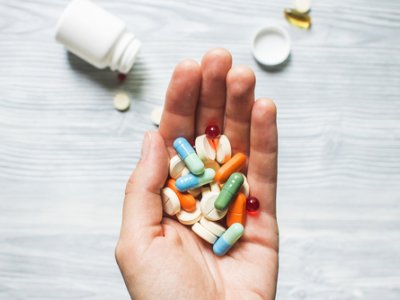 The University of Queensland's School of Pharmacy will host the 2017 International Society for Pharmacoepidemiology's (ISPE) 10th Asian Conference later this month.
Put simply, pharmacoepidemiology is the study of the use and effects of medicines in populations.
ISPE, an international non-profit membership organisation, provides a forum for experts around the globe to collaborate, share research and develop policy and education within the field.
This year's conference will take place over three days, 29 - 31 October, and will feature eminent speakers from Asia, Europe, Canada and the United States.
Dr Samantha Hollingworth from the School of Pharmacy is a member of ACPE's organising committee and is delighted that UQ's Pharmacy Australia Centre of Excellence (PACE) facility at Woolloongabba is the chosen venue for the event.
"Hosting an event of this scale is a great opportunity to put UQ on the global map of pharmacoepidemiology, and will be the first international conference to be held at PACE," Dr Hollingworth said.
"Many of our graduate students, both domestic and international, will be presenting their work, giving them unprecedented exposure and access to experts in the field."
Taking place in Australia for the first time in its 10-year history, the conference has attracted more than 250 registrations and will explore topics such as the success of randomised controlled trials, cardiovascular risks of medicine, genetic testing, medicine for older generations, and the safety of medicine in pregnancy.
Keynote speakers:
Professor Jesper Hallas, Professor of Clinical Pharmacology, University of Southern Denmark 
With a background in internal medicine, medical gastroenterology and clinical pharmacology, Professor Hallas established the first pharmacoepidemiology database in Denmark, OPED, which aids research in record linkage studies of drug effects and drug utilisation, as well as identifying patients to take part in field studies and clinical trials. He is the current ISPE president.
Professor Stephen Soumerai, Professor of Population Medicine, Harvard University
Specialising in pharmaceutical outcomes, quality of health care studies and health policy, Professor Soumerai has published more than 250 original scientific articles in leading scientific journals, such as the New England Journal of Medicine and the Journal of the American Medical Association. He is well known for his work on the impacts of health policies and methods to improve the quality of medical practice. His recent research has focused on cost-related underuse of medications, as well as the impacts of drug coverage, FDA warnings and cost-containment policies on access to effective medications, quality and costs of care and clinical outcomes among vulnerable populations.
Professor Ian C. K. Wong, University of Hong Kong and University College London
Professor Wong is Co-Director of the Centre for Safe Medication Practice and Research at the University of Hong Kong, and Head of the Research Department of Practice and Policy at University College London. A recipient of a UK Department of Health Public Health Career Scientist Award in 2002, Professor Wong is the only pharmacist to date to have received such an award in the UK. In recognition of his work in paediatric medicine, Professor Wong was awarded an Honorary Fellowship of the Royal College of Paediatrics and Child Health in 2011, and Fellowship of the Royal Pharmaceutical Society in 2012.
Keynote speakers will be available for interview during the conference via the media contacts below.
For more information on UQ's School of Pharmacy and its $100m pharmaceutical research facility, PACE at Woolloongabba, visit their website.
For more information on the ISPE 10th Asian Conference, visit https://acpe2017.org/ 
Media: Dr Samantha Hollingworth, s.hollingworth@uq.edu.au, +61 7 3346 1981; Jo Hickman, UQ Communications, jo.hickman@uq.edu.au, +61 7 3346 3037.