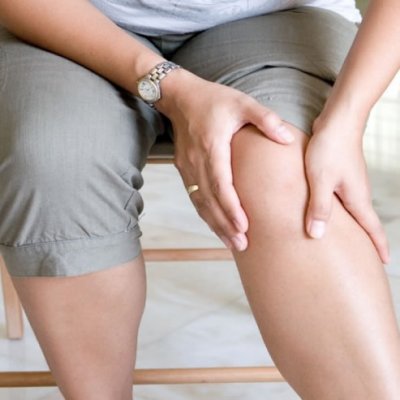 Researchers at The University of Queensland's School of Health and Rehabilitation Sciences are seeking participants for a kneecap pain research project.
The FOOTPATH study is an NHMRC-funded trial being undertaken in collaboration with La Trobe University, Melbourne.
The study will investigate whether simple footwear interventions can reduce pain and improve health outcomes for people who have kneecap arthritis, and evaluate whether specific footwear interventions can be a cost-effective, non-invasive treatment option for the condition.
Kneecap arthritis is a chronic, persistent problem, and while it is known that certain exercises and other physiotherapy strategies can improve the condition in the short term, a simple treatment with long-term benefits is needed.
Dr Natalie Collins from the School of Health and Rehabilitation Sciences said that the footwear interventions being trialled are easy to wear, widely accessible and have the potential to be effective every time the foot hits the ground.
"At least 50 per cent of people with knee pain have kneecap arthritis," Dr Collins said.
"We all have to wear shoes every day, so if we can find footwear interventions that relieve kneecap arthritis, it means that people affected by the condition will be able to adopt their treatment into everyday life" she said.
Participants will be asked to attend a screening appointment at UQ St Lucia campus and, if deemed eligible for the study, they will undergo a free x-ray of their knee, as well as receiving free footwear intervention treatment with ongoing monitoring of their symptoms.
To be eligible for involvement, participants need to be 50 years or older, have had pain around the kneecap (the front of the knee) for at least three months, have had no injections into the knee in the last three months, and have not worn shoe inserts or orthotics in the last three months.
If you fit the criteria above and would like to be involved in this study, please contact Gearoid Cleary on +61 7 3365 4587 or g.cleary@uq.edu.au.
Media: Natalie Collins, n.collins1@uq.edu.au, +61 73346 7751: Jo Hickman, UQ Communications, jo.hickman@uq.edu.au, +61 73346 3037.