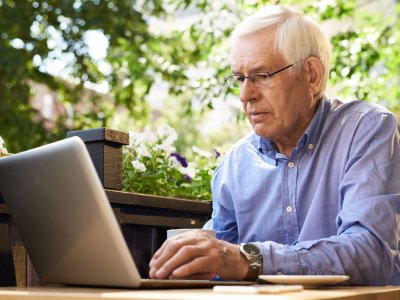 Retirement village contracts are a minefield for older residents, with complex legal and financial restraints impacting on their lives and preventing some residents from moving out.
Deciding on retirement village living is an important decision with long-term consequences that require careful consideration, a University of Queensland School of Nursing, Midwifery and Social Work study led by Dr Maree Petersen has found.
"With the continued growth in the retirement village industry, it is vital that older people have a clear and consistent understanding of the financial and legal obligations of retirement village life," Dr Petersen said.
"Currently the complexity of contracts makes them difficult to understand and there is considerable diversity in the structure of fees that retirement villages charge.
"There are entry fees, ongoing fees and a deferred management fee – all with accompanying conditions – often new information to older people.
"Practitioners in the legal and financial professions and in welfare organisations need to be particularly aware that older people considering relocating to a retirement village require assistance with navigating contracts and their obligations."
The study highlighted the importance of understanding how older people's individual needs and capacities change and how this is inextricably linked to accommodation suitability.
"Practitioners need to be mindful that older people with limited resources, reliant on the aged pension, or with fixed or declining incomes may not experience retirement villages as affordable over time," Dr Petersen said.
 "The circumstances surrounding residents at the time of moving to a village may change many times during the course of their residency, which is impacted by the financial and legal obligations of the village.
"A consistent response we had from participants was the increased financial commitments and accompanying stress they experienced.
"There were also a considerable number of residents who said they were reconsidering their future in their village; however some residents felt trapped and unable to leave given the exit fees."
Dr Petersen used the phrase 'you can check out any time you like, but you can never leave' from the song Hotel California by the Eagles at a recent conference to describe the feeling of being trapped for some people in retirement villages.
"Part of this story appears to be that residents' financial stress was linked to having depleted savings and reliance on the pension, rendering some villages unaffordable over time."
The study outlines several recommendations including that simplified public information documents should be made available online to enable potential residents to compare different villages, legal and financial advice should be obtained before entering into contracts, and possible future financial scenarios such as loss of a spouse need to be considered.
Dr Petersen said the recent amendments to the housing legislation by the Queensland Government had provided improvements and better protection for older people entering retirement village contracts.
The study was published online in the ;Journal of Housing For the Elderly.
Media: Maree Petersen, m.petersen@uq.edu.au, +61 7 3346 7314; Kirsten O'Leary, UQ Communications, kirsten.oleary@uq.edu.au, +61 7 3365 7436.