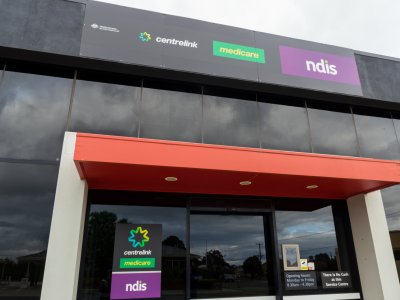 Families play a crucial role in caring for loved ones with disabilities, but a University of Queensland study has found there is a risk the new National Disability Insurance Scheme model will expect too much of them.
The NDIS is being rolled out to more than 475,000 Australians living with disability, but UQ School of Nursing, Midwifery and Social Work researcher Dr Kathy Ellem fears it risks leaving families exhausted and deflated.
"The new NDIS service system adds extra difficulties because of its excessive bureaucracy and top-down centralised processes," she said.
Dr Ellem and Griffith University's Professor Lesley Chenoweth investigated the merits of a Resourcing Inclusive Communities (RIC) project funded by the New South Wales Government.
The RIC project is designed to enable people to create a life beyond what was on offer in traditional disability support arrangements, and to ensure consumers and service providers were prepared for the NDIS.
"The aim of this study was to evaluate the extent to which RIC built the knowledge, skills and confidence of families of people with a disability to create a better life, to exercise more choice and control over support received, and to strengthen their networks and community engagement," Dr Ellem said.
"We conducted and evaluated a series of workshops, surveys and interviews with participant groups consisting of people living with a disability, their families, and some local service providers.
"RIC encourages people to think differently about existing community services and to look beyond paid services to more natural ways to build a good life, such as developing a strong support circle and forming quality social connections.
"Families were asked to shift focus from their loved one's disability to who they were as a person, what their needs and wants were, and where their passions lay. 
"Unfortunately, person-centred planning can be difficult when participants have to contend with poorly resourced and inaccessible environments, as well as discrimination at a social relational level.
"The intent behind person-centred planning may be lost in this new environment."
The study was published in the Sage Journal of Intellectual Disabilities.
Media: Dr Kathy Ellem, k.ellem@uq.edu.au, +61 7 3346 9013; Jo Hickman, UQ Communications, jo.hickman@uq.edu.au, +61 7 3346 3037.