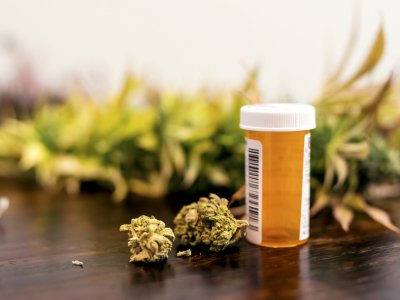 Cannabis-based medicines should only be used under medical supervision until clinical studies have assessed their safety and efficacy, a University of Queensland drug expert has cautioned.
Professor Wayne Hall from UQ's Centre for Youth Substance Abuse Research said a survey on cannabis use to treat anxiety, depression, pain and sleep difficulties highlighted the need for evidence-based research.
"While participants suggested that cannabis was effective in treating their primary problems, they also experienced side effects including drowsiness, lethargy, memory impairment and paranoia," he said.
In commentary published by the Medical Journal of Australia (MJA), Professor Hall said the survey provided useful information about Australians using illicit cannabis for medical purposes, but the sample was not representative of the general population.
"The 1748 participants completed an anonymous online survey to minimise concerns about disclosing illegal activity, and medical cannabis websites and Facebook groups were used for recruitment," Professor Hall said.
"The sample didn't include many patients with terminal cancer or older adults with degenerative neurological disorders, and children with epilepsy weren't included at all."
Instead, participants were predominantly men (68 per cent), with an average age of 37.9 years, and a 10-year history of using cannabis for medical purposes.
Most had used cannabis for recreational reasons in their teens.
"The survey has given us some insight into who uses cannabis for medical purposes in Australia, why and how they use it, and their views on how cannabis should be provided for medical purposes," Professor Hall said.
Media: Professor Wayne Hall, w.hall@uq.edu.au, +61 7 3365 5246; Kirsten O'Leary, UQ Communications, k.oleary@uq.edu.au, +61 7 3365 7436, @UQhealth.
Read the full story on UQ News.
---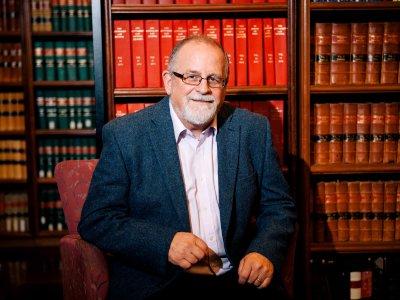 STUDY AUTHOR: Professor Wayne Hall has improved our understanding of the adverse health effects of cannabis, public policy responses to opioid dependence, understanding of illicit drug epidemiology, and the epidemiology of mental disorders in Australia. Over the past several decades he has worked in the fields of addiction, mental health and public health, addressing socially important and intellectually challenging scientific and policy questions. As one of the world's most highly cited social scientists Professor Hall was honoured by the UK Society for the Study of Addiction (SSA) in 2017.  Professor Hall's views and experiences and contributions to the addiction filed were captured in a video interview SSA Director Professor John Stang.