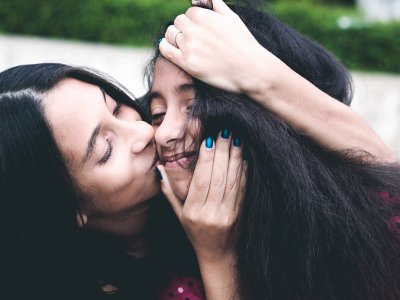 University of Queensland researchers are seeking families with teenagers to take part in an anonymous online survey to help them learn how parent-adolescent relationships influence teen mental health.
A 2017 Mental Health Youth Report by Mission Australia found that more Australian teenagers are experiencing severe psychological distress, with almost a quarter of those surveyed showing the symptoms of probable mental illness.
Teenagers surveyed also identified their parents among their top three sources on where they would go for help with important issues in their lives.
UQ School of Psychology senior research fellow Dr Kylie Burke said teenagers relationships with their parents were important in helping them become more resilient.
"Supportive parenting can help teenagers be happy and healthy and reach their full potential," Dr Burke said.
"By examining these relationships, we hope to develop better ways to support young people with severe behavioural problems or those experiencing anxiety, and their families."
Parents with teens or pre-teens, aged between 11 and 17, who are living in Australia are invited to complete the survey.
After completing the survey, parents can also invite their teenagers to take part.
All participating families can enter a prize draw for a $100 Coles-Myer gift voucher.
Parents can complete the survey at the Parenting Teenagers website, or contact the research team at parentingteens@uq.edu.au if they have further questions.
The study is being conducted by researcher Clarissa Lui at UQ's Parenting and Family Support Centre.