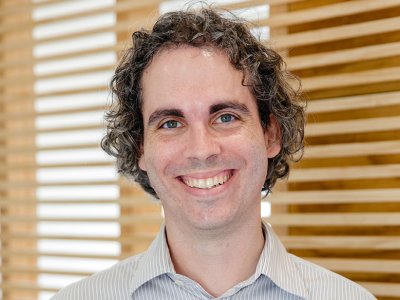 Each month we shine the spotlight on a researcher in the Faculty of Health and Behavioural Sciences.
This month we spoke to Dr Matthew Gullo, Clinical Psychologist and Acting Director of the Centre for Youth Substance Abuse Research (CYSAR).
What are your key research interests?
My research is primarily focused on addiction and impulsivity. I am particularly interested in the cognitive and neuropsychological mechanisms involved in impulsivity, how they convey risk for addiction, and how we can better target these in treatment. My research spans the translational spectrum, from theoretical and laboratory work to the development of new approaches to psychological treatment.
Can you share some of your career highlights so far?
In 2013, I was the recipient of two national early career awards from the Australian Psychological Society (two awarded annually) and Australasian Professional Society on Alcohol and other Drugs (one awarded annually). In 2014, I was invited to serve as Lead Guest Editor of an Addictive Behaviors special issue on impulsivity with Professor Marc Potenza (Yale University). During my NHMRC Early Career Fellowship I developed a world-first laboratory model of adolescent impulsivity and alcohol use to study causal mechanisms of risk: the Experimental Paradigm for Investigating Impulsive Consumption (EPIIC). I am currently leading the development of a new instant assessment and feedback system (iAx) that is being trialled at the Princess Alexandra Hospital's Alcohol and Drug Assessment Unit. This year I have the honour of serving as Acting Director of the Centre for Youth Substance Abuse Research (CYSAR) while Professor Jason Connor is on 6-month study leave. CYSAR is 1 of only 4 federally-funded alcohol and drug research centres in Australia.
What aspects do you enjoy most about your career?
What I love most about clinical psychology is that it is as fulfilling as it is flexible. For me, that is about being able to work as both scientist and practitioner. Being able to pursue answers to important scientific questions as a researcher while also working in the area clinically as a psychologist provides a great variety of intellectual stimulation. A lot of that has to do with the great variety of people you get to work with: patients, students, and other researchers and health professionals.
Has your career taken you to any interesting, far-flung locations?
Travel is one of the best parts of a research career. New York is probably my favourite city (except it's hard to find good coffee!). There is nothing like it. Florence is also very special. Seeing Galileo's finger encased in glass at the Museo Galileo had a profound impact on me. He is a central figure in the birth of modern science.
What inspired you to pursue a career as a researcher?
I got in to clinical psychology because I wanted to help people and work as a practitioner. It was during my Honours year that I caught the research bug. My PhD supervisor inspired me to pursue both research and clinical training. It is only through scientific evidence that we can truly know how best to help people struggling with a mental disorder.
What advice would you give students thinking about a research career?
Give it a shot! UQ provides great opportunities for research experience. These experiences are what you make of them. Pick a topic that interests you and give it your all. Many student projects go on to make important contributions to the scientific literature.
What was your first role after you graduated from university?
In my first role I got to work with some great people in the UK at The University of Liverpool as a postdoctoral research fellow. An NHMRC Early Career Fellowship brought me back to Australia in 2012.
What are your interests outside of work?
Most of my time outside work is spent raising two beautiful girls with my lovely wife. I try to squeeze in some reading where I can, recently on political history and history of science. I'm also a bit of a film buff.
What do you enjoy about living in Brisbane?
It's got the right mix of everything. Weather, warm people, and good housing affordability. I grew up here and my family and friends live here, so I think of it as home.