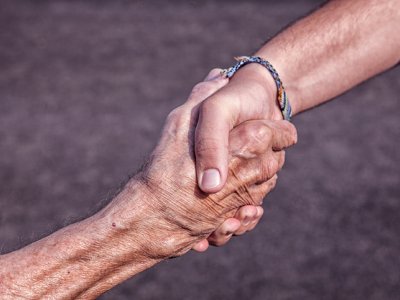 A social connection program developed by University of Queensland researchers could help shape the future of the aged care sector.
UQ School of Psychology PhD candidate Nicole Walker said the Good Neighbour Program aimed to improve the quality of care and life in residential aged care.
"It's a social intervention for residents who are isolated and have little social support outside the facility," she said.
"UQ students volunteer their time and work on building relationships with the residents, many of whom have mental health and behavioural issues, as well as age-related decline."
She said staff also benefited from the project.
"Staff in the facility have reported a sense of being more supported in the work place since the program started in 2016, having more time to devote to the residents' clinical care," she said.
"They have told us there is a huge change in the energy in the facility when the students are there, and they are seeing improvements in resident behavioural and psychological symptoms in dementia."
The program doubles as a learning and development initiative for the students.
Third-year psychology students undertake applied work experience as part of the scheme, with medicine and other allied health students to join them from 2019.