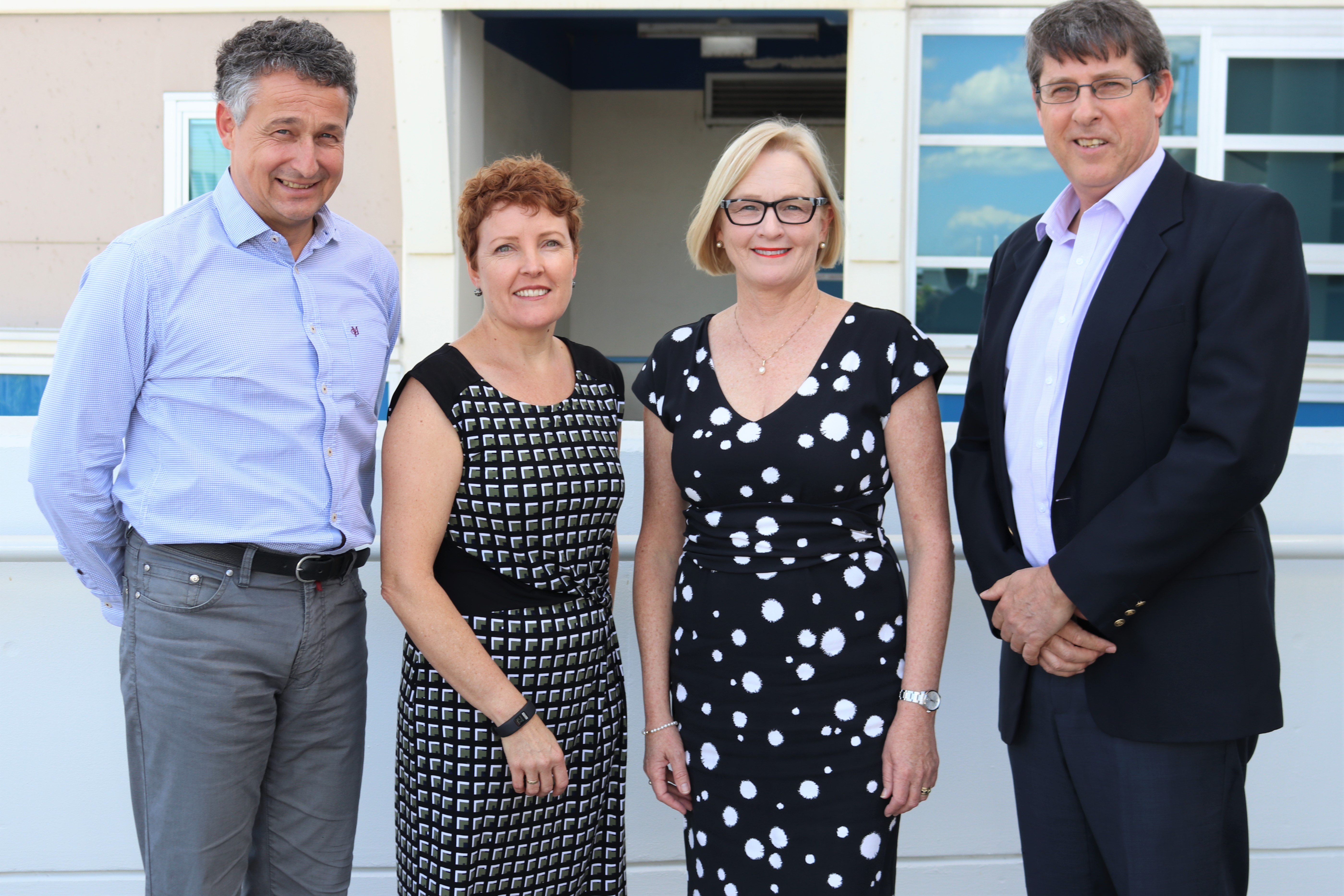 A University of Queensland study designed to improve balance in older adults with a hearing impairment has been made possible thanks to funding from Sonova, a global provider of innovative hearing care solutions.
UQ School of Health and Rehabilitation Sciences Head and study co-lead Professor Louise Hickson said the funds will directly impact older adults who are more prone to falls due to a hearing impairment.
"Recent data shows three in five adults aged over 60 have a hearing impairment and every 10 decibel increase in hearing loss puts an individual at greater risk of falling," Professor Hickson said.
"The study will test if a device that gives feedback on body position can improve and maintain balance and stability."
Participants will be required to wear a device which is battery powered and worn on a belt around the waist for 30-minute training sessions over 10 days.
The device records body sway, compares it to normative data and provides vibrotactile feedback to the wearer for retraining of balance.
The original version of the device has been used in research trials in Europe, Germany and Switzerland, however this will be the first time with older adults who have a hearing impairment.
The study is an international collaboration between Professor Sandy Brauer, Professor Louise Hickson, researchers and PhD students from UQ's School of Health and Rehabilitation Sciences; Department of Otolaryngology at Unfallkrankenhaus Berlin, Charite University Hospital Berlin; Center for Hearing and Balance, Department of Otolaryngology, Columbia University Medical Center and Sonova.
A top-up contribution by Sonova will provide UQ scholarships for two PhD students to be involved in the study and to undertake international placements through the Sonova group of companies.
 "We are very thankful to Sonova for their generous donations and continued partnership over seven years, in various studies that have improved the quality of life of individuals with hearing impairment," Professor Hickson said.
"The support and collaboration with Sonova and its international network has allowed for the creation of innovative clinical tools, novel research methodologies and results that have informed improvements in audiology practice."
UQ Adjunct Professor and Sonova Senior VP for Science and Technology Stefan Launer said he is delighted to collaborate on a very important approach to preventive healthcare for elderly people.
"Thanks to the excellent know-how within the School, this is a great institute to drive such a landmark study forward."
The research team is looking for adults aged over 60 years, with moderate to severe hearing loss and vertigo or dizziness to participate in the study.
For more details about participating in the study contact Ms Katrina Kemp on +61 7 3365 2779 or k.kemp@uq.edu.au.