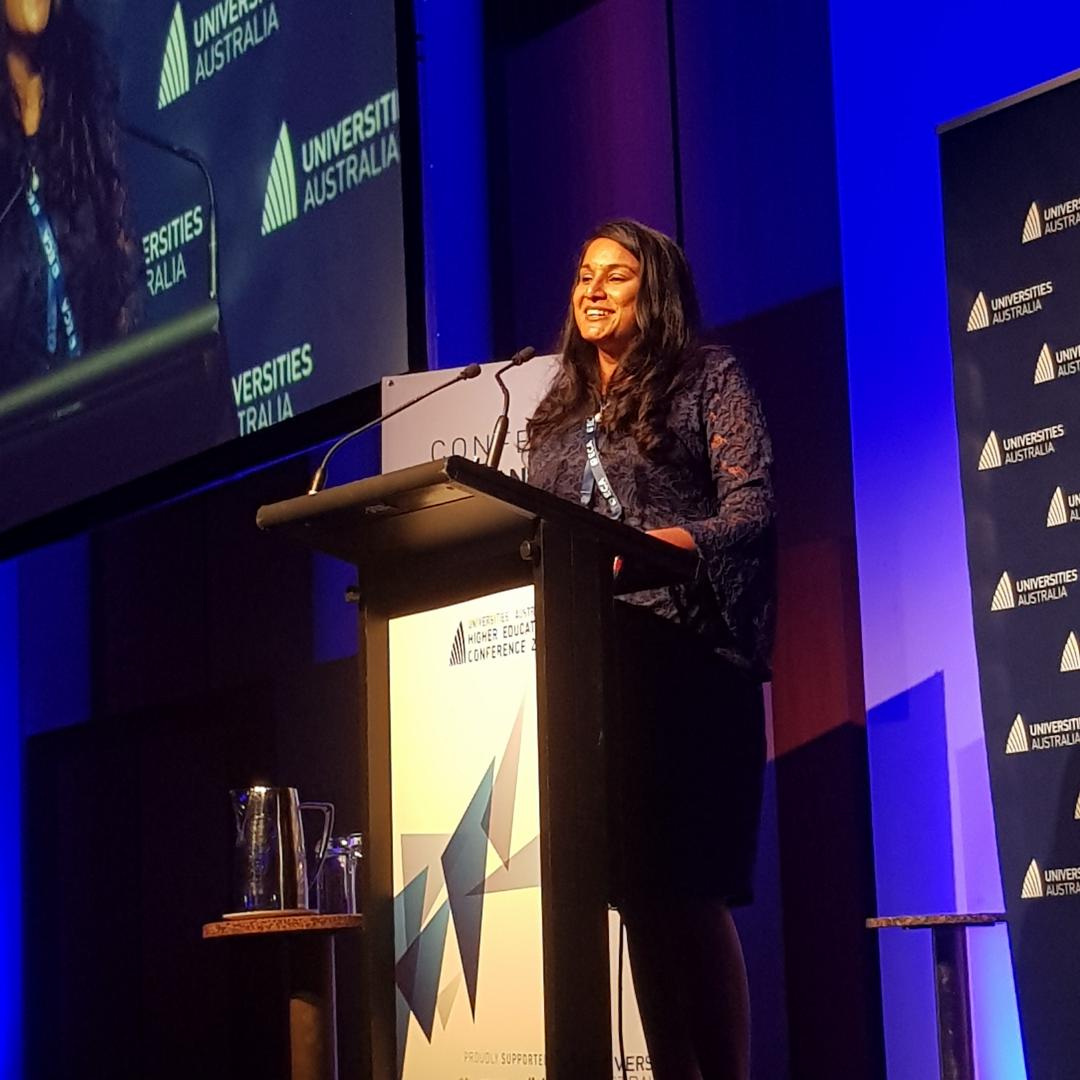 A dentistry PhD student from The University of Queensland has taken the crown in a major research communications competition for her work on prolonging the bond between fillings and teeth.
Dr Arosha Weerakoon was awarded first prize in Universities Australia's annual Pitch it Clever competition which challenges early career researchers to communicate their research in layman's terms via video.
Dr Weerakoon explained that dentists select tooth-coloured adhesive materials (TCAM) based on procedural simplicity, versatility and clinical outcomes, but factors such as a patient's age, the depth of the filling and the site of the tooth can also have implications.
"TCAM bond failure can occur when teeth are restored without accounting for variations in the second layer of the tooth, dentine," Dr Weerakoon said.
"Dentine collagen and mineral properties can vary with patient age and the location of the cavity within a tooth," she said.
"In some instances, tooth fillings can require replacement every five years, meaning some people could have the same filling re-done up to 14 times before they reach their 80's."
Dr Weerakoon's research aims to determine the effect of tooth site and patient age on dentine collagen and mineral characteristics, thereby allowing a tailored adhesive to be used for each patient, potentially reducing the amount of replacement fillings required.
First prize included $3000 cash, a trip to the Universities Australia Higher Education Conference 2020, and an internship with media outlet The Conversation.
Professor Pauline Ford, Head of UQ's School of Dentistry said Dr Weerakoon is passionate about communicating her research and research generally to all audiences including the broader community.
"Dr Weerakoon is a brilliant communicator and her zeal for research is contagious – exactly what is needed to make new knowledge accessible and relevant to everyone, not just to a small group of experts." Professor Ford said.
The winners of the 2019 Pitch it Clever competition were announced at the Universities Australia Higher Education Conference in Canberra on Wednesday
You can watch Dr Weerakoon's winning video, along with all the other competition submissions on the Pitch it Clever website.
Media: UQ Communications, habs.media@uq.edu.au, +61 7 3346 3037