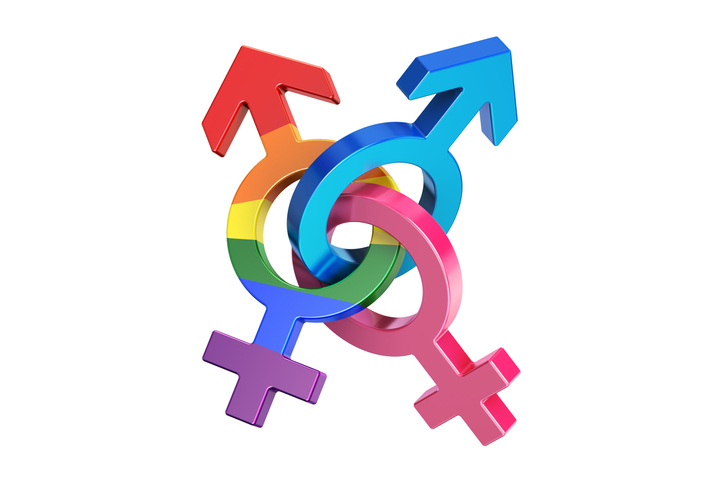 Diversity training for physiotherapists could help overcome care concerns among LGBTIQ+ clients, a University of Queensland study has found.
Physiotherapist and UQ School of Health and Rehabilitation Sciences PhD student Megan Ross said the study was believed to be the first such investigation of how people who identify as lesbian, gay, bisexual, transgender, intersex, queer or related identities (LGBTIQ+) experienced physiotherapy.
"LGBTIQ+ people faced significant barriers to accessing and receiving competent care," Ms Ross said.
"A number of challenges were identified that demonstrated physiotherapists could become more aware of health issues specific to LGBTIQ+ people.
"LGBTIQ+ patients felt they received discriminatory care, particularly when physiotherapists made incorrect assumptions about their gender or sexuality.
"These assumptions resulted in patients feeling uncomfortable with the intimate nature of physiotherapy, where undressing, observation and touch are common.
"Patients often had concerns about revealing personal information or health information that may have been important for their wellbeing and may have improved the care the physiotherapist was able to provide.
"Several LGBTIQ+ patients felt that physiotherapists lacked knowledge about transgender health issues."
Researcher Dr Jenny Setchell said physiotherapists could consider strategies to make their practice more inclusive of LGBTIQ+ people.
"Consistent with other areas of healthcare, diversity training for physiotherapists in LGBTIQ+-specific health issues would help move towards greater trust in physiotherapists and for their clinics to be considered safe spaces," Dr Setchell said.
"Along with improved education of health issues specific to LGBTIQ+ people, there are simple, practical measures that can be implemented, such as use of gender-neutral language and open options for gender on forms.
"Like any health professional, physiotherapists have a responsibility to care for the wellbeing of all patients, which includes providing a safe environment to discuss all relevant aspects of their bodies and lives."
The study surveyed 108 patients, not all of whom were transgender.
The study is published in the Journal of Physiotherapy: https://doi.org/10.1016/j.jphys.2019.02.002