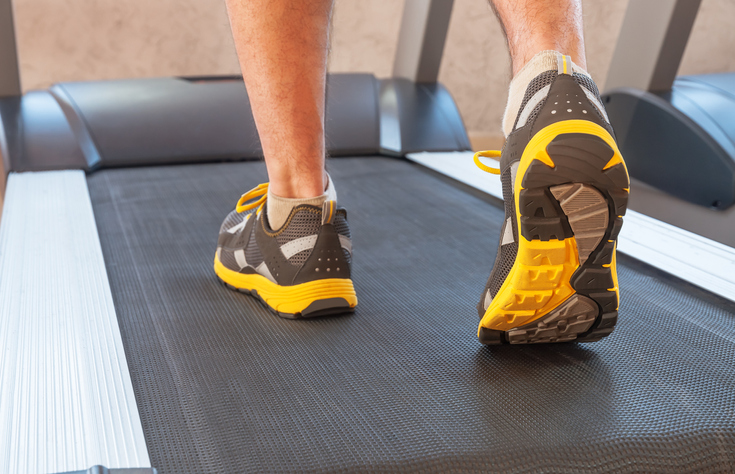 Ahead of World Parkinson's Day—11 April—University of Queensland researchers are calling for people with Parkinson's disease (PD) to participate in a study aimed at increasing physical activity.
Professor Sandra Brauer of UQ's School of Health and Rehabilitation Sciences said that in the absence of a cure for Parkinson's disease, getting and staying physically active is of great importance.
"Physical activity could contribute to maintaining walking and balance as well as muscle strength, the functions that aid safe performance of activities of daily living and maintenance of independence," Professor Brauer said.
"Despite the known benefits of physical activity, people with PD are less active than they should be.
"Even with medical and surgical treatments, most people with PD become less and less active over time.
"Past research has found that exercise-based physiotherapy can lead to short-term improvements in walking and daily function, but longer-term changes are difficult to achieve.
"Increasing and maintaining physical activity is a challenge as the symptoms of PD present some unique obstacles to people living with this disease."
The study will use physiotherapy training sessions to improve fitness combined with tools to improve a patient's belief in their ability to exercise, and a self-management framework to bring these elements together.
Participants will be assessed by an experienced physiotherapist and will receive an activity tracker to wear on their wrist to monitor their physical activity.
The study began in 2018, with recruitment continuing throughout 2019.
"At completion of the first trial one participant reported having noticed a significant improvement in symptoms including a reduction in tremor meaning that he can now comfortably hold a glass and engage in social conversation," Professor Brauer said.
This study is funded by a Wesley Medical Research Neurology Program research grant.
For more information about the study or to volunteer, contact Dr Robyn Lamont, r.lamont@uq.edu.au, +61 7 3365 2779.
Media: Dr Robyn Lamont, r.lamont@uq.edu.au, +61 7 3356 2779, +61 418 784 464; Dani Nash, UQ Communications, habs.media@uq.edu.au, +61 7 3346 3035.