A UQ simulation program that uses trained actors as patients to replicate clinical practice won the Learning Experience category at the Australian Financial Review Higher Education Awards this week.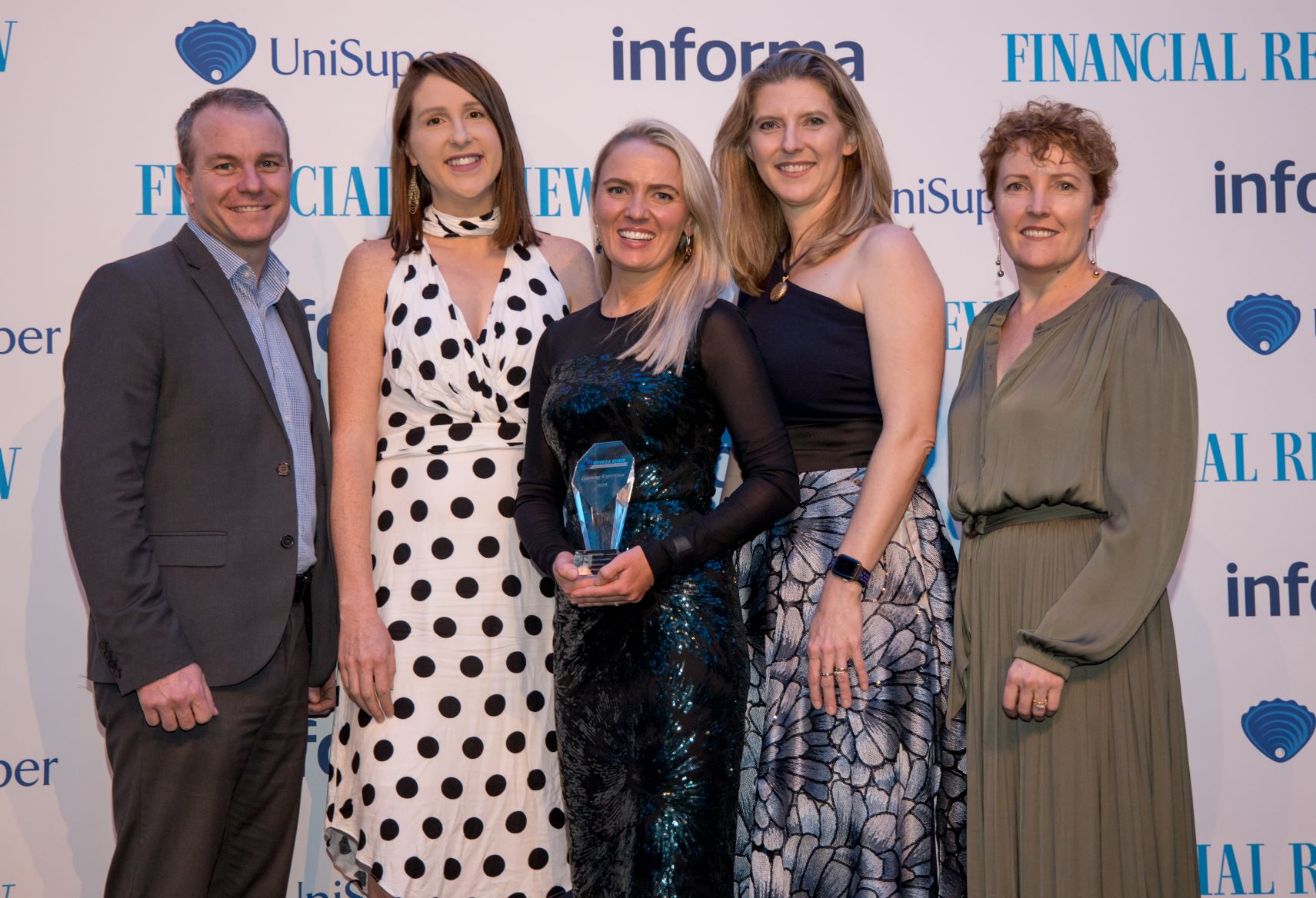 Developed by UQ's School of Health and Rehabilitation Sciences, the Physiotherapy Standardised Patients Program consolidates three years of learning into an intensive, full-time, simulated clinical 'placement'.
Senior Lecturer in Physiotherapy Dr Allison Mandrusiak said the award affirms the integral role of simulation in preparing students for clinical practice.
"We are thrilled to be acknowledged for our commitment to the student experience," Dr Mandrusiak said.
"We've had feedback from clinical educators that simulation trained students are more able to 'hit the ground running' at the start of their 'real-life' clinical placement.
"Our innovative program has spearheaded simulation in physiotherapy nationally and internationally, received multiple awards and led the development of similar programs across other universities."
For more than a decade, the program has allowed students to practice hands-on skills and communication with standardised patients who are trained actors, across cardiorespiratory, musculoskeletal and neurological clinical settings, before engaging with real patients.
The program uses simulation spaces, including a purpose-built six bed simulation hospital in the Therapies Building at UQ, to replicate a typical clinical day.
Students receive a handover from another physiotherapist or clinician, read patient notes and investigations, plan their patient interaction, assess the patient, and develop and implement an appropriate management plan.
Feedback is then provided by the standardised patient, clinical educator and peers before they work on debriefing, reflection and documentation.
UQ Faculty of Health and Behavioural Sciences Executive Dean, Professor Bruce Abernethy, said the award affirms the calibre of the program.
"We are extremely proud of the team who have sustained the Physiotherapy Standardised Patients Program across many years, and the successful outcomes the program has achieved."
The AFR Awards highlight at a national level the significant contribution that the Higher Education sector makes to Australian prosperity and quality of life.
Find out more about the UQ Bachelor of Physiotherapy (Honours) and the Master of Physiotherapy Studies.
Media: Kirsten O'Leary, UQ Communications habs.media@uq.edu.au, +61 7 3365 7436, @UQhealth.