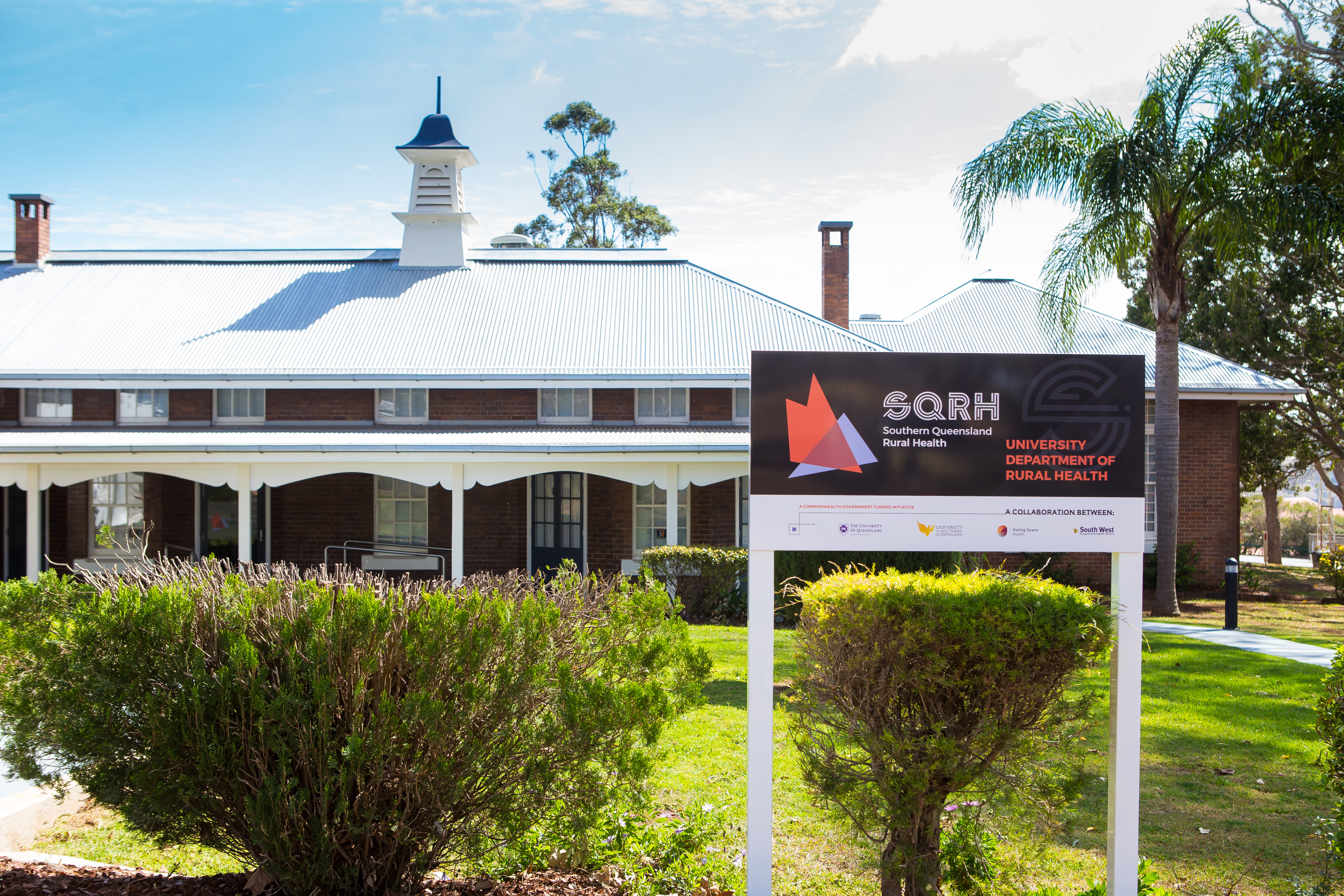 The University of Queensland has unveiled a new state-of-the-art rural health training centre in Toowoomba.
Based at the Bailie Henderson Hospital the centre will be the administrative and training hub of Southern Queensland Rural Health (SQRH) and will provide training and facilities for the next generation of healthcare practitioners to be based in regional and rural Queensland.
SQRH is a collaboration between UQ, Darling Downs Health, South West Hospital and Health Service, and the University of Southern Queensland, and was established to increase rural health training opportunities.
Officially opened on Monday 24 September by The Hon. Mark Coulton, Minister for Regional Services, Decentralisation and Local Government, the centre will enable health students from rural Queensland to train closer to home, and provide health students from urban areas with rural placement experiences.
Backed by $1.3 million of Federal Government Funding, the centre is committed to improving the quality of healthcare available to regional patients and will encourage students who train there to continue to work in or return to rural areas on completion of their studies.
SQRH Director Associate Professor Geoff Argus said he was delighted to host the official opening.
"We work collaboratively with stakeholders in healthcare, education and regional development, as well as local communities to collectively address the future health needs of our rural populations," Associate Professor Argus said.
"The official opening of this new centre is testament to the strength of those collaborations and we look forward to progressing our plans and long-term strategies to build a sustainable health workforce across Southern Queensland."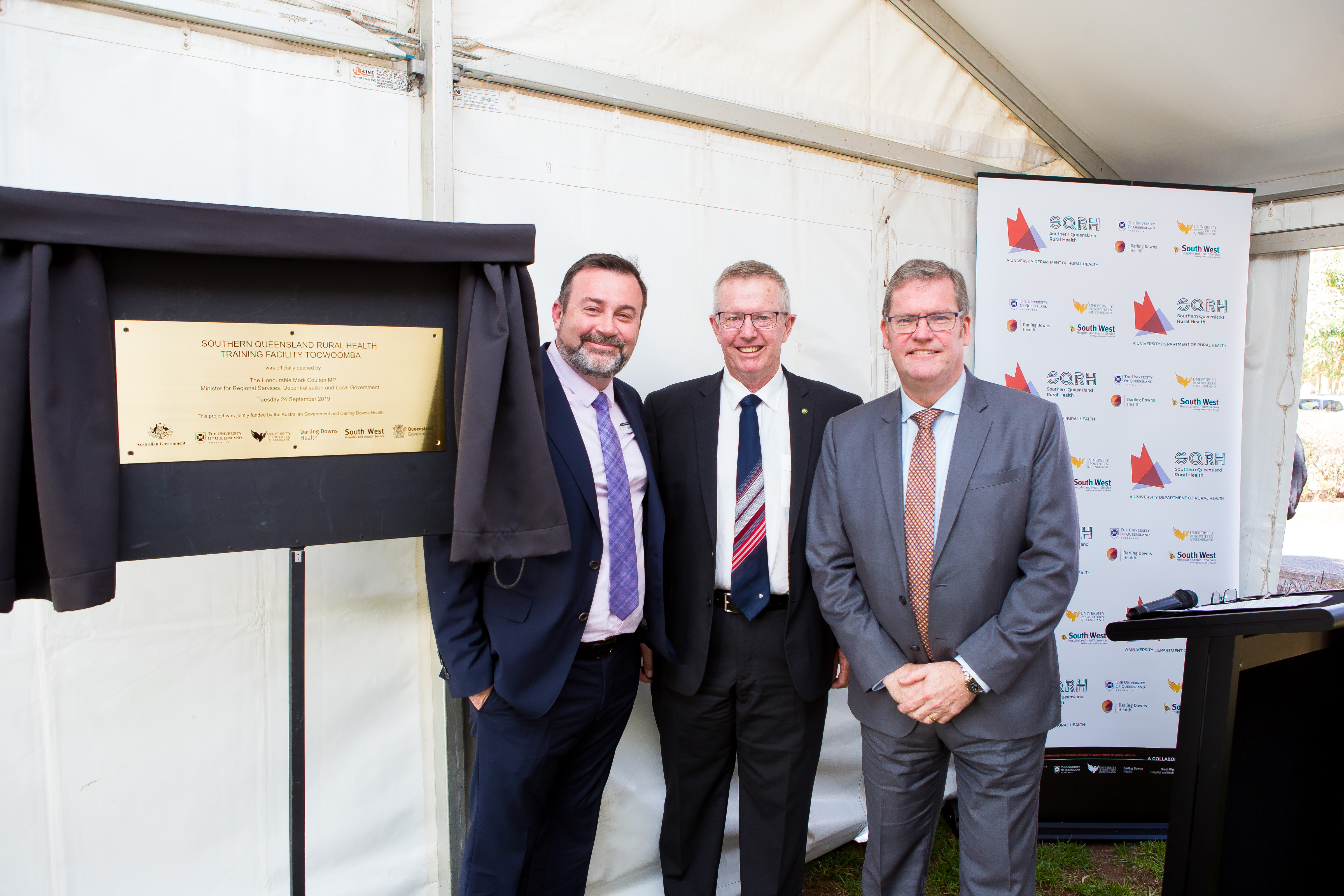 The building itself was provided by Darling Downs Health along with a contribution to its refurbishment, and allows SQRH to establish a base where students can access crucial training facilities to enhance their learning.
Faculty of Health and Behavioural Sciences Executive Dean Professor Bruce Abernethy said UQ students from a range of disciplines including physiotherapy, pharmacy, speech pathology, nursing, midwifery, social work, psychology, dietetics and clinical exercise physiology will have the opportunity to train at the centre.
"As well as increased placement opportunities and quality training experiences, the centre will provide skills in interprofessional practice, where students have the opportunity to learn from, with and about each other by working closely together" Professor Bruce Abernethy said
"This interprofessional experience is really valuable for students to graduate with the confidence to collaborate with other health professionals, to succeed as effective team members and lead the kind of collaborative healthcare teams that are needed to ultimately improve health care outside the metropolitan areas."
"We strongly encourage our students to consider both a rural training experience and ultimately a career in rural health to help address current maldistributions between metropolitan and rural Queensland in both the workforce and the delivery of care".