Final-year nursing students at UQ are fast-tracking their studies, so that they are ready to answer the call if the health crisis worsens.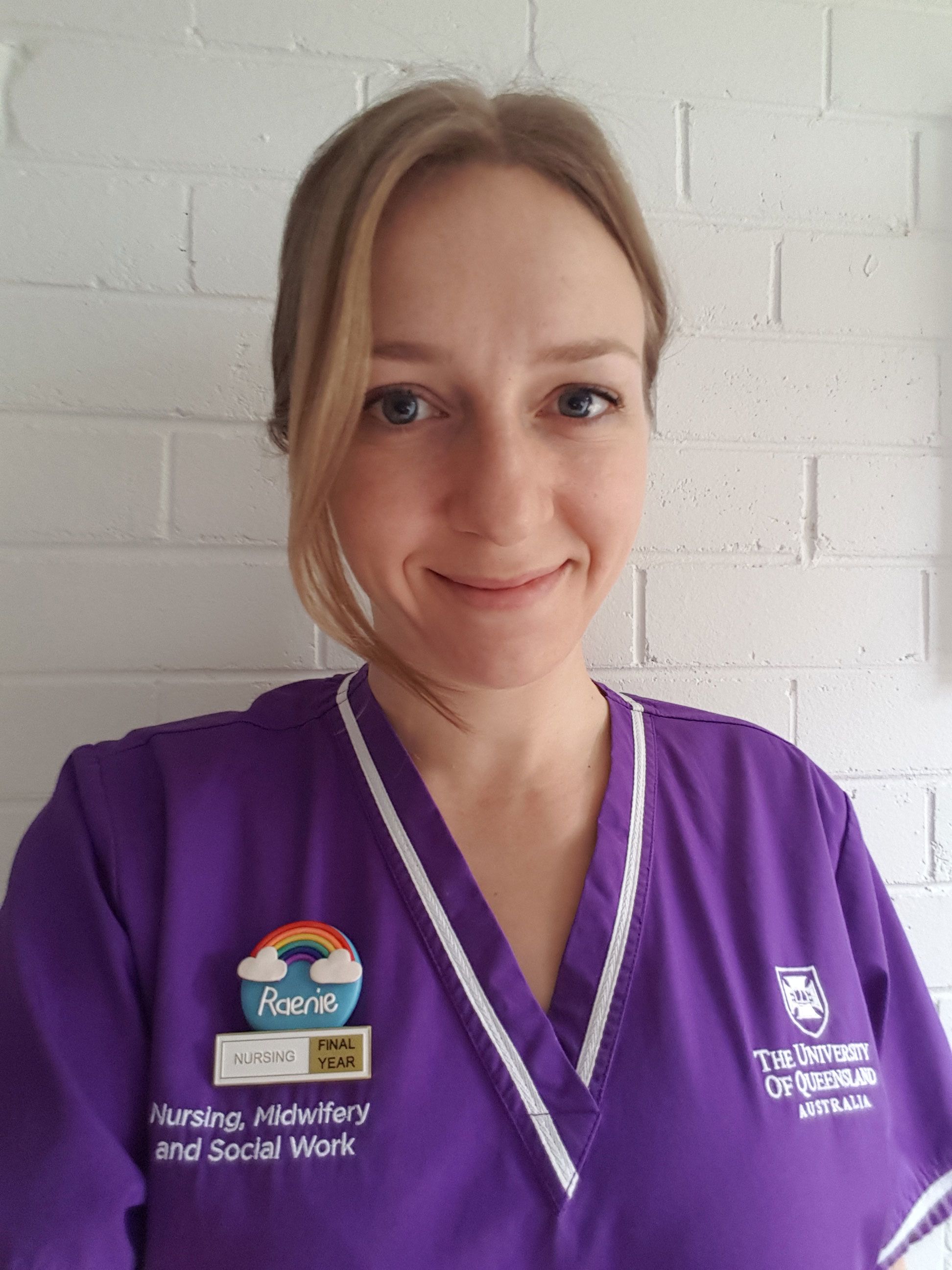 The spread of COVID-19 has forced much of Australia's workforce into a period of stagnation, with most people working from home, and many, sadly, out of work.
But for UQ student Raenie Zwierlein, this pandemic has put her on the fast-track to her future.
Zwierlein, who is currently studying the final year of her two-year Master of Nursing degree at UQ, is taking advantage of a rare opportunity that has arisen from the current health crisis.
Under an agreement between UQ and the Metro South Hospital and Health Service (MSHHS), nursing students have been invited to start their final clinical placements early, so they will be qualified to join the workforce sooner.
For Zwierlein, the opportunity to complete her qualification early was too good to refuse.
"I'm obviously very sad about the spread of COVID-19 and worried about its impacts, both here and around the world," she said.
UQ Master of Nursing student Raenie Zwierlein before her placement at the Princess Alexandra Hospital.
"But on a personal level, I'm really glad I have this chance to get my qualification earlier, so I'll be in a position to help out sooner.
"If there is a second wave of COVID-19 infection, it appears that we will be the reinforcements providing support on the wards, while freeing up nurses with more experience to assist with emergency triage, intubation and the support of critical patients."
Visit the UQ Research Impact website to read the full story.