Implementing exercise in the daily lives of women after reproductive cancer treatment and improving the quality of life of young Australians living with a congenital heart defect were among UQ projects awarded federal funding this week.
The Medical Research Future Fund (MRFF) is an ongoing research fund set up by the Australian Government in 2015, which aims to transform health and medical research and innovation to improve lives, build the economy and contribute to health system sustainability.
UQ Faculty of Health and Behavioural Sciences researchers were successful in receiving MRFF grants in two projects.
EnhAnCing treatment oUtcoMes after gynaEcological caNcer (ACUMEN): Using exercise to promote health after cancer therapy
Funding: $2,241,455
Exercise is the most effective aid to recovery after cancer therapy, as it reduces the incidence and severity of the long-term side effects of treatment. It also moderates the very real risk of developing chronic conditions such as diabetes, cardiovascular disease and obesity after treatment.
Most women recovering from reproductive cancer experience difficulties in accessing the support that would help them safely integrate exercise into their daily lives. The ACUMEN trial addresses this critical yet unmet health need.
The researchers aim to create an evidence-based, individually-tailored exercise and behavioural change intervention designed to safely encourage the adoption of exercise into daily life after cancer treatment.
The project will provide the robust evidence that consumers and clinical providers need to convince them of the physical and psychosocial benefits of post-treatment exercise. It will explore the acceptability, appropriateness, feasibility and cost of translating post-treatment exercise into practice, and will create a practical and resource-effective strategy to implement exercise in the daily lives of women after reproductive cancer treatment.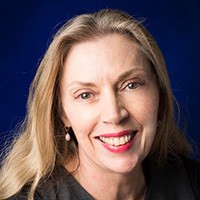 Project lead Professor Sandie McCarthy, from the UQ School of Nursing, Midwifery and Social Work, said promoting wellbeing after reproductive cancer treatment was critical to moderate treatment side effects.
"Unfortunately, little support is currently available to help women do this safely and in a way that is adapted to their cancer-related needs," she said.
"The team are delighted that this issue has been recognised through this MRFF award, and that with this study we can help women attain the best health possible."
The team includes researchers from the UQ School of Human Movement and Nutrition Sciences, UQ School of Health and Rehabilitation Sciences, UQ Faculty of Medicine, and the University of Technology Sydney.
Optimising Exercise Prescription and Delivery in Congenital Heart Disease – The Congenital Heart Fitness Intervention Trial: CH-FIT
Funding: $3,328,569
Most Australians who have congenital heart disease survive to adulthood but often live with complex medical problems. Although regular exercise is well-recognised as beneficial for physical and mental health in many health conditions, there is a lack of research investigating the optimal way to encourage active lifestyles for people with congenital heart disease.
This project will address that gap with a 12-month exercise training and lifestyle education program designed to improve exercise capacity in children and adults. This will be the largest and most definitive exercise trial ever performed in this population which will inform practice worldwide.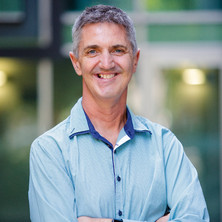 Project partner Investigator Professor Jeff Coombes, from the UQ School of Human Movement and Nutrition Sciences, said that the research team hopes to find the best way to help adults and children living with congenital heart disease to lead active lives. 
"This study will provide important information for parents and doctors to understand the safety and benefits of exercise for children and adults with congenital heart disease," he said.
This research project is led by Dr Rachael Cordina, from the University of Sydney Medical School, and is a joint collaboration between UQ, the University of Sydney, Royal Children's Hospital Melbourne, Royal Melbourne Hospital, Royal Perth Hospital, Epworth Hospital, Curtin University, Griffith University, University of Newcastle, University of Melbourne, Harvard University, and Murdoch Children's Research Institute.
UQ will lead the recruitment, testing and training of the Brisbane cohort of children which will involve working closely with the Queensland Children's Hospital.
Media: Dani Nash, UQ Communications, hab.media@uq.edu.au, 0434 551 578.