Juggling two small children and study in a strange country was the biggest challenge for aspiring doctor, Thi Thao Phuong Tran as she tackled her PhD in linguistics and health sciences.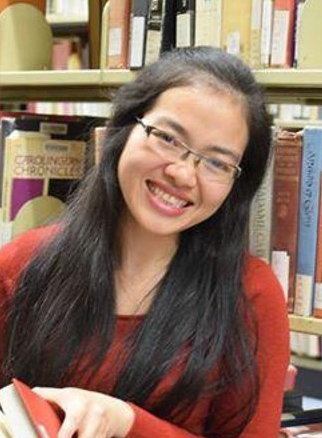 The soon-to-be University of Queensland graduate said studying for a doctorate created problems for every candidate, but her family posed a particular challenge.
"My problem was trying to find the balance between study and family as I had one small boy and a new-born to take care of," Ms Tran said.
"When we came to Brisbane, my first son was only 17 months old, childcare was too expensive and I did not have any strong connections or acquaintances to give me good advice."
After passing the first PhD candidate milestone, Ms Tran sent her son back to Vietnam with his father, which gave her time to learn about Australia's childcare, health and education system.
After a year, the family was reunited and settled happily in Brisbane.
She said the University offered her all the help she needed.
"At UQ, I had the opportunity to make full use of the first-rate education at the university with intensive courses and ample opportunities to develop my research, immerse myself in the rich and reliable resources and facilities here, meet and learn from the world leading professors and share my experience both professionally and culturally with like-minded friends," she said.
With graduation looming, Ms Tran has returned to Vietnam, using her new skills in her work as a lecturer at Hue University of Foreign Languages.
With a new challenge in mind, she has set her sights on improving health care communication in Vietnam's hospital out-patient medical consultations.
"I hope to continue doing research in the health communication field and that in future, I can guide and inspire the Vietnamese researchers to develop a research group and improve the health care services in Vietnam in general," she said.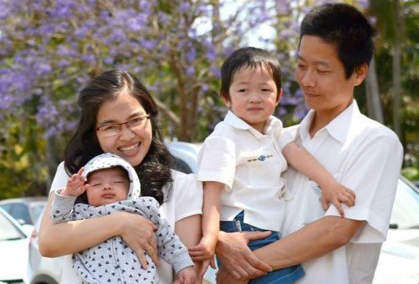 "I hope my research outcomes will contribute to improving the communication between Vietnamese doctors, their patients and families."
Ms Tran said she'd encourage international students to take the leap and study at UQ.
"My time at UQ was the most wonderful in my life – I learnt a lot, became more open-minded, tolerated, sociable and even more confident.
"Though PhD life in a new country like Australia is hard at the beginning, it is wonderful for you to explore your strength, your ability and your resilience."