An internationally-recognised leader in chronic pain research is celebrating three decades of continuous funding from the National Health and Medical Research Council (NHMRC).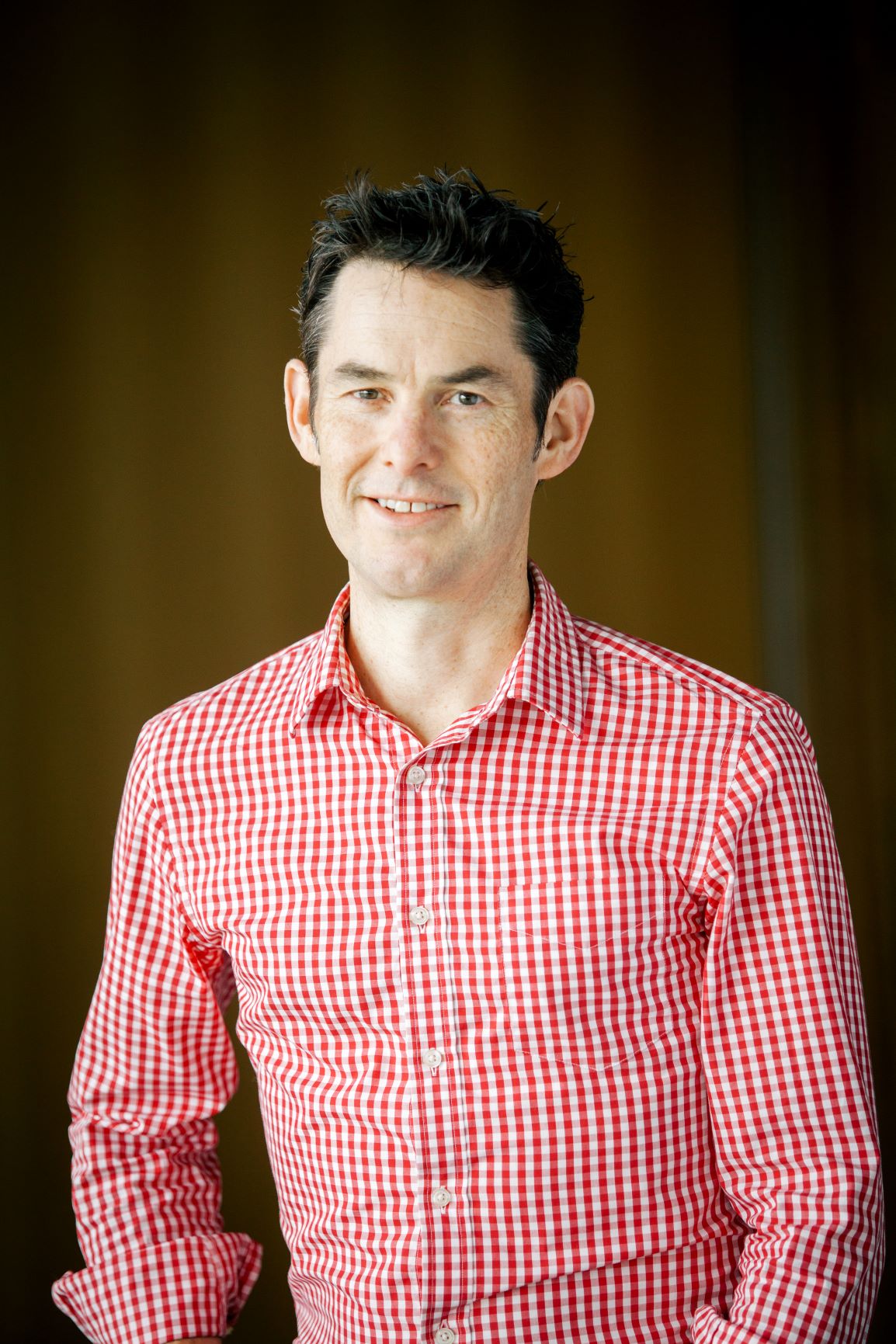 UQ School of Health and Rehabilitation Sciences researcher Professor Paul Hodges said his entire research career had been funded by Australia's peak body for health and medical research.
"From 1997 when I was awarded the NHMRC Peter Doherty Post-doctoral Fellowship to this most recent NHMRC Investigator Grant to investigate the management of musculoskeletal conditions (2021–2025) is basically my whole career to date," he said.
"NHMRC funding, totalling $37.4 million, has contributed to all of my research outputs, including 437 papers, 37 chapters and four books."
The NHMRC research fellowship scheme is the pre-eminent scheme through which Australian health and medical researchers are funded.
Professor Hodges was the first physiotherapist to enter the fellowship scheme, and the first physiotherapist to be promoted to the scheme's highest level of Senior Principal Research Fellow, at which time he received the NHMRC Achievement Award as the highest ranked fellow across disciplines and levels.
He is Director of the UQ Centre for Clinical Research Excellence in Spinal Pain, Injury and Health.
The NHMRC-funded centre headed by Professor Hodges undertakes research to study the physiology of chronic pain and to develop and test new treatments. It also aims to translate research to clinical practice.
Professor Hodges said it was important to develop conservative non-drug treatments to manage chronic pain, which has a significant impact on the lives of many people.
"Low back pain is the most common condition leading to disability in Australia and internationally," he said.
"My work aims to identify not only who needs what treatment and when, but also to understand why people continue to have episodes of pain and why treatments work.
"An important focus of my work is that it both generates new ideas and then applies this to improve health outcomes for a range of health conditions including chronic pain."
Professor Hodges led the development of a comprehensive tool to help people manage lower back pain – MyBackPain.org.au was launched in 2019, and it provides tailored, trustworthy information not readily found elsewhere. It has been accessed more than 50,000 times since its launch.
"MyBackPain.org.au contains resources to help people with back pain navigate their condition – find out what treatments work, learn from the experience of others, receive recommendations that are tailored to them, and to feel empowered to manage their own condition and know when to seek help," he said.
Professor Hodges is a Fellow of the Australian Academy of Science, a Fellowship of the nation's most distinguished scientists, elected by their peers for outstanding research that has pushed back the frontiers of knowledge.
He is also a Fellow of the Australian Academy of Health and Medical Science, and the Australian College of Physiotherapists. He was made an Honoured member of the Australian Physiotherapy Association, their highest honour.
He has received numerous national and international research awards that span basic and clinical science since winning the Science and Technology category of the Young Australian of the Year Awards in 1997. His awards include the premier international award for spine research (ISSLS Prize) on four occasions; three times in Basic Science (2006, 2011, 2019) and once in Clinical Science (2018).
Professor Sandra Brauer, Head of the UQ School of Health and Rehabilitation Sciences, congratulated Professor Hodges on his achievements.
"Paul is a leading researcher in movement control, pain and rehabilitation, and his approach from molecular biology to brain physiology and human function is leading to discoveries that have transformed understanding of why people in pain move differently," Professor Brauer said.
"His innovative research has also led to discoveries of changes in neuromuscular function across a diverse range of conditions from incontinence to breathing disorders. These observations have been translated into effective treatments that have been tested and implemented internationally.
"We are very proud to have a researcher of Professor Hodges' calibre working within the School."
See the full list of Professor Hodges' grants held at the University of Queensland.