A team of researchers from The University of Queensland (UQ) has won a prestigious clinical science award from the International Society for the Study of the Lumbar Spine (ISSLS) for the fifth time.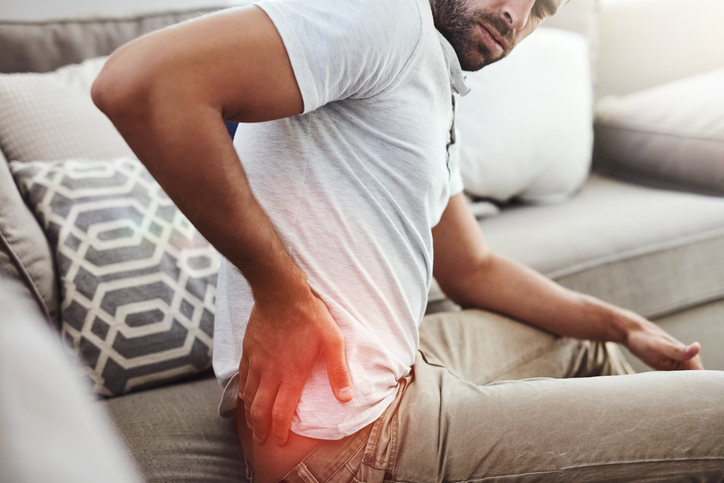 Sponsored by the European Spine Journal, the ISSLS Prize Program consists of three US$20,000 prizes awarded competitively in areas such as basic science, bioengineering science, and clinical science.
Not only is this the fifth time researchers from the UQ School of Health and Rehabilitation Sciences (SHRS) have been awarded the most distinguished international prize for low back pain (LBP) research, it is also the third time in the last four years.
The SHRS authors of this year's paper Dr Nathalia Costa, Professor Paul Hodges and Dr Sauro Salomoni were awarded the prize for their paper 'What are the risk factors for low back pain flares and does this depend on how flare is defined?'.
Dr Costa said latest research has shown that for most people LBP was fluctuating and marked by flares.
"Flares are very significant for people who experience LBP because when they experience them, they often feel that their emotional state changes and they can no longer engage in their usual activities," Dr Costa said.
"This leads to a societal burden because people often seek care and take time off work.
"Despite their importance, little was known about the factors that made symptoms fluctuate and flare.
​"It was also unknown whether risk factors for flares depend on how flare is defined."
The study included 126 people who had suffered with LBP for more than three months, who were assessed daily for 28 days via a smartphone application.
Risk factors for LBP flares differed depending on whether flares were identified simply by a period of greater pain or when an individual reported a broader definition of flare that took their emotions and coping into consideration in addition to the pain intensity.
Dr Costa said the results also showed that people are more likely to experience a flare after a poor night's sleep.
​"Pain in the morning and poor sleep quality increased the risk of flares the next day regardless of how flare was identified," she said.
"However, when flares were reported by individuals using the broader definition they were more sensitive to changes in sleep, even subtle changes in the person's perception of their sleep quality could increase the chance of experiencing a flare on the following day.
"Crucially, a good night's sleep decreased the risk of flare on the following day regardless of how flare was defined."
Dr Costa said because risk factors differed depending on whether they were defined by pain increase or individuals' perception, the effectiveness of treatment and prognosis should be influenced by how flare is defined.
"A person can experience a flare not simply based on pain," she said.
"Because risk factors differed depending on how flare was defined, individuals' perceptions of flares are likely to be a measure that is more meaningful for a patient than a simple pain increase."
Professor Hodges said understanding risk factors for LBP flares was important for those who experience them because it provides foundations for interventions they could benefit from.
"As our study revealed a strong relationship between sleep quality and subsequent flares, it opens up opportunities to test interventions that could improve sleep and prevent flares," Professor Hodges said.
"Around 80 per cent of people experience LBP at some stage of their lives.
"Prioritisation of sleep is broadly advocated as an important factor in many aspects of human health, and our new findings suggest that this is also likely to be a critical factor in reduction of flares of LBP."
Paper co-authors were Dr Esther Smits from the UQ RECOVER Injury Research Centre, Dr Jessica Kasza from Monash University, Professor Manuela Ferreira from the University of Sydney and Professor Michael Sullivan from McGill University, Canada.
The study can be accessed at https://doi.org/10.1007/s00586-021-06730-6
Media: Dr Nathalia Costa, n.corderiodacosta@uq.edu.au, +61 7 3365 2891; Professor Paul Hodges, p.hodges@uq.edu.au, +61 7 3365 2008; Dani Nash, UQ Communications, habs.media@uq.edu.au, +61 7 3346 3035.