Professor Amanda Ullman is the new Professor and Chair in Paediatric Nursing for UQ's School of Nursing, Midwifery and Social Work and Children's Health Queensland Hospital and Health Service (CHQHHS).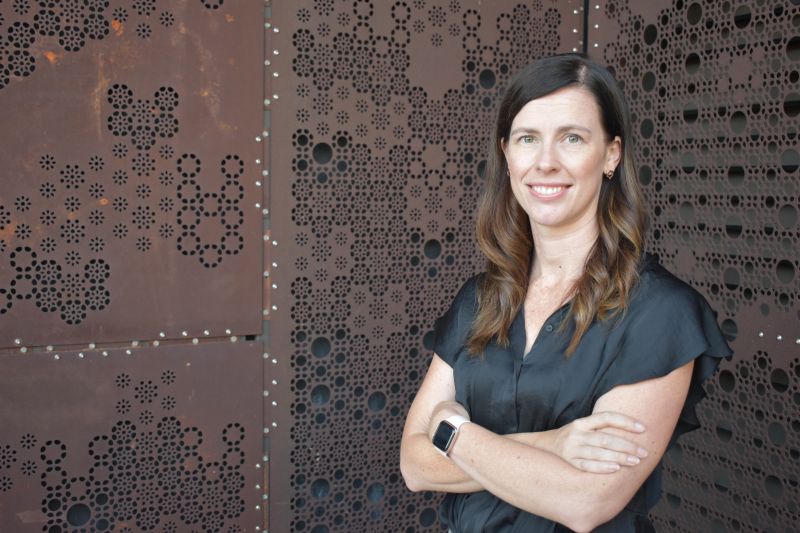 This is the first time this position has been developed for UQ and CHQHHS and is a key, collaborative investment towards paediatric healthcare excellence.
 
What do you hope to bring to the role?
I bring with me a pragmatic understanding of paediatric healthcare and research expertise. I want to help all paediatric nurses to engage with research across their everyday practice. This will create excellence in clinical practice and outcomes for the children and families that we are here to take care of.
What are your key research interests? 
I'm a paediatric nurse and my goal is to prevent healthcare-associated harm for children. In particular, I have focussed on the prevention of harm associated with the most common procedure in paediatric healthcare – the insertion of intravenous (IV) catheters. I am proud of how my program of research on how to select, insert, manage and remove the humble IV catheter has changed paediatric and vascular access practice, reducing infection and pain, and promoting efficient healthcare, for children internationally.  
Can you share your key career highlights?
In 2019, I led an international panel of expert clinicians to develop the global clinical practice guidelines for my field (the Michigan Appropriatness Guideline for Intravenous Catheters in paediatrics).  During this extensive process we synthesised complex information into simple, clear guidelines, which are now available for all clinicians via publication in a top journal and further summarised into a mHealth app. 
What aspects do you enjoy most about your work?
I love working with teams of engaged clinicians, who are motivated to make hospitals safer for children. My research crosses traditional health disciplines (e.g., medical, surgical, critical care, cancer), and allows teams of clinicians to work collaboratively.
What inspired you to get into paediatric nursing?
I knew that I wanted to be a nurse by the end of high school, but I decided to become a paediatric nurse during my undergraduate clinical placement at the (former) Royal Children's Hospital, Brisbane.
During this placement I experienced the tangible impact of caring for a child and family, who often were having the worst day of their lives. I loved working as a valued part of a clever, engaged interdisciplinary team. 
I was also compassionately taught how to fix a malfunctioning syringe driver by a seven year old boy with Cystic Fibrosis - as a 19 year old, I had a lot to learn!