University of Queensland students are the first cohort to experience interprofessional practice education and training in Metro North Hospital and Health Service's new Surgical, Treatment and Rehabilitation Service (STARS).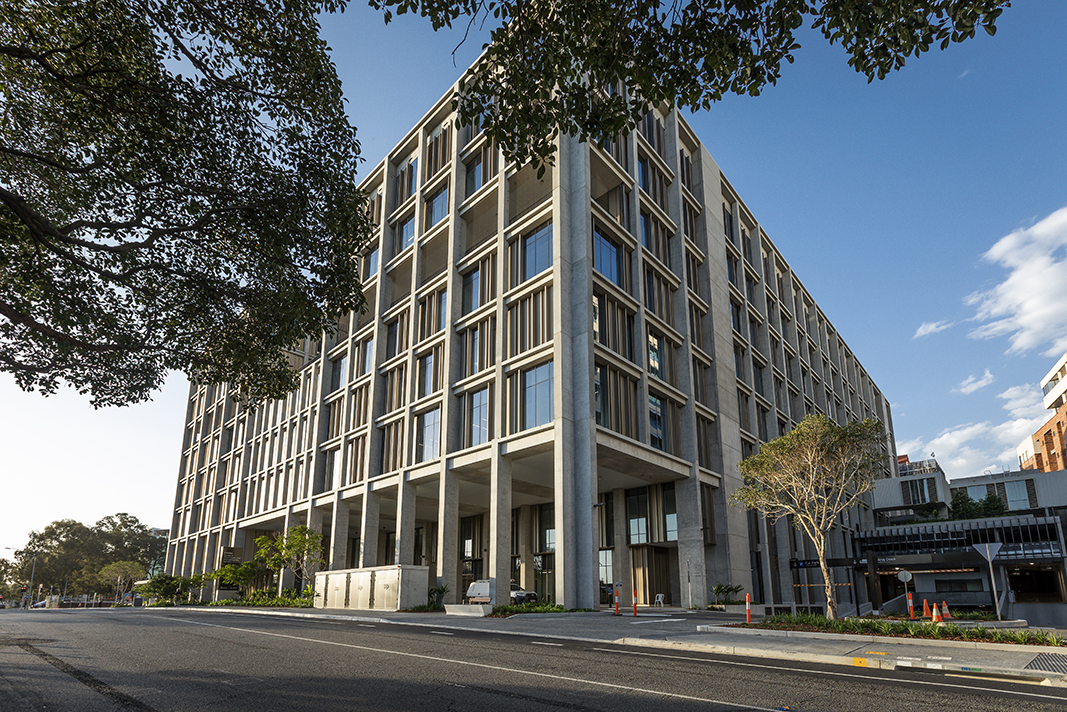 Metro North and UQ have signed a 20-year partnership to integrate clinical care, education and training, and research in specialist surgical and complex rehabilitation services at STARS.
The 182-bed "digital ready" hospital is set to reduce patient wait lists and increase access to specialist treatment for approximately 100,000 Queenslanders each year.
UQ's Faculty of Health and Behavioural Sciences Executive Dean Professor Bruce Abernethy said students benefit from a high standard of quality clinical exposure, complex rehabilitation services and working in interprofessional teams.
"UQ students currently on placement include medicine, social work, psychology, nursing, occupational therapy, dietetics and speech pathology students, and physiotherapy students will start in April," Professor Abernethy said.
"The clinical education STARS facilitates supports UQ's interprofessional education curriculum, providing sought after clinical placement experiences for students.
"The physical design of the building is unique to other hospitals in Australia, breaking down the barriers between clinical disciplines and departments, and the design of the building is planned deliberately to promote interprofessional practice.
"The genuine commitment to bring together the worlds of clinical care, clinical education and clinical research is very exciting."
Research centres that have relocated or commenced in STARS include UQ's RECOVER Injury Research Centre and the Queensland Aphasia Research Centre.
A recently appointed UQ and MNHHS conjoint team will work with clinical and university teams to lead innovations in clinical practice, clinical education and clinical research.
The team includes Professor Teresa Green (nursing), Dr Annie Hill (speech pathology), Dr Ingrid Rosbergen (physiotherapy), Dr Emmah Doig (occupational therapy), Karina O'Leary (Interprofessional Education Co-ordinator) and Jasmine Kellaway (research manager).
Professor Nadine Foster, Director of STARS Research and Education said the partnership would enable clinically led education, training and research that makes a difference.
"In the area of clinical practice, the conjoint team will lead best practice groups and seminars, and exploration of new models of care," Professor Foster said.
"In research, this will include the development of the STARS research strategy, where STARS-led research is key, as well as collaboration on research led by others, including national and international collaborations.
"All healthcare systems are struggling with a similar challenge of how to meet the increasing healthcare needs and expectations of our ageing population in ways that are effective and affordable.
"To achieve this, we need healthcare to be a learning system, embedding research and innovation in routine practice in ways that ensure that today's research is tomorrow's treatment.
"While the future of health includes an ageing population with greater multimorbidity, it also includes greater opportunities for education and prevention, better self-management and greater interdisciplinary collaboration."
Media: UQ Communication, Kirsten O'Leary, k.oleary@uq.edu.au, +61 412307594. @UQhealth