Interprofessional education and research is the focus of a new agreement signed between The University of Queensland (UQ) and The Hong Kong Polytechnic University (PolyU).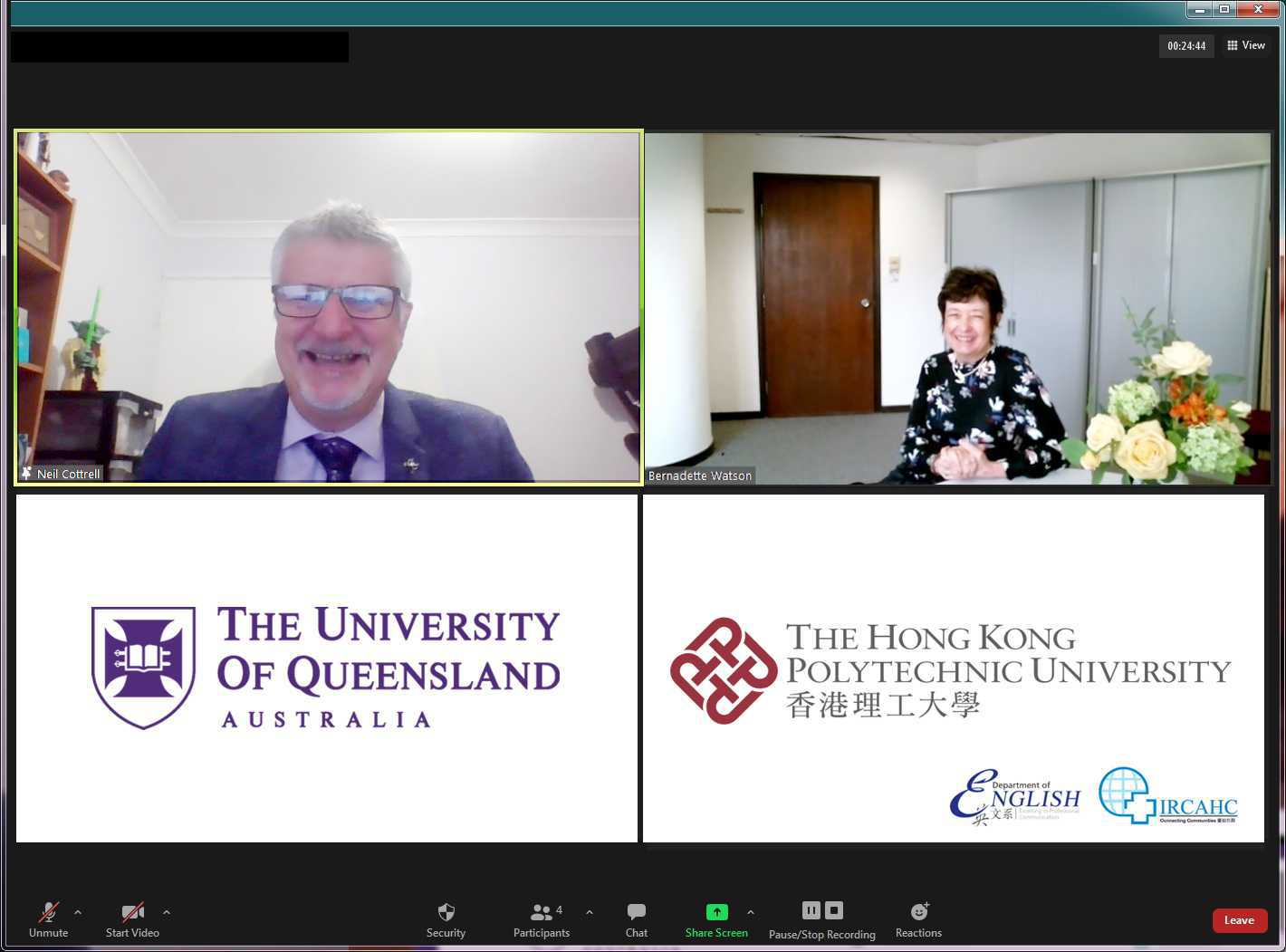 The partnership harnesses UQ's Faculty of Health and Behavioural Sciences (HaBS) world-class interprofessional education curriculum and PolyU's International Research Centre for the Advancement of Health Communication (IRCAHC) strength in research.
Associate Professor Neil Cottrell, HaBS Interprofessional Education Director said this exciting partnership is a significant opportunity to enhance interprofessional education and research in Hong Kong and Australia.
"This two-year Memorandum of Understanding provides us the opportunity to develop an interprofessional education communication framework, underpinned by communication accommodation theory," Dr Cottrell said.
The collaborative team will work on a range of initiatives including academic seminars, collaborative research leading to joint applications for research grants and publications and co-supervision of Higher Degree Research students.
Professor Bernadette Watson, IRCAHC Director said the MOU opens the way for the two universities to promote effective interprofessional practice through mutually beneficial education and research.
"Together we can build on the unique expertise both parties bring and forge links with hospitals and healthcare professionals in both regions to ensure best practice," Professor Watson said.
The MOU is available here.
Media: UQ Communication, Kirsten O'Leary, k.oleary@uq.edu.au, +61 412307594. @UQhealth