Reducing social isolation and enhancing the well-being of millions of Australians with hearing loss is the focus of a new University of Queensland study.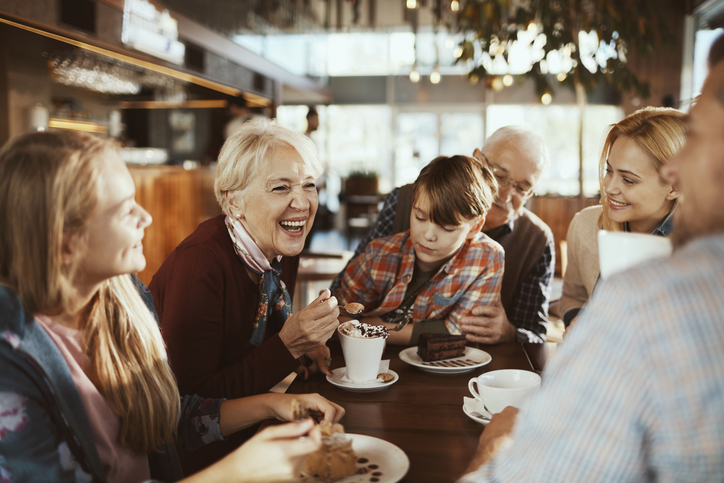 Professor Louise Hickson Associate Dean, External Engagement for UQ's Faculty of Health and Behavioural Sciences and lead investigator welcomed over $500,000 in Commonwealth and Industry funding from Sonova, a global hearing care solutions company.
"One in six adults in Australia has hearing loss, and this is expected to rise to one in four by 2050," Professor Hickson said.
"This highly prevalent condition is associated with social isolation, loneliness, reduced workforce participation, depression, anxiety, and cognitive decline, including dementia.
"Our project focuses on improving social connectedness and wellbeing, specifically for older adults with hearing loss."
The team includes UQ's School of Health and Rehabilitation Sciences researchers Professor Hickson, Dr Katie Ekberg and Dr Barbra Timmer, and School of Psychology researchers Professor Catherine Haslam and Dr Sarah Bentley.
The team secured $355,000 in funding from the Australian Research Council (ARC) and $177,000 from global hearing care company, Sonova.
"Our partnership with Sonova is the first ARC Linkage grant featuring the Swiss-based innovators," Professor Hickson said.
"As a world top 50 university, we collaborate with leaders in their industry, such as Sonova to achieve mutually beneficial goals."
The aim of this project is to investigate, for the first time, the social connections of adults with hearing loss, understanding it from the perspectives of both those who use hearing aids and those who don't.
The research will be qualitative, examining the nature of social interactions by using conversation analysis, as well as being quantitative, measuring relationships via social identity mapping.
UQ Adjunct Professor and Sonova Senior Vice President of Audiology and Health Innovation Dr Stefan Launer worked closely with the UQ team to develop the research plan.
"The Sonova and UQ partnership has the potential to have global impact and address issues important in both academic and practical senses," Professor Launer said.
"The cross-disciplinary knowledge on this project will improve the management of age-related hearing loss."
Full details about the grant are available on the ARC website.
Media: UQ Communication, Kirsten O'Leary, k.oleary@uq.edu.au, +61 412307594 @UQhealth