Following an association with The University of Queensland of more than 55 years, Emeritus Professor Jill Wilson AO was celebrated with a VIP event at Brisbane's Customs House.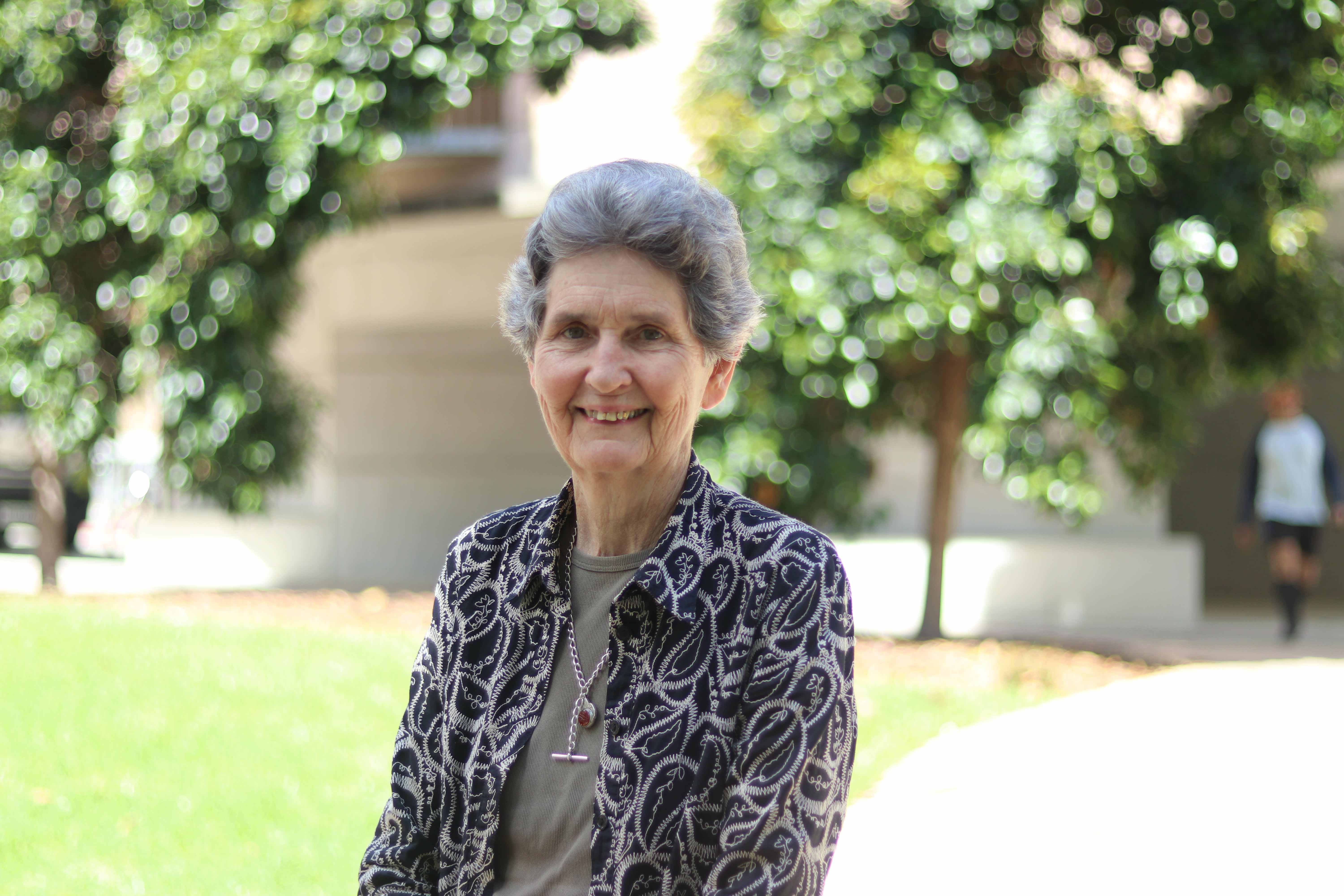 Faculty of Health and Behavioural Sciences Executive Dean Professor Bruce Abernethy thanked the former Acting Head of UQ's School of Nursing, Midwifery and Social Work for her extraordinary contribution to social work research and academia.
"I know this evening will make Jill a little uncomfortable, given her well-established mode of operating on focussing on others instead of herself," Professor Abernethy said.
"I've known Jill over a long period of time, but especially since 2014 when social work was incorporated into the Faculty, and like others I've always appreciated her warmth, friendliness and selflessness.
"Jill grew up on a farm in the Dawson Valley, south-west of Rockhampton, and before coming to study at UQ in 1965, was taught by her mother for a period of eight years.
"Despite many years spent in Perth, London and Brisbane since that time, I think we can all see the endearing and enduring signs of her rural past – being uncomplicated, getting on with the job, regardless of challenges, and calling everybody mate."
Emeritus Professor Wilson completed a Bachelor of Social Studies (with Honours) at UQ in 1969, prior to living in Western Australia and England for six years.
She then returned to tutor at UQ in 1975, completed a Master of Social Work in 1980, then her Doctorate in 1997.
Appointed the Head of UQ's School of Social Work and Applied Human Services in 2003, Emeritus Professor Wilson later became the Acting Head of School and Director of Research at UQ's School of Nursing, Midwifery and Social Work.
She was awarded an Order of Australia in 2004 for service to the community and the development and delivery of new models of care.
UQ Vice-Chancellor and President Professor Deborah Terry AO described Emeritus Professor Wilson as a 'friend and colleague of many years standing'.
"During her time at UQ, she has produced more than 100 publications, taught social work practice, leadership and supervision, and supervised 28 Higher Degree by Research students," Professor Terry said.
"But arguably what Jill is best known for is her expertise in aged populations, and the prevention of elder abuse, particularly financial abuse.
"Those of us who have worked with Jill will know that her approach to this work is always straightforward, direct and honest.
"She has a remarkable ability to balance the competing forces of idealism and pragmatism in social work.
"Jill has been quick to identify what needs to change – which is often a vast and complex undertaking – but also accepts the realities of social work and focuses on what she can do to create the desired change.
"Jill has made an extraordinary contribution to Australian and global society and left a significant legacy in UQ's School of Nursing, Midwifery and Social Work."