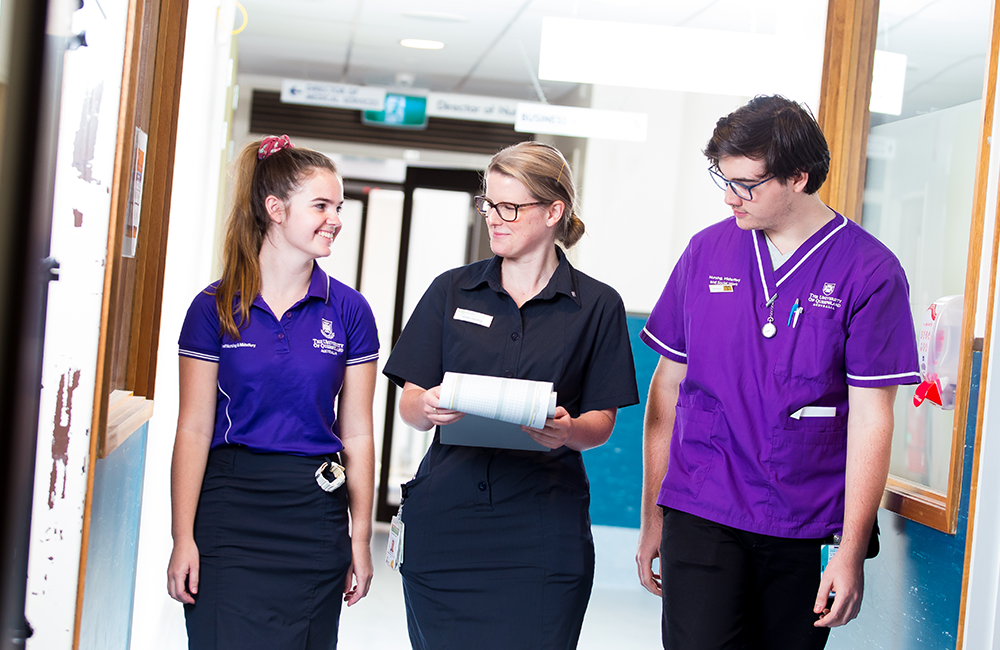 Regional communities and future health professionals studying at The University of Queensland will benefit from $5 million in funding from the Federal Government.
The funding is allocated across two projects being delivered by Southern Queensland Rural Health (SQRH), a Commonwealth-funded collaboration between The University of Queensland, University of Southern Queensland, Darling Downs Health and Southern West Hospital and Health Services.
In an announcement made today, $2 million over two years will be used for the expansion of rural health multidisciplinary training programs at St George.
Associate Professor and Director of SQRH Geoff Argus said the project will see the development of a student-led clinic operating from Goondir Health Services Community Wellbeing Centre, an Aboriginal Community Controlled Health Organisation.
"The student-led clinic will help to deliver health and wellbeing services to both Indigenous and non-Indigenous community members," Associate Professor Argus said.
"It will aim to address the gaps and boost services already provided in St George by South West Hospital and Health Service and private and not-for-profit providers.  
"The project means we will see an increase in the number of allied heath students who will undertake placements at St George, which is a great win for the local community.
"This partnership with Goondir will see students immersed in Indigenous health and be provided with important cultural mentoring by Goondir staff."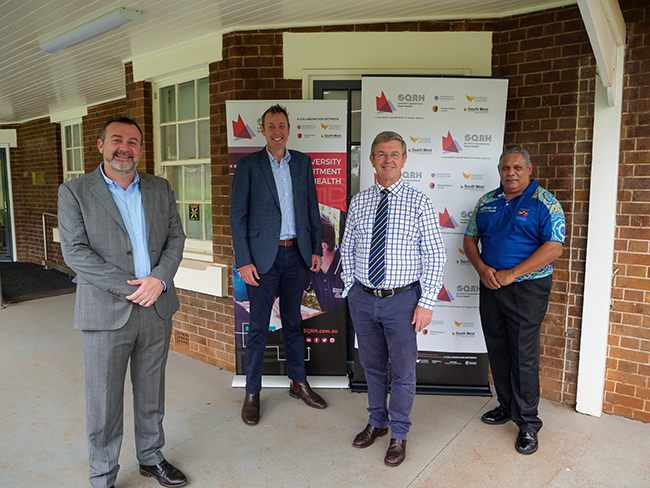 This project joins a recently announced investment of $3 million over two years for the establishment of a community-based demonstration, health and aged care training hub in Chinchilla to help address the gap in aged care across the Maranoa region.
In collaboration with Southern Cross Care Queensland the project will train nursing and allied health students in a practical environment across rural, residential and community-based aged care, an innovative method that has not been previously explored.
UQ Faculty of Health and Behavioural Sciences Executive Dean Professor Bruce Abernethy said  these important projects provide UQ students with opportunities to expand their practical skills and broaden their interprofessional experience in regional health networks.
"Students who experience rural practice are far more likely to return to work rurally once qualified," Professor Abernethy said.
"These projects expose students to the benefits of working in rural and remote areas and help to play a part in the long-term strategy to address maldistribution of the health workforce."
Both investments will also be used to secure housing in Chinchilla and St George for student accommodation while they complete their clinical placements.
Media: Associate Professor Geoff Argus  g.argus@uq.edu.au ;UQ Communications Bridget Druery b.druery@uq.edu.au, (+61) 4 35 221 246