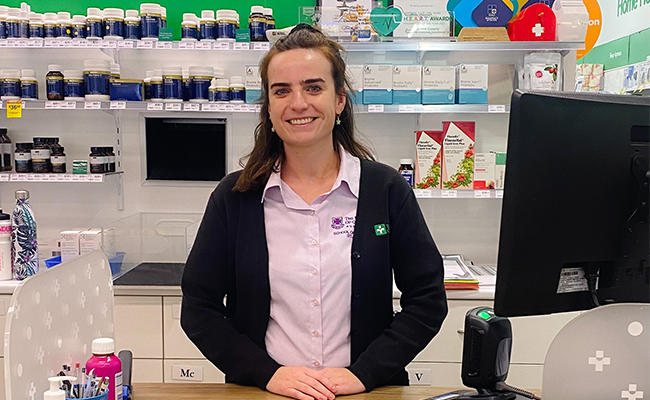 Rheanna Norris from UQ's School of Pharmacy has been announced as the Queensland state finalist for the 2022 Viatris Pharmacy Student of the Year award.
The national final is scheduled to take place at PSA's national conference PSA22 in July.
During the national final, students will be tested with a real-life clinical situation, where a patient will present with signs and symptoms or a specific product request. Students are then required to use their clinical knowledge and communication skills to identify the most appropriate course of treatment, tailoring their response to provide the most appropriate advice.
A judging panel assesses all state finalists before selecting the national winner.