The University of Queensland Poche Centre for Indigenous Health is offering a new program for Aboriginal and Torres Strait Islander people in the health and human services industry who are looking to expand their career opportunities.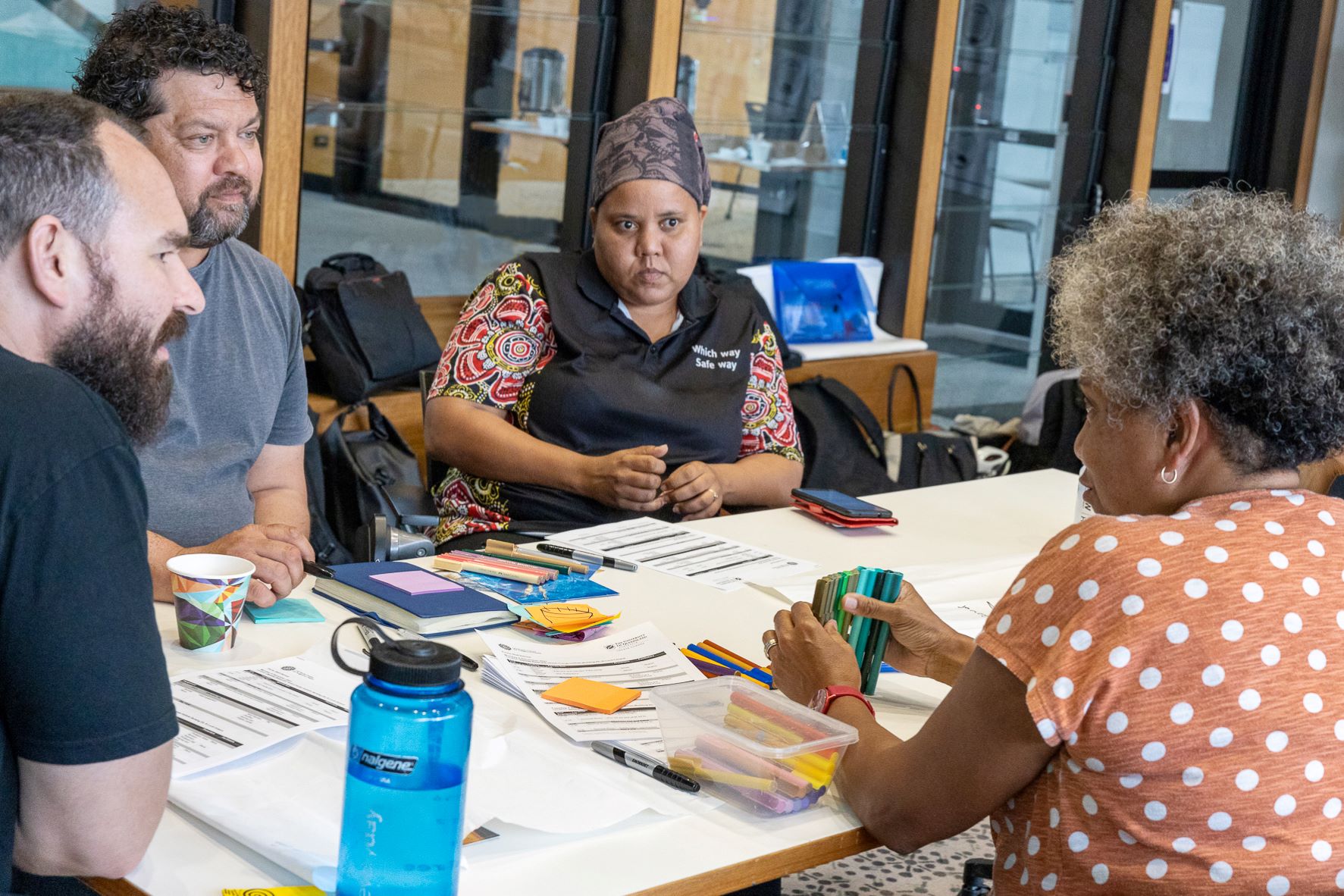 The Pathways Program to a PhD: Doing Research for Mob is a three-day intensive program designed to develop the next generation of Aboriginal and Torres Strait Islander health research leaders.
UQ Poche Centre Director and Pitjantjatjara and Nukunu man Professor James Ward said this research opportunity will enable participants to strengthen their influence and improve health approaches in Indigenous communities.
"If there is one thing the pandemic has taught us over the last few years, it's the need for many more Aboriginal and Torres Strait Islander professionals looking after our peoples at the highest levels in society," Professor Ward said.
"Health and humanities are paramount to our wellbeing, our communities, and our futures."
The program will include what a PhD entails, academic support available and how using Indigenous research methodologies can make an impact in Indigenous communities. Participants will learn from international leaders in Indigenous health research and research workforce development.
UQ Poche Centre Project Manager, Indigenous Pathways and Darumbal and Juru woman with South Sea Islander heritage, Dr Carmen Parter said research creates new knowledges about how to tackle challenges and guide solutions to address complex social, health and wellbeing issues Indigenous communities face.
"Despite my extensive human and health professional experience, I entered a PhD not really knowing what would be involved and what research meant," Dr Parter said.
"I now have a broad scholarly knowledge base about how 'whiteness' operates and plays out in government institutions."
UQ Poche Centre Master of Philosophy candidate and Gangulu man Jethro Romer is hoping his academic work will make a difference in health equality and Closing the Gap for Indigenous people in regional Australia.
"If you've got a passion in a particular area and you've got questions that you've never been able to get answers to, then why not ask them yourself by taking up a research pathway?" Mr Romer said.
The Pathways Program to a PhD: Doing Research for Mob takes place on 22-24 November 2022 at the UQ St Lucia Campus in Brisbane.
All costs to attend and participate in the program including travel, accommodation and meals will be covered.
Apply now via the UQ Poche Centre website.
Media: Kirsten O'Leary, UQ Communications, k.oleary@uq.edu.au, +61 (0)412 307 594