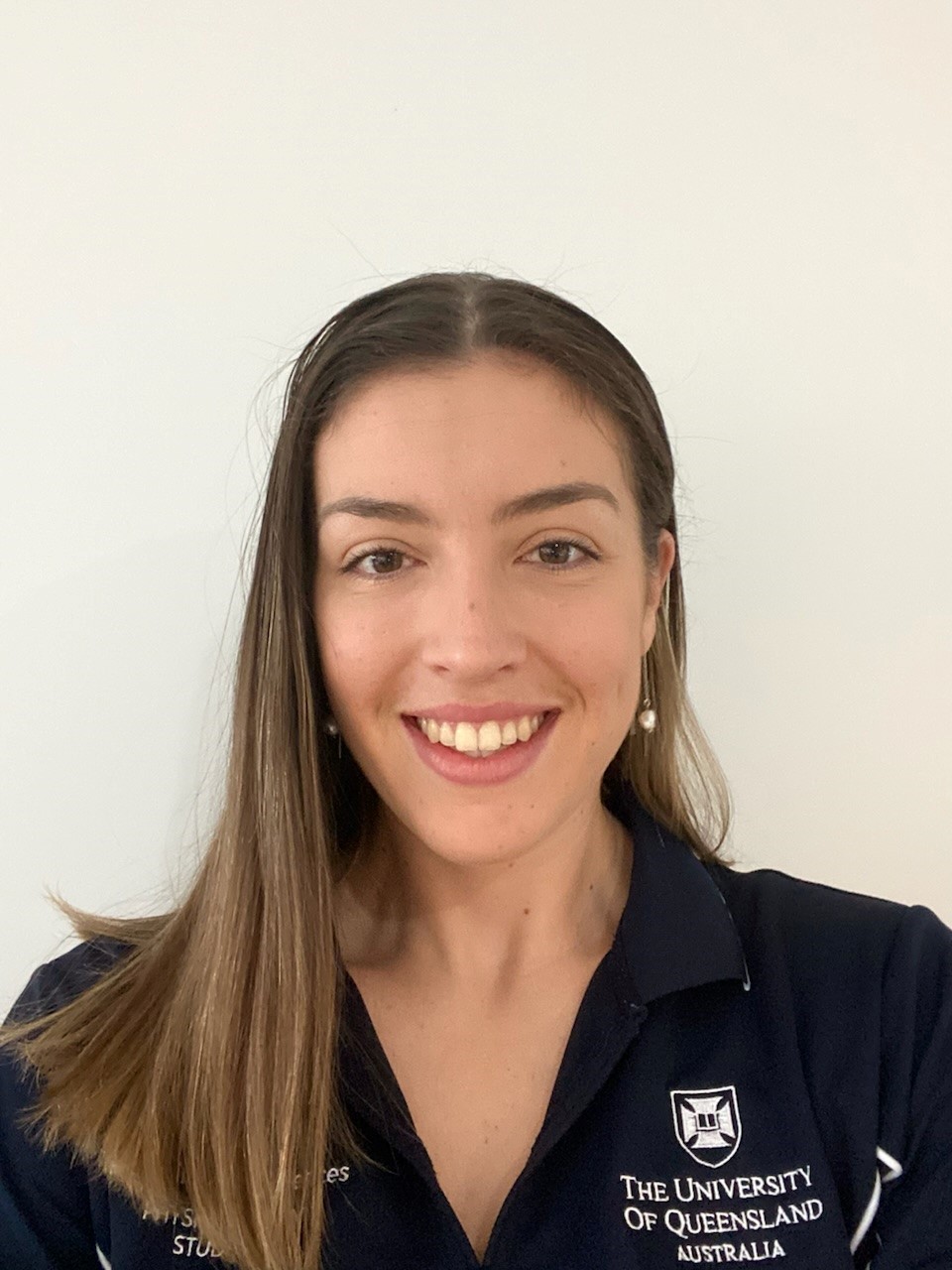 What are you studying and what year are you in?
I study a Bachelor of Physiotherapy (Honours) and I am currently in my fourth and final year.
What drew you to studying physiotherapy?
I wanted to pursue a career where I could play a large role in helping others. As I had an interest in anatomy, human movement and sciences as a student, physiotherapy sounded like a career that would keep me constantly on my toes learning new things every day.
I also had to see a physiotherapist a number of times myself to help me get back to what I loved, which therefore immediately sparked my interest in the field.
Why did you choose UQ to physiotherapy?
I grew up in and completed my schooling in Tasmania where there were no physiotherapy courses offered in the state at the time. After attending the UQ Open day I instantly fell in love with Brisbane, UQ and the warmer climate. After talking to current students at the time I knew I would be well supported to achieve my best.
What type of person enjoys studying physiotherapy?
Someone who enjoys helping others, working within a team, being hands on, and loves a challenge.
What does the day in a life of a physiotherapy student look like?
Every day is different and ranges from watching lectures, practical hands on classes, simulation classes, classes in the anatomy lab, and working alongside clinical educators and patients on placement in hospitals and clinics.
How hard is studying physiotherapy?
Physiotherapy is a challenging degree but favours those who are dedicated and willing to learn. It challenges your prioritisation skills, clinical decision making, and communicate and collaborate with others.
What are the most challenging aspects of studying physiotherapy? How do you overcome these challenges/difficulties?  
The most challenging aspect of studying physiotherapy is the amount of content to work your way through each week. It can seem overwhelming at times but a clear outline of classes and tasks to complete each week will ensure you set yourself up for success. Revision classes later in the semester are designed to revisit content and receive extra support on difficult concepts.
Have the challenges been worth it? Why?
Absolutely! I have had the pleasure of meeting some amazing fellow students, staff, educators, and patients. Being able to manage my own caseload on placement and make a real difference in the lives of others has been an extremely rewarding experience. I feel like the degree has really set me up for success with the foundations to take my degree in whichever direction I choose.
What do you love about studying physiotherapy?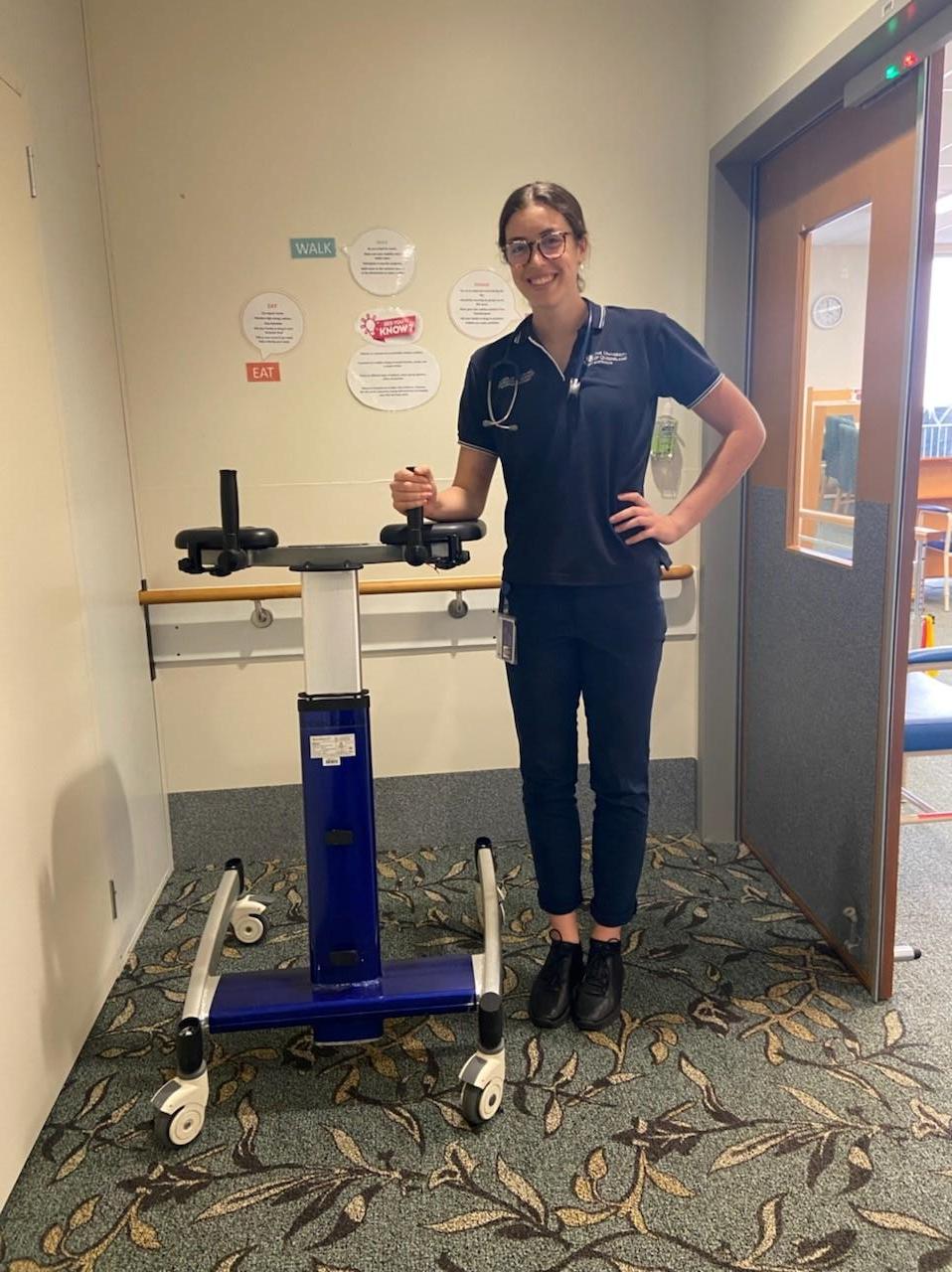 I love that it combines theoretical and practical aspects of learning. I enjoy being able to learn the theory in a lecture, learn the hands-on skills in a practical class, then put it into practice on real and simulated patients.
How have you found studying in an interprofessional environment with students from different allied health disciplines?
It really helped me to gain a better understanding of the roles of different allied health professions. This aided me on clinical placement as I was able to identify when other allied health professions should be referred. It has also been helpful when conducting joint sessions with other allied health professions such as speech pathology and occupational therapy.
What are the most valuable skills you've learnt while studying physiotherapy?
Time management and prioritisation, communication, rapport building, compassion, and teamwork and leadership!
What type of career paths/specialisations are typical of physiotherapy graduates?
Many new graduate physiotherapists pursue one of two pathways:
Becoming a physiotherapist in a hospital and rotating through a number of different wards. This allows you to work closely with other allied health professionals and medical staff.
Pursuing a career in private practices, working with a broad range of clients with musculoskeletal conditions and sporting teams.
What advice would you give to someone who wants to study physiotherapy?
Keep an open mind about the career path you want to pursue. I began studying physiotherapy with the intention of following the path of sports physiotherapy. Since moving through the degree, I have found particular interests in certain areas of physiotherapy such as cardiorespiratory and neurological rehabilitation which I did not know existed until beginning the degree.
Do you have aspirations for where you want your career in physiotherapy to go?
I wish to gain a new graduate physiotherapist position at a hospital in Brisbane. This will allow me to build on my skill set to care for a wide variety of patients with a variety of conditions. I hope in future I will be able to undertake further learning to potentially work in areas such as the emergency department.  
When I have broadened my skill and knowledge set, I hope to become a clinical educator to be able to pass on knowledge to aspiring physiotherapists as others have done for me.