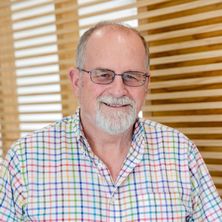 Emeritus Professor Wayne Hall AM from UQ's National Centre for Youth Substance Use Research has received a Senior Scientist Award from The  Australasian Professional Society on Alcohol and other Drugs (APSAD). 
The award recognises Professor Hall's outstanding contribution to the field as an addiction social scientist.
UQ's National Centre for Youth Substance Use Research Director Professor Jason Connor congratulated Professor Hall on his influential leadership throughout his career.
"Professor Hall has raised the profile and reputation of Australian addiction and mental health research internationally," Professor Connor said.
"A highly cited author of scientific papers Professor Hall has improved our understanding of the adverse health effects of cannabis, advised the World Health Organization on the impacts of cannabis use and led Lancet papers on the topic.
"Most recently he was the lead author on a study published in the Lancet on the public health implications of cannabis legalisation.
"Professor Hall has been at the forefront of advocacy for evidence-based policies to reduce the harms caused by alcohol, cannabis, opioids and other drugs.
"PhD students and early career researchers at UQ have gained key insights under his supervision into the role research evidence can play in policy making."
Professor Hall's ground-breaking work includes research on how best to respond to opioid dependence  and the epidemiology of illicit drug use and mental disorders in Australia.
Recipient of an Order of Australia Professor Hall's recent reflections on his career illustrate his lifelong commitment to evidence, public engagement, and high standards in the addictions field.
APSAD is the leading Australasian multidisciplinary drug and alcohol organisation, first established in 1981 as the Australian Medical Society on Alcohol and Other Drug Problems.