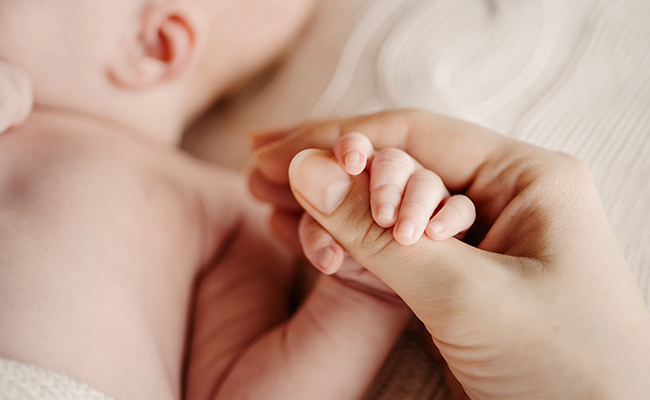 A new study investigated women's healthy eating, physical activity and weight experiences and explored their views regarding digital health interventions to assist meeting their lifestyle goals.
Retention of weight gained during pregnancy contributes to overweight and obesity and consequent chronic disease risk, with associated personal, financial and public health costs.
Women with overweight or obesity at beginning of pregnancy are more likely to gain weight above healthy ranges and retain this weight after pregnancy. Women who do not lose weight within the first year after birth are more likely to have a body mass index above the healthy range over the long term. Furthermore, obesity in women of childbearing age introduces problems in subsequent pregnancies, with an increased risk of gestational diabetes, hypertension, birth defects, increased caesarean sections, and longer hospital stays.
This is not body shaming or expecting women to "get back their beach body". The perinatal period is a transition period within the life course where women are motivated to improve their own and their family's health and wellbeing. This is a key public health period for delivery of healthy habit-focused interventions in a population particularly vulnerable to excess weight gain.
What services currently support new mums?
Even though the postnatal period is a time when many women who are above their most healthy or comfortable weight want to reduce pregnancy gains, face-to-face practitioner and patient contact occurs far less than during pregnancy when frequent antenatal appointments are a focus of routine practice. This absence of regular maternal-focused postnatal consultations reduces the opportunity for clinicians to adequately address weight retention through appropriately delivered programs that support adoption of healthy habits. Women transition to their next phase in the life course where they are required to balance various demands and timetables to manage their life stage and may prioritise others needs over their own. 
What do women want?
New mums told us they want and seek lifestyle interventions after pregnancy, particularly following gestational diabetes. However, program design must account for the competing demands of life with a new baby, be accessible, encompass "baby, family and self", and support adopting and maintaining healthy habits. To feel nourished and healthy women told us they've needed help to adapt routines and habits that used to be their go-to's for nutrition and exercise. Healthy eating is on their priority list, along with better sleep, moving more, and feeling connected with community and friends. But sometimes to even leave the house to make this happen can be hard. 
What might a woman-focussed program look like?
The lived experience of these women demonstrated that for women to 'do well' in the postnatal period they would benefit from a plan which gives them focus, structure and solutions. An effective postnatal program would need to be designed, structured, and delivered to help women identify their personal 'pivot point', supported with strategies known to support adoption and maintenance of healthy habits.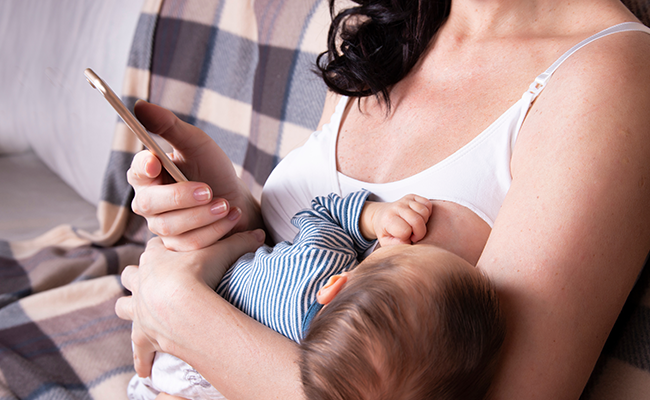 In developing a successful program, there is a tension between elements evidenced to facilitate meaningful change in health behaviours linked to the reduction of long-term chronic disease and elements women identify as useful to support behaviour change. Examples of this tension in this study are the desire for a rigid meal or exercise plan versus proven approaches of incremental goal setting, self-monitoring, and tailored feedback with supporting resources to facilitate personalised behaviour changes. Another example is a preference for an 'app' based intervention where a text message-based program can meet the participants underlying needs and has proven effective.
Any further postnatal program must leverage off existing infrastructure, integrate learnings from published formative work, and harnesses the impact of digital delivery. This will improve program accessibility and provide ongoing contact for sustained behaviour change through text messaging and providing digital resources in a dynamic format women can engage with in their own time.
Read more about the research in Health Promotion Journal of Australia. 
---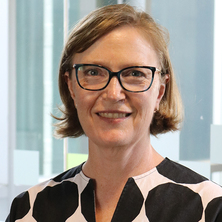 Associate Professor Shelley Wilkinson is a Principal Research Fellow in Nutrition and Dietetics at UQ's School of Human Movement and Nutrition Sciences. She is recognised as a leading Australian researcher in maternal health and in implementation science. Her research program aims to improve the health of mothers and babies by increasing the nutrition capacity and capabilities of maternity services and clinicians to provide the best nutritional care to women during and after pregnancy.