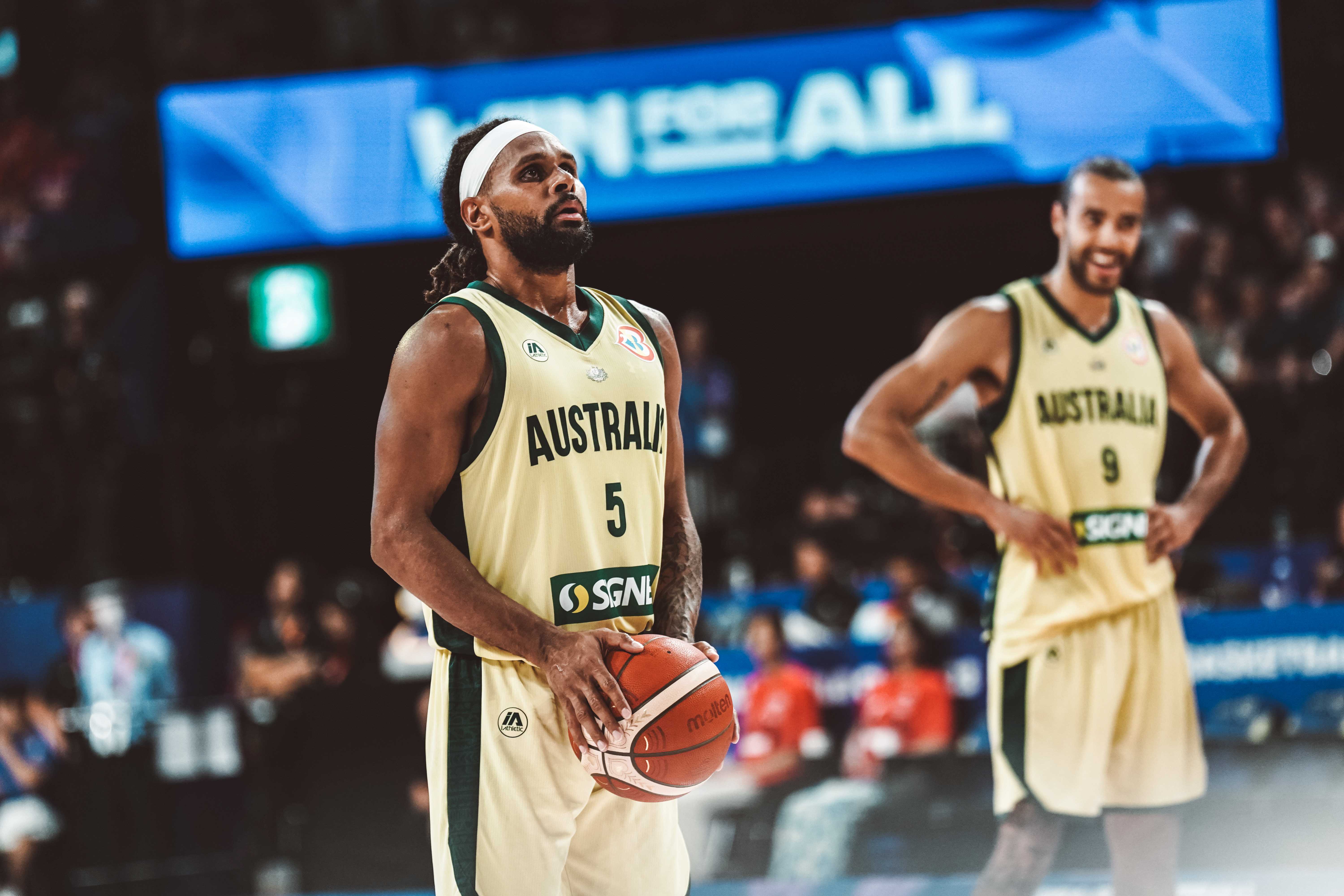 University of Queensland researchers have partnered with NBA champion Patty Mills' not-for-profit organisation to boost sporting, educational and cultural pathways for Aboriginal and Torres Strait Islander children and young peoples.
Indigenous Basketball Australia (IBA), founded by Mr Mills and his parents Uncle Benny and Aunty Yvonne Mills, delivers grassroots basketball programs to inspire young Indigenous players on and off the court.
Dr Keane Wheeler from UQ's School of Human Movement and Nutrition Sciences, a proud Ngarabal man, said the research partnership with IBA would use participation in sport to improve health outcomes.
"We'll be developing a program for IBA players, coaches and officials to achieve at the highest level, with a strong focus on recruitment, retention and progression," Dr Wheeler said.
"Our broader aim is to empower Aboriginal and Torres Strait Islander communities to address some of the complex social issues involved in participating in sport and living in community, like encouraging kids to stay in school and building resilience.
"By co-designing physical movement programs in a culturally responsive way, we have an opportunity to make a difference in Aboriginal and Torres Strait Islander peoples' lives.
"The work Patty and his parents do through IBA in empowering communities to revitalise cultural practices, strengthen their identity and lead a healthy lifestyle is inspirational.
"I'm thrilled to be working with the Mills' and the incredible IBA team, and to give back to my people in genuine and meaningful ways."
Patty Mills said the collaboration with UQ would strengthen IBA's mission to provide pathways for participation and success for Aboriginal and Torres Strait Islander youths.
"Dr Wheeler's expertise and passion in using sport and exercise to improve the health and wellbeing of Aboriginal and Torres Strait Islander peoples perfectly aligns with what we aim to achieve through IBA," Mr Mills said.
"This collaboration will allow us to go beyond the court by encouraging our young people to embrace their culture, unlock their full potential and provide them with the best possible chance to succeed.
"Basketball has brought me great joy but working with like-minded partners like UQ and Dr Wheeler bring me a true sense of fulfilment.
"I'm excited to see what we can achieve together."
The UQ-IBA collaboration was unveiled at the 17U National Indigenous Basketball Tournament held last week in Brisbane.
Media: Faculty of Health and Behavioural Sciences Communications, habs.media@uq.edu.au, +61 412 307 594,​ @UQHealth