From Bundaberg to Brisbane: A rural student's guide to uni life
Are you a rural student looking to study at UQ? The University of Queensland's Rural Access Scheme supports applicants from Australian rural and regional areas by boosting their entry score for a number of undergraduate health programs.
---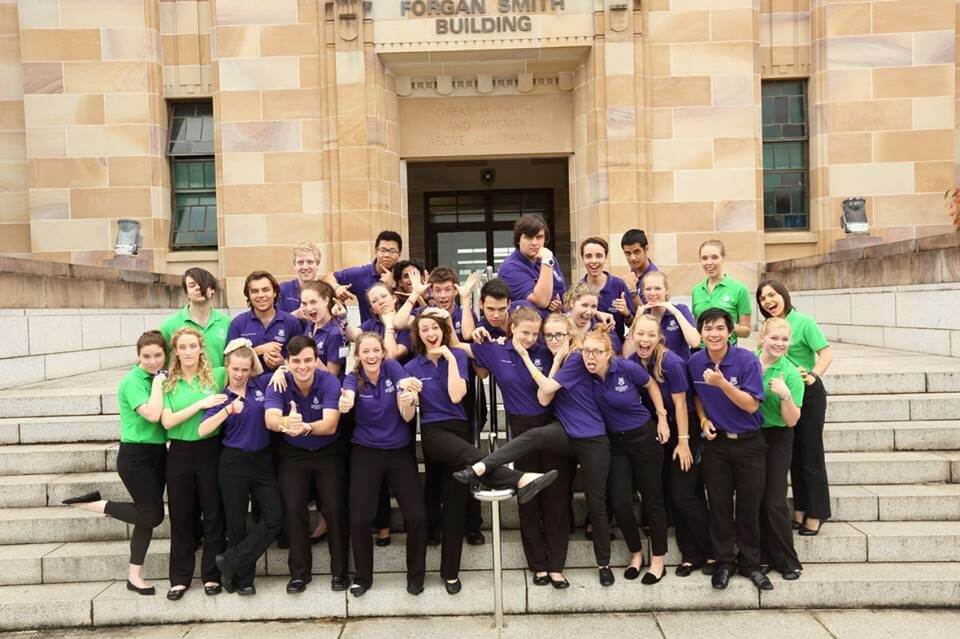 Back when I was graduating high school in 2013, like many other of my friends, I had to make the decision whether to stay at home in Bundaberg to study or work, OR to move over four  hours away to Brisbane to study at another university. For me, the decision was easy: going to Brisbane was the best option. I had my eyes set on studying at The University of Queensland ever since I stayed on campus for a week in Grade 11 (shout out to the Young Scholars Program) where I was able to learn more about UQ and the different study options.
The moment I set foot at UQ and saw the beautiful campus there was no going back. This was the place I wanted to continue my studies, and who can blame me? Just have a look at the jacarandas in the spring. But it wasn't only the beautiful campus that had me hooked, it was also the amazing technology and equipment we get access to as students. In my last semester, I had a practical exam where I had to run a VO2max test on a client as part of my Bachelor of Exercise and Sport Sciences. The machines required to run these tests are extremely expensive so this is not something that you'd find in abundance in a place like Bundaberg, but here at UQ equipment like this can be used by students in multiple disciplines.
So, I'd already decided that I wanted to move to Brisbane and study at UQ but now I needed to make some plans to actually get there. One of the great things about UQ is that it has plenty of on-campus accommodation with 10 different residential colleges. I lived at Duchesne College for my first two years of uni, which was a big help in my transition from my life in Bundaberg to living in Brisbane. During O-Week the college put on a tonne of different events to help us settle into living away from home and into uni life. It was also a huge help because I went from knowing maybe three or four people on campus to knowing 200! If you choose not to stay at a college, don't worry, because outside of the colleges UQ also puts on a tonne of different events which can help you ease into the uni lifestyle.
So that sums up my transition from a high school student living in Bundaberg to a student at UQ in Brisbane, but I want to leave you guys with a few tips and tricks for your own move to uni:
1. If you love something, don't give it up for uni, just find the balance.
For me, I love sport. Back home I'd have a sport on almost every afternoon and weekend. I'd played for the same clubs all my life and knew everyone. After some searching and finding friends in Brisbane who enjoy the same sports I do I'm once again involved in all of the sports I loved to play beforehand, and feel much happier in doing so!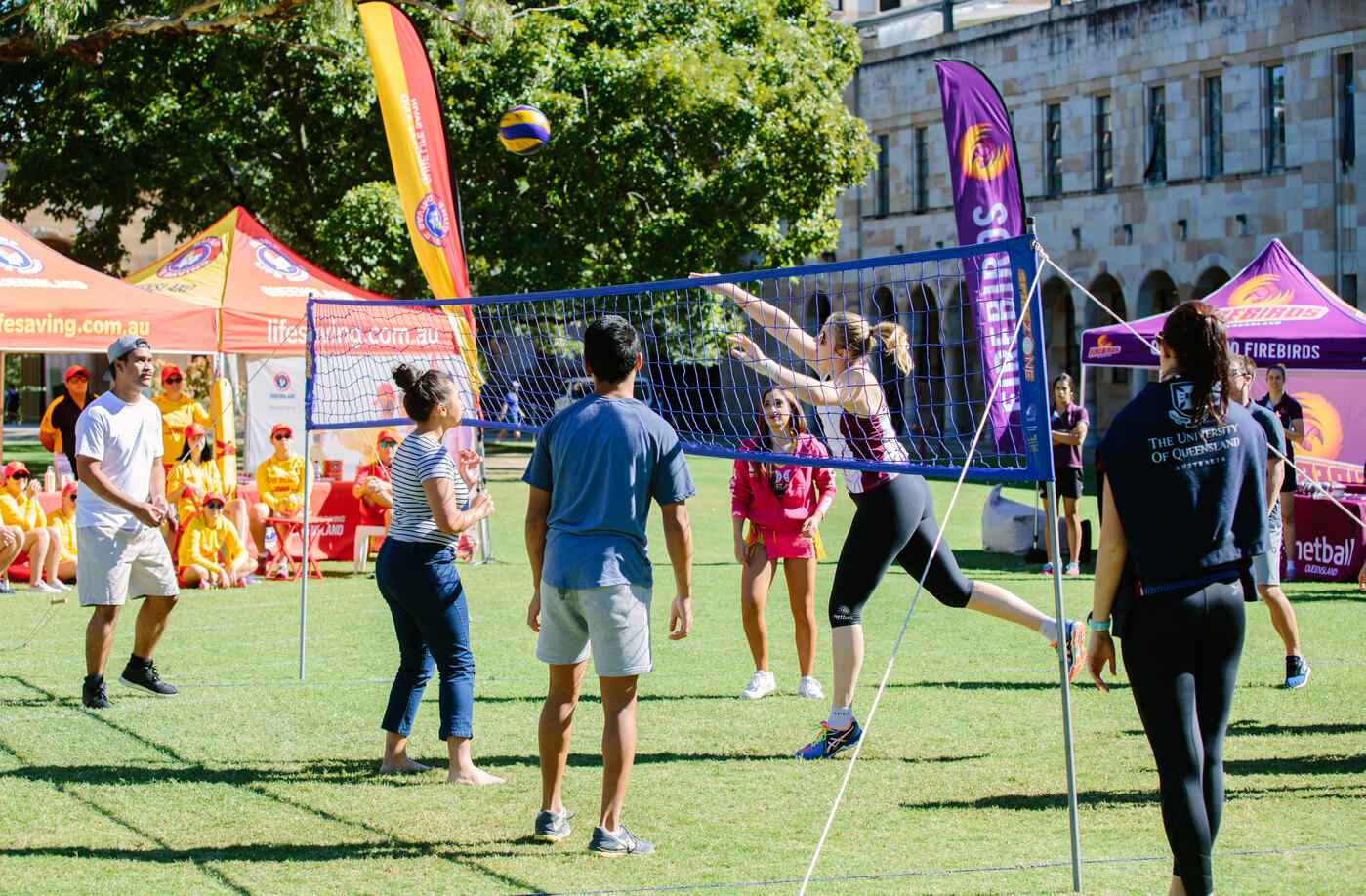 2. Don't be afraid to put yourself out there.
Remember that university is not just about your study. UQ has so many different clubs and societies  that you are sure to find something you enjoy. It's also a great way to create a huge circle of friends!
3. Don't be afraid to change your mind.
In high school  there is way too much pressure on students to figure out what they want to do for the rest of their life. If you get to uni and change your mind after trying a degree, that's OK! It's easy to change degrees and you don't have to suffer through something you don't like just because you've already started. 
All in all, moving from Bundaberg to come to UQ was one of the BEST decisions I have ever made. I have had the opportunity to do so many amazing things like student mentoring, volunteering, Uni Games, college and faculty balls, and so much more! Hopefully my experiences have helped some of you to decide to take the big leap from a small country town to the big city.