Interested in studying exercise and sport science? Learn more about the Bachelor of Exercise and Sport Sciences (Honours) at UQ and make important contributions to wellbeing, rehabilitation and performance.
---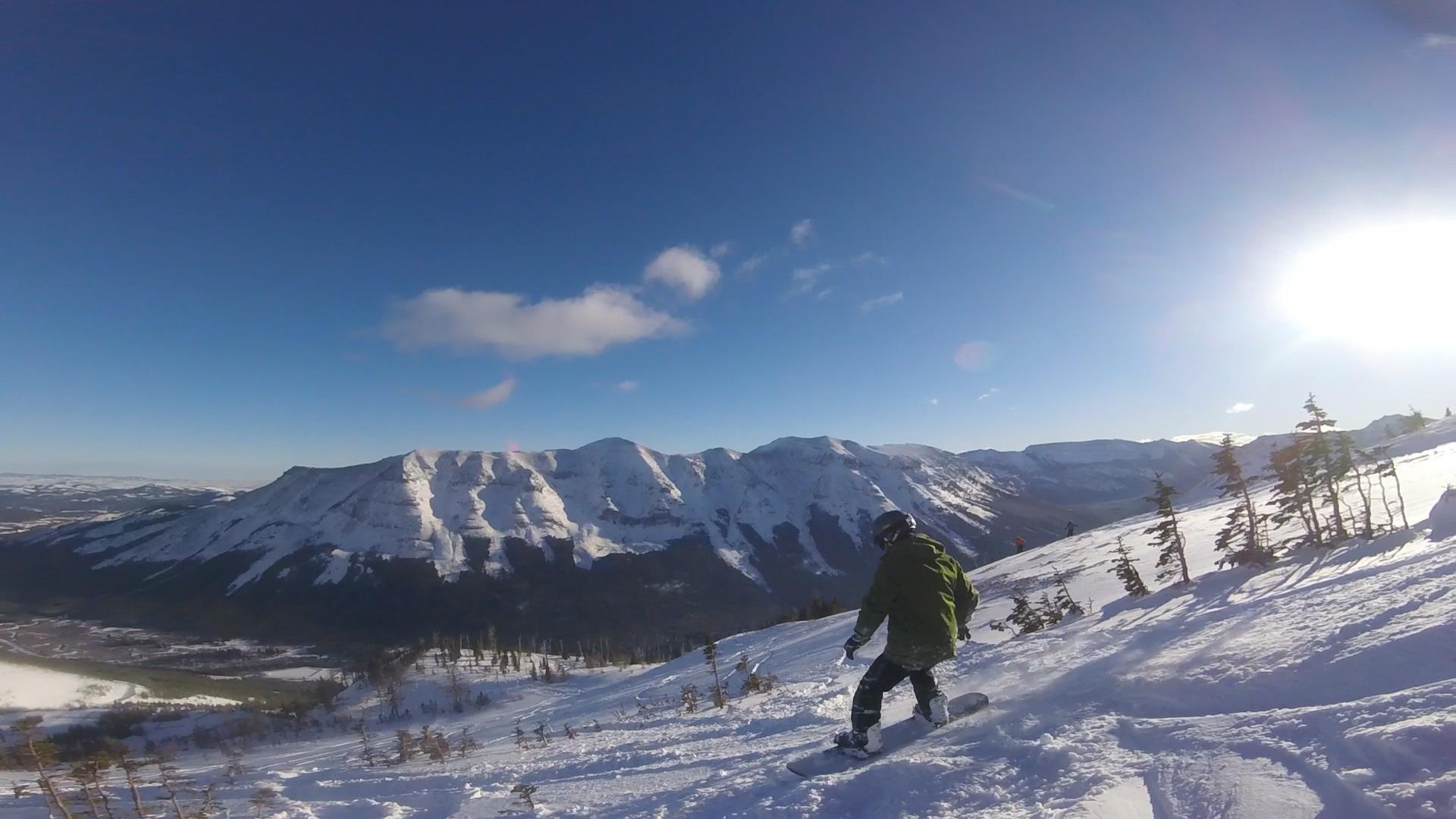 Completing my practicum in the Canadian Rockies was a dream come true.
Not only did I get to snowboard some of the best ski terrain in the world, but I got to work alongside world-renowned snowboard instructors and make lifelong friendships with people from every corner of the globe. 
Why I chose Canada 
As part of my Bachelor of Exercise and Sport Sciences (Hons) I had to complete a 400 hour practicum placement, I chose to complete mine at Castle Mountain Resort, Canada, for a number of reasons. The biggest reason was that I wanted to experience what it would be like living and working in a completely different country. And secondly, I love snowboarding so spending a season in the Rockies seemed like the perfect choice for me. And what a snow season it was! We received 10 metres of snow and one of the best seasons on record! See a glimpse of the snow (and me) in this local TV interview.
What was involved
My placement involved working as a fully qualified snowboard instructor teaching beginners the basic techniques of snowboarding. If you have never snowboarded before, there is a science behind the technique - balance and stability, impulse, momentum, angular motion, moment of inertia, gravity, friction – they all have a role to play in mastering this sport. For instance, one of the first things people need to achieve is a centred, mobile stance to control their speed easier and minimise falling. But as I quickly found out, it's not as easy as simply telling students that. A good teacher needs to relate it to a sensation that will make sense to them. My example of this is to use the sensation of cowboy knees, this might give an 8 year old a sensation that achieves a centred and mobile stance. Where as, if you try using biomechanical and anatomical terminology, such as, pretend you have varus malalignment, the 8 year old is not going to know what you are talking about.
The Highlights 
I loved teaching the students these skills but also teaching them that perseverance and hard work is what really leads to success. Teaching others also allowed me to progress in my own snowboarding technique. It was cool to learn by doing and receive advice on coaching models such as demonstrating and explaining skills and positive and effective feedback. 
As an added bonus, I was fortunate to further enhance my own snowboarding skills by completing the Level 1 qualification in snowboarding in Canada. My instructor had 10 years experience, was previously an international border cross racer, and had a degree in Kinesiology (the equivalent of a sports science degree in Australia).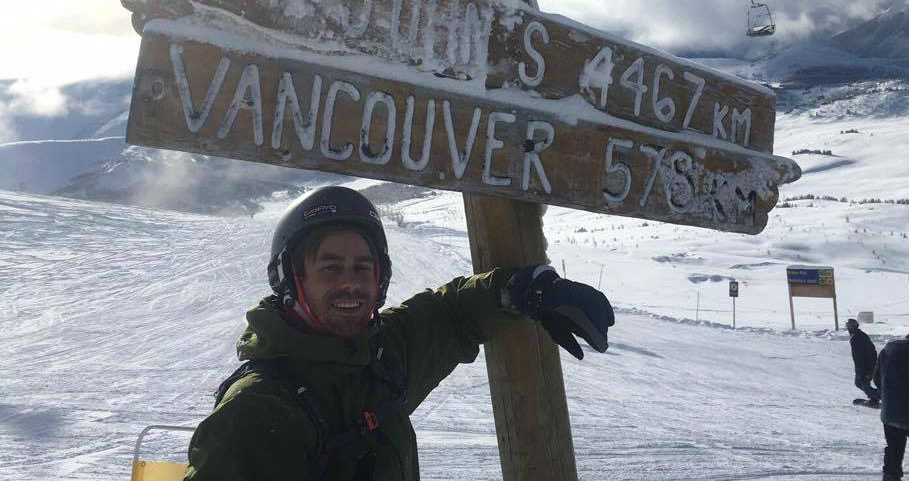 A typical working day on the slopes
9am – 9:30am: Meet our level 4-snowboard instructor at the ski school for a briefing on the coaching outcomes of the day.
 
9:30am – 10:30am: Working in Little Castle Club (LCC), which are usually 3 – 6 year olds in groups of one or two. With LCC a particular focus is on safety, such as helping with loading lift and controlling speed. Having fun is always paramount!
10:30am – 12:30pm: Beginner or Novice school group or normal ski school class with around 3 – 6 students aged between 6 and 16 years old. The class focus was on the basics of snowboard setup and safety, drills on how to slide and control speed, and how to complete heel and toe side turns and link them successfully. 
12:30pm – 1:30pm: Lunch at the day lodge or at home.
1:30pm – 3:30pm: Intermediate ski school class or private lesson for ages 12 years and older. In these classes, an initial biomechanical assessment of a limitation in their riding was completed. Once a limitation is established a drill to focus on that limitation is considered. An example could be that the client is turning with the upper body and needs a drill to promote initiating a turn more with the lower body. 
3:30pm – 4:00pm: One quick shred by myself to finish the day.
The benefits of going abroad
It cannot be ignored that it's considerably more expensive to do your placement overseas, but the benefits make it so worth it. I have grown both personally and professionally from this experience in so many ways. Living overseas and being a snowboard instructor has taught me the ability to adapt readily to any situation and be future-focused. Understanding a client's motivations, goals and feelings will enable you to adjust your session accordingly and provide future drills for the client to focus on after the lesson. You knew you were going well and didn't have to change anything if the client had a big smile on their face – that's if the face mask wasn't covering it up. After all, having fun is the most important goal!  
Assessing your options
I think it is important when selecting your placement that you choose something you are passionate about and in which you might want a career in the future. But enjoying the experience cannot be underestimated. I was able to check out mountains with newly made friends such as Whistler, Sunshine Village, Lake Louise, Mount Norquay, Kicking Horse; a personal favourite after Castle Mountain, of course. Castle Mountain was big on staff parties and social events and its small employee size compared to other resorts (160 with about 30 from Australia) in Canada meant you knew everyone. Doing my placement overseas didn't just open a new career path but also allowed me to travel to Canada, the US, Nicaragua, Costa Rica and Cuba. If you are ever considering placement in Canada, I would highly recommend it.
Study at UQ
Find out more about the Bachelor of Exercise and Sport Sciences (Honours) at UQ.