Questions to ask at TSXPO and Open Day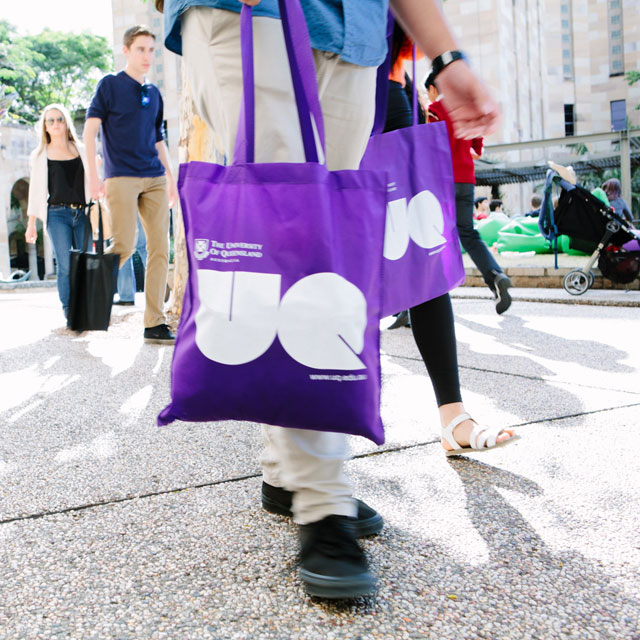 Events like TSXPO and Open Day can be very busy days. They can leave you feeling slightly overwhelmed with information and decisions. During these moments, some students say that they have had complete memory blanks and forgotten to find answers to some of their burning questions.
To help avoid this mishap, and the regret of thinking "Darn, I wish I had remembered to ask that", here are our top questions to seek answers to.
Questions to ask about programs:
I am interested in [degree name]. What OP or rank do I have to aim for to get entry into the program?
If I don't get the minimum entry requirement, are there other recommended pathways into the program?
Are there any other entry requirements (subjects) which I need to meet?
What are typical careers I might be able to secure with this qualification? Would I need to also complete a postgraduate program to get a job?
How many hours of class and individual study will be required each week?
What is the average size of the student cohort?
Are my lecturers also practitioners?
Are there any opportunities to pick elective courses during the program?
What makes this program stand out from other universities?
Questions to ask about placements:
Will I complete any industry placements during this program?
Which organisations, hospitals or medical centres does UQ partner with?
How many placement hours will I complete? Do I organise my own placements or does the university arrange them?
Questions to ask about UQ:
Are there any opportunities for me to apply for a scholarship?
Can students live on campus? What are the costs involved?
What facilities are available on campus?
Are there any student clubs which I could get involved in?
Questions to ask current students:
In your opinion, what have been the best and worst things about the course?
Are you enjoying the program? What are the teachers, campus, or facilities like?
How do you travel to and from uni? Is it better to drive or get public transport?
Last but not least, "Can I please have a copy of the undergraduate study guide?" Just in case you forget, download a digital copy for you to review all programs on offer at UQ.
UQ's Open Days are on in August. They will be full-on, but equally as exciting. Try to make sure you see as much of the university campus as you can and check out the online planner app to make sure you don't miss anything.