My Health Sciences Summer School experience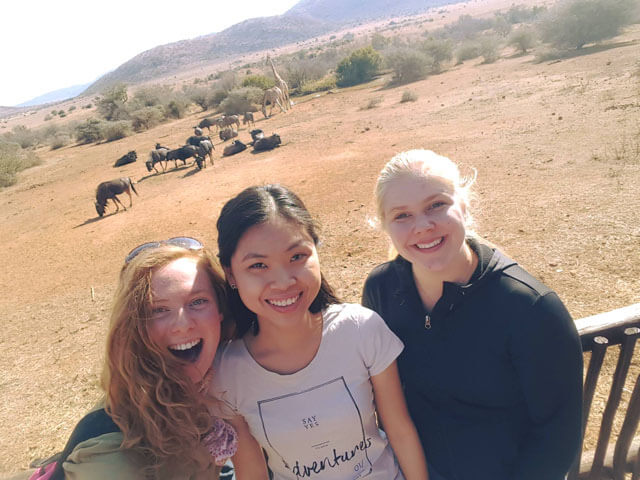 Imagine living in a three-bedroom, one-bathroom house with 15 other people. 
What if you had to support your family with a single income from running a local 'spaza' (corner) shop, doing odd jobs, sorting and selling recyclables from rubbish as a 'trolley person' or obtaining government welfare?
Unfortunately, these are the realities for some of the families we met in Johannesburg, South Africa, many of them living on less than A$145 per month.
In July 2017, three other UQ students and I joined a cohort of about 40 students from 13 universities around the world for the 2017 Universitas 21 Health Sciences Summer School. This two-week interactive program, hosted by the University of Johannesburg, focused on the topic of global health and social determinants of health. 
We were tasked to think critically about health issues specific to South Africa and our home countries through lectures, discussions, community visits and cultural immersion. We covered topics such as a global perspective on health, health economics, education and promotion, privatisation of health care in South Africa, and environmental challenges such as reliable access to water and waste management. We learnt that some of the biggest challenges affecting South Africa's health outcomes relate to income, education and housing. 
For me, one of the most memorable experiences was seeing the vast gap between the rich and the poor. It was shocking to see that large estates with electric fences and personal security guardhouses looked onto squatter houses across the road. We drove alongside many flashy cars  to then meet families who revealed that sending their children to school was often the only way to guarantee they received at least one nutritious meal that day. 
The impact of these social determinants extends into people's access to health care. The biggest differences I observed between South Africa and Australia's health systems included:
The obvious challenges relating to environmental health in South Africa. 
The flow-on effects of overcrowding, minimal access to clean water and sanitation, and an inadequate waste management system contributed to poorer overall health outcomes and basic hygiene, facilitating the rapid spread of disease. These issues highlighted the need for government intervention and management. 
There is a higher burden of disease from communicable diseases. 
Tuberculosis and HIV/AIDS continue to be the highest burden of disease in South Africa. Interestingly, HIV/AIDS is not a notifiable disease. In Australia, notification of certain communicable diseases is an important public health policy which facilitates the identification of, and response to, disease outbreaks of national significance. In South Africa, HIV is no longer a notifiable disease,which may be because it is highly prevalent, and the associated social stigma may prevent people from seeking appropriate treatment. The local students were very surprised to hear that I have never cared for a patient with HIV/AIDS or tuberculosis.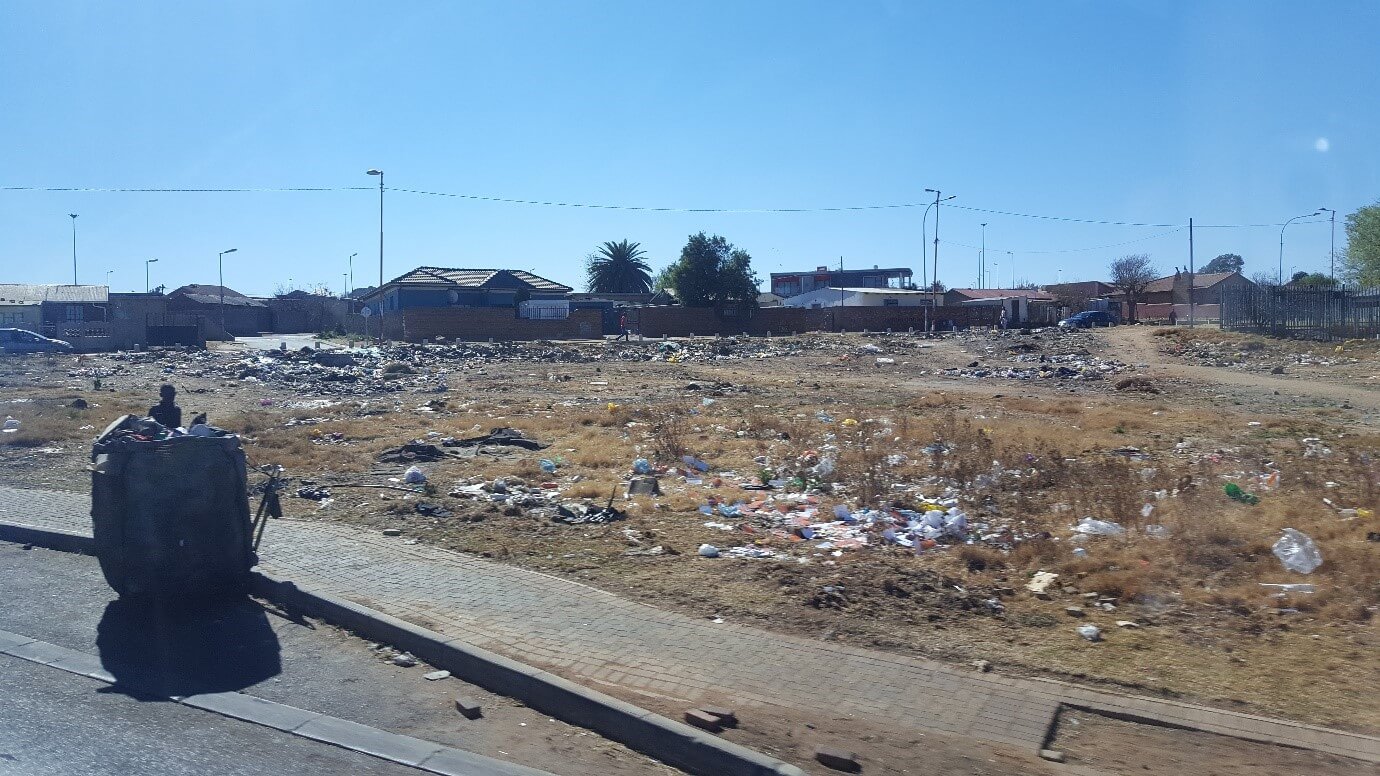 There is no centralised emergency/ambulance service. 
Each mobile network is linked to a specified ambulance service, and there are several private providers of emergency services. This often proves to be a time- and resource-intensive approach, especially if several ambulances arrive for one patient, a very different experience to the centralised and streamlined services back home. There is a strong separation of the public and private system, with little partnership between the two. It was interesting to see the tangible difference between the two sectors. The private facility boasted a clean, high-tech and world-class Level 1 Trauma Centre, specialised burns unit, and an ambulance equipped to provide extracorporeal life support (an advanced technique of cardiac and respiratory support where the heart and lung are bypassed and oxygenation of blood occurs outside of the body). At the 1000+ bed public hospital, the pharmacy often struggled, patients had intravenous fluid bags resting on their shoulders or in their laps, and basics like hand sanitiser were few and far between. Seeing these facilities first-hand reinforced that standards of health care in South Africa are very dependent on health insurance status.
Our academic learning was complemented with cultural immersion. We visited Constitution Hill, Nelson Mandela House and the Hector Pieterson Memorial, which provided us with an incredible insight into the apartheid era – a period of institutionalised racial segregation and discrimination in South Africa,, and contextualised the ongoing effects of segregation. We also experienced local culture at Vilakazi Street, the Maboneng Precinct, arts and craft markets and by enjoying a traditional braai (BBQ) or two. Other highlights included visiting Maropeng (Cradle of Humankind), Sterkfontein Caves and UJ Island. And of course, no trip to Africa would be complete without a safari! We went on a one-day safari at Pilanesberg National Park, and were lucky enough to sight lions, elephants, giraffes, leopards, rhinos, zebras, hippos, impalas, wildebeest, warthogs and a cheetah. 
It's amazing how much we managed to squeeze into two weeks in Johannesburg! The U21 Health Sciences Summer School was an invaluable learning experience, which has made me truly appreciate the public health system that we have in Australia. Our universal access to public health care is very much the envy of many countries. 
Additionally, the program also allowed us to network with other like-minded students from all around the world. We formed some wonderful friendships, and shared many discussions, laughs and adventures together. I would definitely recommend the program to other health students, . The 2018 Summer School will be hosted by Lund University in Sweden on the topic of 'Climate Change and Global Health', and I have no doubt this will also be a fantastic experience.