My rural teaching adventure
Interested in studying health and physical education? Learn more about the Bachelor of Health, Sport and Physical Education (Honours) at UQ and make a difference in the lives of young people.
---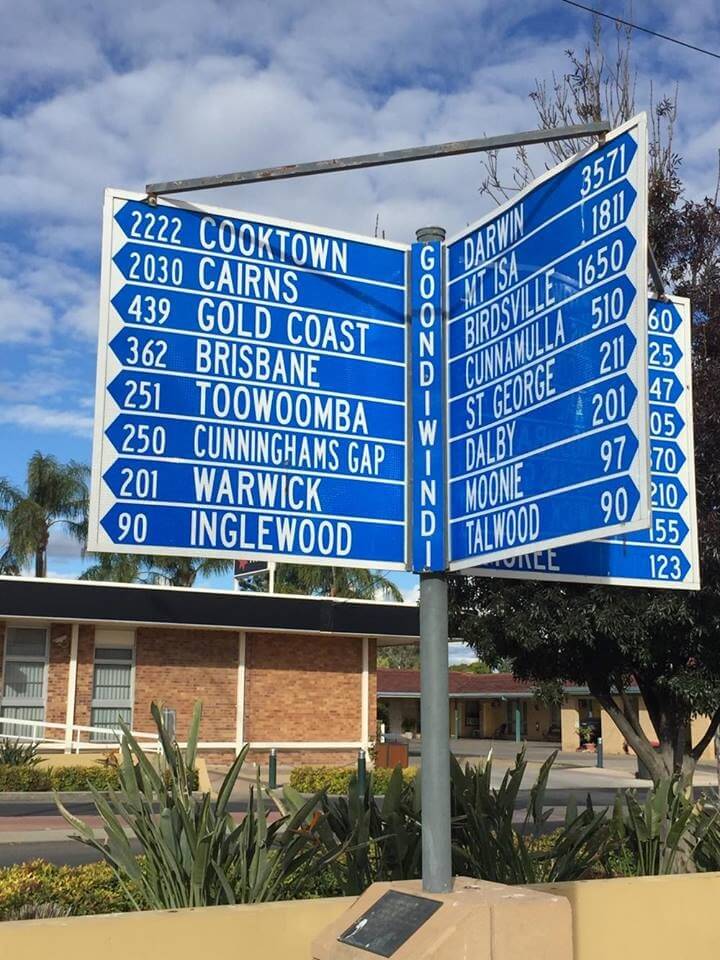 Little did I know that accepting a teaching job in a small, sleepy rural town would be one of the greatest adventures of my life so far!
Hi, my name is Lauren (or Miss Hannant to my students) and after I graduated from a UQ Bachelor of Health, Sport and Physical Education I moved out west to work as a HPE Teacher at Goondiwindi State High School. Goondiwindi is a rural town on the Queensland/New South Wales border, 360km south-west of Brisbane. Renowned for cotton, beef, and wool, this small welcoming town is home to a mere 5,500 people. The closest major centre is over 200km away.
Moving to the country from the city, or the 'big smoke' as they call it out here, involved a massive lifestyle change. While I sometimes miss being able to duck down to the shops on a Sunday; living and working in a rural town has been exceptionally rewarding (yes, even without the luxuries of the city). Let me share with you why…
What I love about living and working in a rural town:
1. The friendly country hospitality
Without a doubt, the country hospitality is the best thing about living and working in a rural town. Whether it be help changing a flat car battery or a Sunday afternoon BBQ, the people in the country are one of a kind. They are always willing to lend a hand, offer advice, involve you in the community or have a good ol' chat.
2. "There is no 'I' in Team" rings true in a rural town
I entered Goondiwindi State High School feeling a little out of my depth. I had completed my major practical experience in the heart of Brisbane, and was unsure what to expect stepping into a rural workplace. I was not disappointed. My transition into a teaching career was made all the more easy with the amazing support I got from school staff, other graduate teachers, parents and students. Collaboration is definitely the key to a successful working environment in a rural town. 
3. You get to wear lot of different hats
Working rurally has required me to wear 'many hats'. While I graduated as a qualified HPE and Science teacher, I am teaching in a number of other subject areas. While at first this made me feel quite uneasy, my skill set has grown exponentially. I have been pushed out of my comfort zone, and have no doubt this will pay dividends in the future. 
4. You can make a huge impact to your students' lives
Being part of a school community where three-quarters of the school population have a low SES background, you become a mentor and a role model to the young people you are teaching. Seeing the impact of your teaching and advice is extremely rewarding. 
5. You never get left out
Community spirit is high! Rural communities are often more tightly knit than urban areas and people tend to participate in local events en masse. Whether it be supporting the local footy teams, playing in the local netball competition, or watching the local singers and songwriters in action, there is always something to do. 
6. You make life-long friends
Despite only being in the country for a short amount of time, I have met some of my closest mates and made some of the fondest memories. Whether it be spontaneous trips through the countryside, carpooling to civilisation, a board games night, debriefing at the local pub, or going out skiing at the local water park, there is never a dull moment. 
Living and working rurally has truly been the most beneficial and rewarding experience. Whether it be the people, the town, or the community, the benefits and rewards of living and working in a rural centre are second to none. I am excited to see where this 'outback' adventure will lead me next. 
Study at UQ
Find out more about the Bachelor of Health, Sport and Physical Education (Honours) at UQ.