'Your students won't learn from you if they don't like you - so value them, build connections with them, and embed self-belief, and you never know, you might become their childhood champion.'
Did you know that September 2nd is National Health and Physical Education (HPE) Day? That's right; a whole day is dedicated to highlighting the importance of HPE in schools and the incredible role health, sport and physical education teachers play in helping young people lead more healthy and active lives!
Hi, my name is Teagan and I'm a final year Bachelor of Health, Sport and Physical Education (BHSPE) student. In this article, I share why I chose a career in health, sport and physical education, and how the incredible teaching experiences I've had during my studies have prepared me to be the best teacher I can possibly be!
The beginning – Why did I choose this career path?
Growing up we all have childhood champions. This could be your teachers, your parents, your older siblings, or your under eight footy coach. These champions were adult figures who valued us as equals, cared about us, believed in our abilities to succeed. That little word 'belief' is exactly the reason I wanted to become a teacher. I wanted to play a role in building and embedding self-belief and value in young lives, much like my childhood champions did for me, and what better way to have such an impactful influence on students' lives than as a teacher.
It sounds cliché' but teachers have the ability to help write young people's life stories, pave the path for future endeavors and teach lifelong skills. Yes, teachers educate, embed knowledge and teach skills. Yes, they follow a curriculum to help students develop their academic capabilities. But teachers also have the unique opportunity to help develop lifelong skills to enable their students to write their best possible life stories. I want to make a difference in the lives of young people, and contribute to their growth both academically and as a person, which is what has brought me to where I am today.
Reflecting on the last four years
The last four years of uni has been nothing short of eye opening. Studying health, sport and physical education itself has been both rewarding and challenging. Normally, in most aspects of life I'm all for being thrown in the deep end where I sink or swim. I tend to take new challenges head on and these deep-end scenarios either facilitate opportunities to triumph or allow for mistakes which you learn from in the future. But with the BHSPE program, not once did I feel like I was sinking, or even close to it. The program is designed to support you, so sinking isn't an option.
To paint a picture for you, I have just finished my final major professional practical experience. This was 12 weeks full time teaching HPE and Science within a high school. 12 WEEKS FULL TIME! I know right, that in itself sounds daunting. But I felt fully prepared. Well as prepared as one could be going into what feels like a full-time teaching job at a high school, all while you, yourself, are still a student learning new tools of the trade.
Rewind to second year
Our first practical teaching experience was with kindy kids. The reasoning for working with tiny tots was they are less intimidating and they eased us into running sessions of organized chaos.
Building on this, I was off to a primary school, in which I spent six weeks working in the PE context with a class each Friday. I had a year four class who proudly represented their selected class name of 'Teagan's Tigers.' This was our first opportunity to begin to develop our practical teaching skills. Although I had never considered the idea of primary teaching, I absolutely loved it.
The practical experiences just kept coming, which for me is one of, if not the best asset of the BHSPE degree. Anyone can learn pedagogies and behaviour management strategies, but it's not until you are out there practicing all your theory, that you truly develop the skills to teach. So practice by doing! Third year was exactly that, the year full of pracs!   
Third year teaching experiences
First up I ventured up to Townsville for a week of primary education observation (and participation) teaching HPE to years prep – six.
After this we were given the opportunity to work one-on-one with children with disabilities. This was one of my favourite experiences to date. Over six weeks we designed practical learning experiences tailored to the needs and goals of our 'buddy'. This experience saw our buddies progress their physical capabilities, personal skills and meet their individual goals.
My first high school prac was in third year, where I completed both a two and three week observational and small load teaching placement. It was during these pracs I put into practice everything I had learnt.  We also had a prac at St. Peters Lutheran College once a fortnight over ten weeks where we worked with the junior high school students in a PE setting.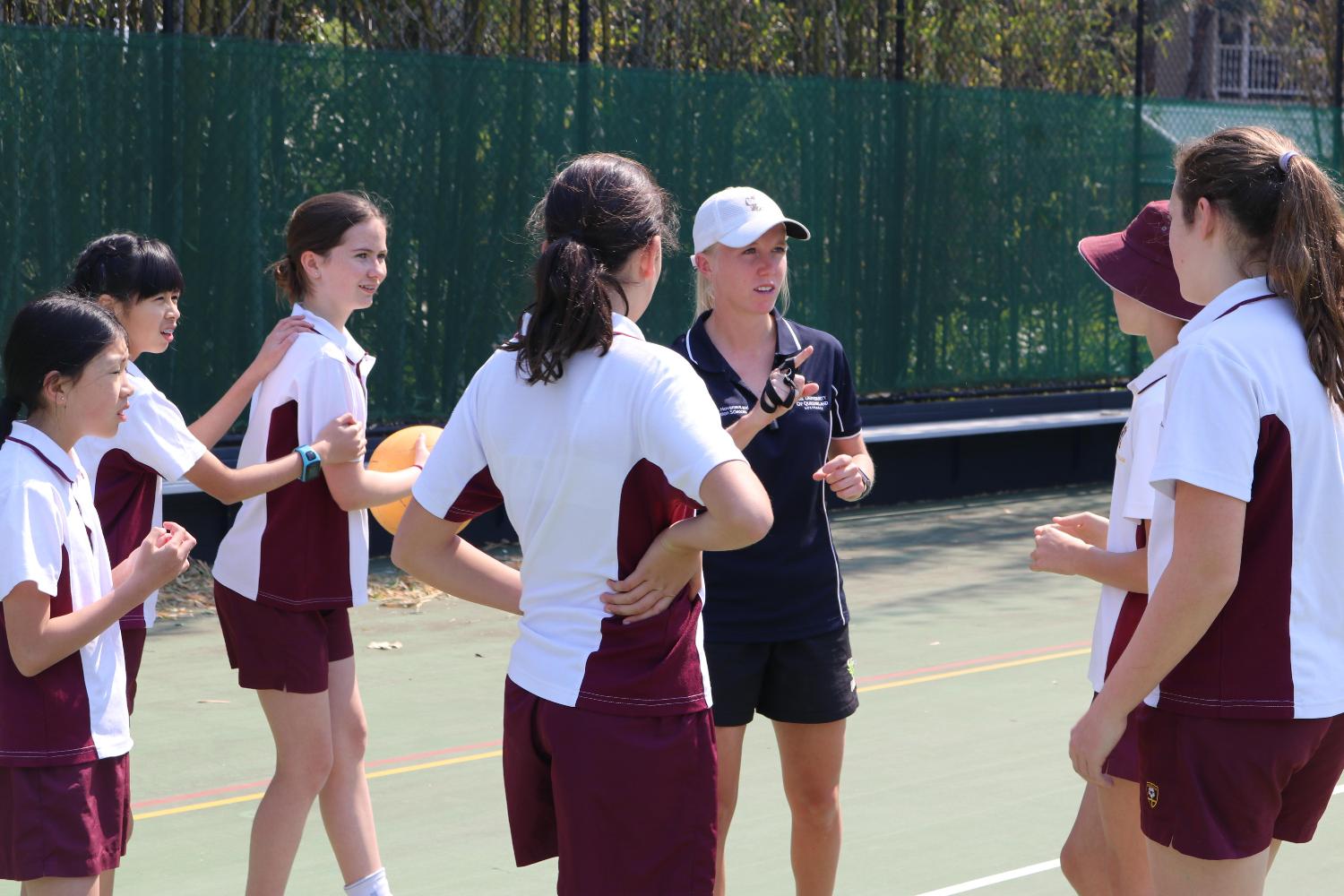 Fast-forward to fourth year teaching experiences
I completed my 12-week practicum at a high school. This prac taught me more than I ever thought I'd learn. I learnt many things including effective and ineffective teaching strategies, the value of building relationships with your students and staff, and the seemingly undervalued importance of knowing the IT guys. I think for my prac the value of knowing the IT guys was even more important, as it was when COVID-19 hit, so we found ourselves delving into the realm of online learning.
Back to the present moment.
I'm back at uni completing my final semester before I get out into the workforce to start my teaching career as a new grad in 2021. Am I nervous? Yeah. Am I excited? Absolutely! Do I feel prepared? Without a doubt, as prepared as I can be!