Second year Bachelor of Dental Science (Honours) student Benjamin Lee shares his experience studying at UQ.
What drew you to studying dentistry?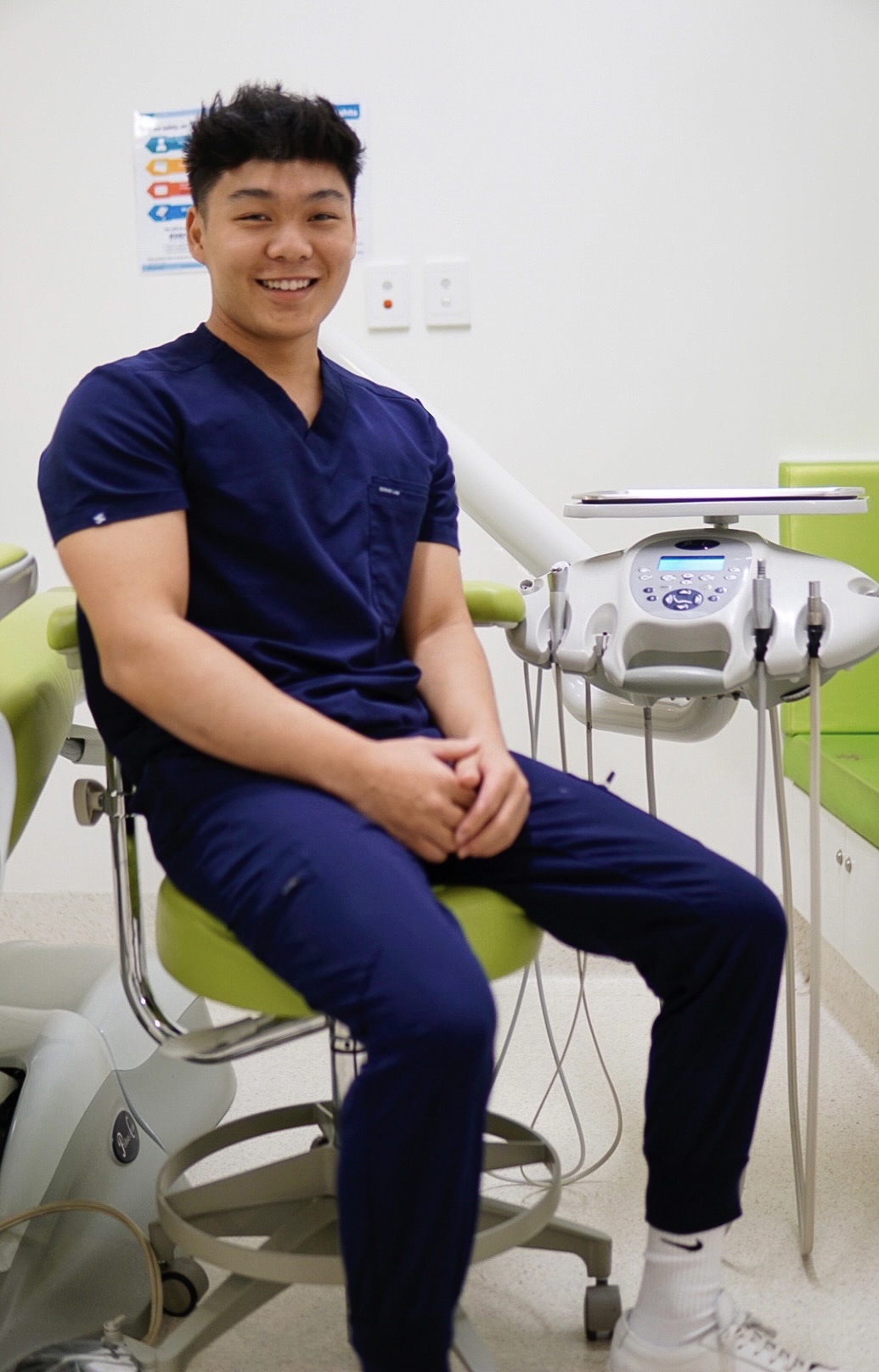 Growing up I've always been interested in business, having set up multiple small-scale enterprises since I was 10, selling technology related products such as camera and mobile phone accessories. During high school I began to gain strong interest in chemistry and biology. We had very hands-on, practical classes where we could carry out our own experiments and investigations. By year 12 it was time to decide what degree I would like to pursue at university.
There were many options I considered such as medicine, law, economics, actuarial studies or just pursuing an entrepreneurial route out of high school altogether. I drew inspiration from my pediatric dentist that I grew up with, Dr Rashid Tahir whose clinic was near my home.
I quickly realised dentistry ticks all my boxes of helping people, science, entrepreneurship and work life balance!
Why did you choose UQ to study dentistry?
Having lived overseas as an expatriate in Singapore for just over 10 years, I knew I wanted to come home to Australia. As I'd already lived in Sydney and Melbourne, Brisbane seemed like the perfect place to study for 5 years, and to start my career as well. UQ, with its newly built Oral Health Center and blended learning style of theory and practicals starting from Year 1 stood out to me. So far I am loving the journey and the university experience UQ has to offer.
What have you enjoyed most about your program?
There are so many aspects of Dentistry I could write about, but the most enjoyable would be what we call our Peer Clinic sessions. This is where we get to take what we learn in theory from our lectures and practice on each other in a safe and supervised environment. Being able to have a hands-on, simulated experience with a real person sitting in the dental chair is something I truly appreciate. Clinical learning is where my friends and I learn, make mistakes, and have fun whilst honing our skills. In just 6 months as of writing this, I will be seeing real patients of my own and I know there is still much more in store for me to enjoy and moments to savor.
What does a day in the life of a dentistry student look like?
I truly enjoy the days as a dental student and try to film as much of my student life as I can for memories to look back on. I post them on Instagram as daily vlogs or compilations of moments. Each day as a dental student is never the same, some days can be packed with lectures, while other days we are in the clinic working on our friends, drilling on plastic teeth, or carrying out various chemistry or biomedical experiments at the UQ St Lucia campus. Sometimes it can be overwhelming, but with an organized schedule you can live a balanced life of studying and enjoying life in Queensland and all it has to offer.
What are the most valuable skills you've learnt while studying dentistry?
I'd say patient management and communication skills are heavily emphasized in our first two years of clinical simulations. Being able to gain your patient's trust as a practitioner and allowing them to feel at ease during a procedure would be at the top of my list of skills I would want to excel in. On the other hand, the artistry of dentistry is one that I enjoy the most, with plenty of time to hone our skills each week. I truly feel supported as I appreciate and grow in each aspect of dentistry. 
How have your teachers had a positive impact on your studies?
In a small cohort, as students we get plenty of one-on-one contact time with our supervisors which allow us to really form great connections and get to know them over the duration of our course. I am able to reach out to different supervisors for advice, learn their preferred techniques and find which I am the most comfortable with. As a student with no relatives in Brisbane, I really appreciate the supervisors getting to know us as individuals, offering a chat by the cafe, or dropping in at my pre-clinic station to see how I'm progressing. This support network has allowed me to feel comfortable and drives me to do my best in my studies and has me excited for my future career. 
How do you feel your studies have best prepared you for your future career, or further study?
I feel that the degree is preparing me to become a competent, patient-centered practitioner. I really enjoy the courses offered such as biomedicine, biochemistry and immunology. It is well rounded and the relevancy of each course to day-to-day practice in the future is clear to me. I am excited for the next few years of clinical experience with patients which I feel will be a whole different ball game, but nothing is motivating me through the last semester of second year like wanting to treat my first patient!
What advice would you give to someone who wants to study dentistry?
I would tell them firstly to choose dentistry because they are passionate about helping others. It can get difficult at times due to the workload and there has to be passion to drive through the tougher times in school to reach the end goal of becoming a dentist. Get involved in the community by volunteering or shadowing your dentist to really understand the lifestyle. Your time management skills will be put to the test in your first year as a dental student as it is a big step up from high school, it may seem that the only way to keep up will be to keep at the books, but you only live life once and it is important to balance studying with having time to yourself too!