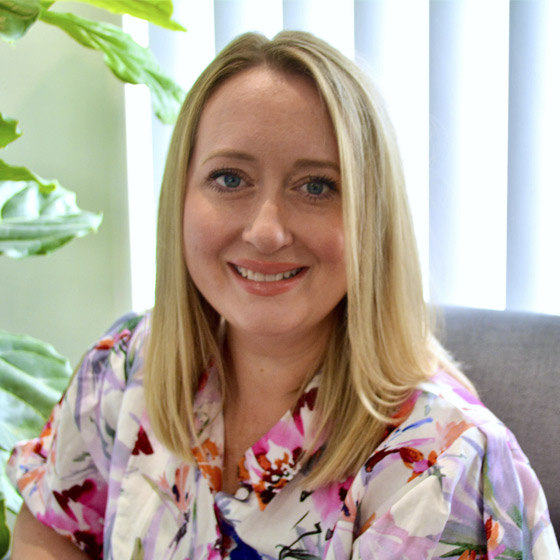 What inspired you to study Midwifery?
My inspiration to study midwifery was drawn from my own pregnancy and birthing experience. I remember thinking afterwards, what a privilege it would be to be a midwife, to be a midwife that can make a difference for the better, to have the opportunity to work in partnership with women and their families, whilst they embark on their antenatal, birth and postnatal journey. 
What has been your most memorable moment at UQ?
My most memorable moment at UQ was when I was successful in obtaining my third year of placement within the Logan Hospital Midwifery Group Practice (MGP) - Pasifika Hub. I have had the privilege to work closely with a team of dedicated, knowledgeable, and passionate midwives, doctors, allied health professionals and community connectors.
I am grateful for all the memories created with all the beautiful women and families of the Pasifika hub, and the time spent with my preceptor midwife who over the year guided, taught, and inspired me to be the best student midwife I could be.
How did you manage to balance your study, work and other extracurricular activities?
I managed by ensuring I knew what commitments I had to achieve for the week, this was done by having a daily routine at home, scheduled study time outside of placement and ensuring we always made time to spend together as a family outside of all our commitments. 
How have you found the experience of studying whilst raising your own children?
Whilst it has certainly been hard at times, I have found the experience of studying whilst raising children to be a personal accomplishment. They have been a driving force in me wanting to do my best and lead by example for them. 
I have loved at times sitting down to study with them, more so my older two whilst they are doing their own homework. I am proud to show them, that if you put your mind to it, and put the effort in, you can achieve your goals.
You initially started studying at another institution, how did you find the change to UQ? 
The change to UQ has been wonderful, I feel very privileged and proud to have been accepted to complete my bachelor of midwifery within one of the worlds most respected universities.
What drove you to become such a high achiever?
I wouldn't consider myself to be a person who is driven to be a high achiever, but instead I would consider myself a person who just tries their best and is deeply passionate about midwifery. If I was to be considered a high achiever this would be an honour and a bonus.
Would you like to share any major obstacles or hardships you have overcome throughout your studies?
My midwifery journey to date has seen many obstacles, which have included commencing my midwifery degree in NSW, having to stop due to my husband's relocation commitments within the Air Force. Moving as a family to Adelaide, then now to Queensland where I recommenced my studies with UQ during the pandemic in 2020. 
There were many ups and downs, one of which related to our practical placement being affected due to the ever-changing restrictions placed within the hospital settings. Although my situation is not solely unique to me, it has presented many challenges which I have been required to overcome to meet the requirements of the degree both academically and during practical experiences, whilst raising our four young children (ages 13, 9, 6 and 4) and having a husband within the Air Force.
What are you most passionate about?
I am deeply passionate about woman-centred care and believe that all women should have access to continuity of care. I believe that the experience women have within their antenatal, birthing, and postnatal periods is extremely important. 
My hope is that women are be able to look back on their experience and feel that they were informed, had choice and control, and that they felt empowered by their experience, even if it was not to go quite as planned. 
 
What do you believe it takes to become valedictorian?
I never envisioned being awarded the honour of such a title. When I think about what it might take to become a valedictorian three words come to mind which are passion, dedication, and resilience. I believe passion is what fuels a person's dedication, and by being resilient you will be able navigate any hardships or obstacles you may face in achieving your goals.
What does being awarded Valedictorian mean to you?
It truly is such an honour to receive such an award, it really was so unexpected, therefore making it even more special to me. Being awarded Valedictorian is something I will never forget, with it being a symbolic reminder to me that by just doing your best each day can take you places you never expected. I am so humbled by the experience.
What advice would you give to current and future UQ students?
Keep focused on your goals, there will be times where you will feel overwhelmed between study, placement, assignments, and exams. Always start early on study prep, and assignments, your future self will thank you. 
I found writing a list of things I needed to get done in a priority order helped me visually work through them instead of thinking about all I needed to get done at once and becoming overwhelmed.
Always be kind to yourself, especially during the more stressful and pressured situations.
What's next for you?
I feel very fortunate and excited to begin my career journey as a new graduate midwife in 2023 with the Logan Hospital Midwifery Group Practice – Pasifika Hub. My dream job has always been to work in a continuity of care model, and I couldn't feel anymore privileged to be a part of the amazing team at the Pasifika hub. 
Learn more about UQ's Bachelor of Midwifery.