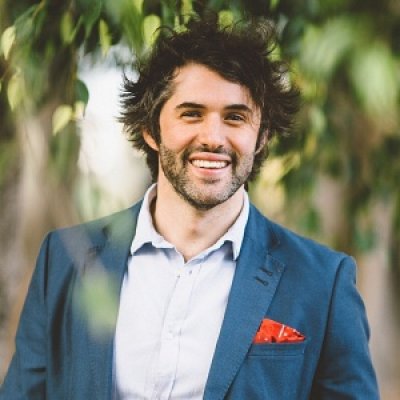 It's been a dream come true for a University of Queensland psychology researcher who received a fellowship to work at Stanford University in California.
Dr James Kirby, from UQ's School of Psychology was in shock when he initially read the email notifying him of his success in receiving an Endeavour Fellowship that will allow him to work at one of the United State's most prestigious universities.
"I have always dreamt about working at the Center for Compassion and Altruism Research and Education (CCARE) at Stanford, but I never really thought I would have the chance," Dr Kirby said.
"The idea of working there still has not 'sunk' in, but I am terribly excited about it".
The Endeavour Fellowship is a program offered by the Australian government for individuals to undertake study, research and professional development overseas in order to learn from experts in their field of study.
The internationally competitive, merit-based scholarship will allow the clinical psychologist to explore his research, which is focused on understanding the nature of compassion, with some of the greatest minds in the field of compassion.
"Specifically, I am interested in understanding compassionate motivations, what blocks people from being compassionate and how we can help cultivate compassion for ourselves and others," he said. 
"CCARE at Stanford University, is recognised as the world's leading research base on compassion and has researchers from the fields of neuroscience, psychology, business and political science working together to help understand how we can foster and build a more compassionate world and way of being.
"This exceptional opportunity will expose me to some of these brilliant minds, improve my research questions and allow me to build collaborations for future research projects."
Head of the School of Psychology Professor Virginia Slaughter said this fellowship is a wonderful recognition of James' deep interest in the ways that compassion can be understood, from both personal and scientific perspectives, and practiced. 
"This is a terrific opportunity for him to further develop this expertise," Professor Slaughter said.
Media: Kirsten O'Leary k.oleary@uq.edu.au, +61 07 3365 7436 or +61 0412 307 594