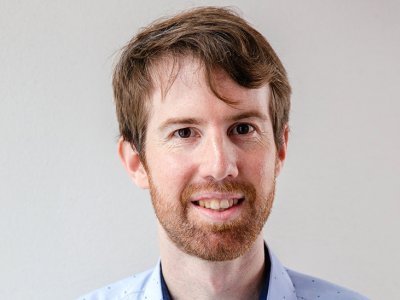 Each month we shine the spotlight on a researcher within the Faculty of Health and Behavioural Sciences.
This month we spoke to Dr Jake O'Brien, Postdoctoral Research Fellow at the Queensland Alliance for Environmental Health Sciences (QAEHS).
What are your key research interests?
My key area of research interest is wastewater-based epidemiology with a focus on expending our analytical chemistry capabilities to evaluate population consumption of/exposure to chemicals based on their measurement in wastewater.
Can you share some of your career highlights so far?
We started wastewater analysis for illicit drugs here in Australia in 2009 and it quickly became clear that this technique was extremely powerful for measuring actual drug consumption in the community. The number of places we sample and the number of chemicals we analyse has gradually increased since then and through our time trend analysis we found the first hard data which showed a five-fold increase in methylamphetamine consumption between 2009 and 2015. Another highlight was developing a model that can be used to determine the number of people in a wastewater catchment on a given day.
What aspects do you enjoy most about your career?
Working with people who have different skillsets to my own. It's always surprising what you can achieve when you put many different thinking heads together. We are also lucky enough to not just have some of the most advanced analytical mass spectrometers available to use for our research but also experts who have spent decades working on them to help us develop new methods.
Has your career taken you to any interesting, far-flung locations?
As a UQ Summer Research Program student, I was lucky enough to investigate illicit drug consumption using wastewater analysis at a music festival held not far from Brisbane over the Christmas break. Being a music festival attendee in between sample collection makes for a very good time and having made friends with the people who operate that treatment plant (also researchers), I now go back on an almost annual basis. I also went on exchange during my PhD to Amsterdam which was fantastic as it allowed me to broaden my research, work with new people, experience Dutch culture and go sight-seeing around Europe on the weekends.
What inspired you to pursue a career as a researcher?
I picked up some casual work as a research assistant at the end of the first year of my bachelors degree and quickly found that the work the team was doing at the time was not only interesting, but also fun. I've remained with that research group but since then the research we do has changed extensively and there's always people coming and going which keeps things interesting.
What advice would you give students thinking about a research career?
Give it a try. Talk to your lecturers, talk to your tutors, look at researchers' profiles and find what interests you. Plenty of good researchers would love a volunteer as often research funds are limited meaning their best ideas may never come into fruition. A volunteer allows them to pursue these ideas and you get the opportunity to see if research is for you and hopefully learn something along the way. I'd also recommended to choose the research group wisely as research is a team effort, plus you need to keep a good work/life balance.
What are your interests outside of work?
I'm a musician so I enjoy playing at home, the occasional live gig and also going and seeing live music. Other than that I like hanging out with my friends and family as well as travelling.
What do you enjoy about living in Brisbane?
The weather is great. I'm not a fan of being cold so I like that we only have short winters in Brisbane because it means I can spend more time outdoors doing things with friends and family.