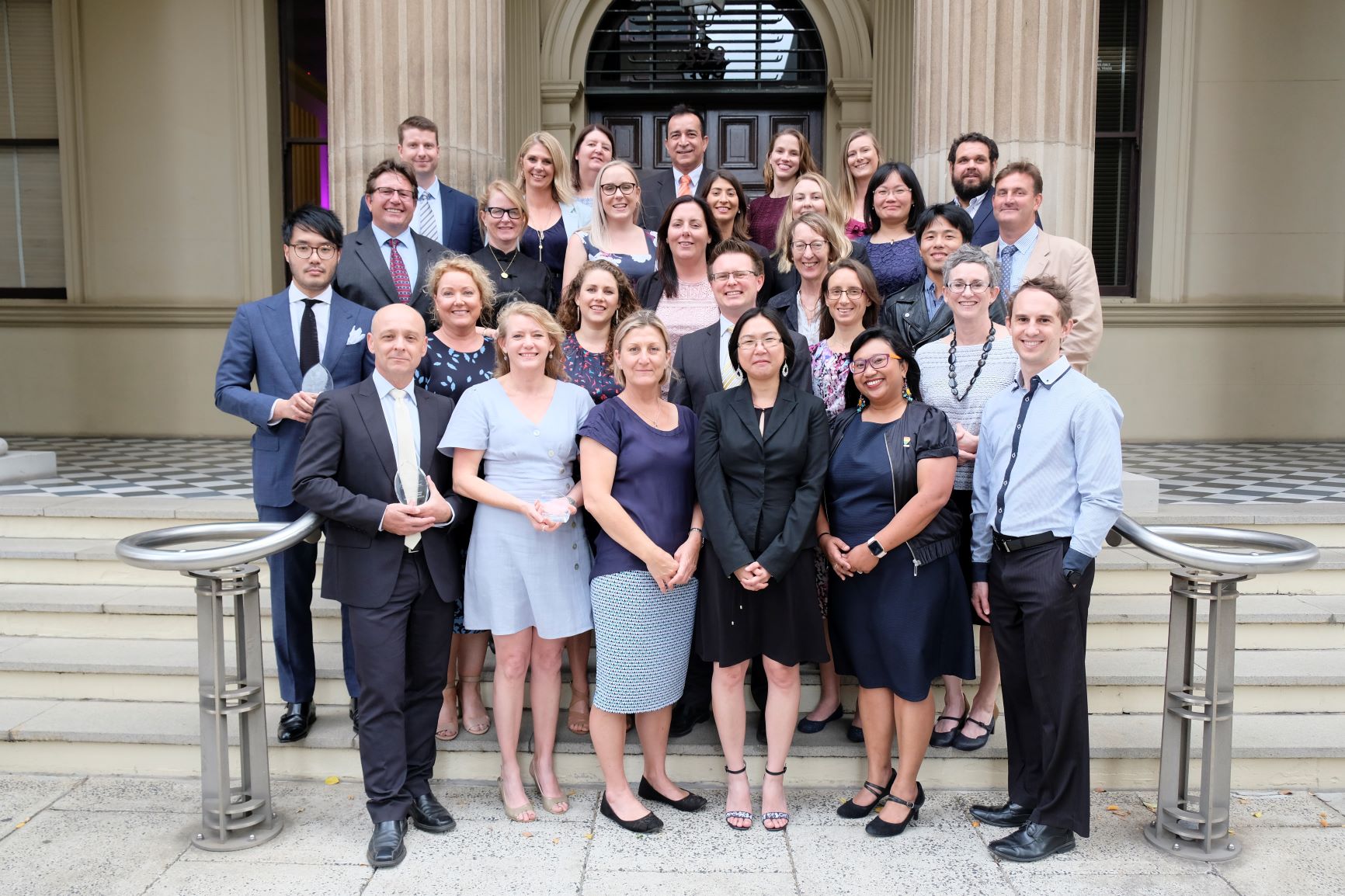 The University of Queensland's annual Teaching and Learning Awards have tonight celebrated excellence, creativity and innovation.
Among the award winners acknowledged the Faculty received four awards for 'Teaching Excellence', 'Programs that Enhance Learning' and 'Outstanding Contributions to Student Learning'.
Deputy Vice-Chancellor (Academic) Professor Joanne Wright said the awards recognised the important work of teachers in shaping students and building their opportunities to make a positive difference across society.
"Teachers are key to students getting the most from their university experience, and it is an absolute joy to see the outcomes from UQ teachers and students working together," Professor Wright said.
She said students across UQ were benefiting from UQ's push to embed employability in every study program.
"All students can now engage with opportunities including work-integrated learning, short term global experiences, entrepreneurial activities, and volunteering that build their capabilities and develop the mindsets required for an evolving future world of work," Professor Wright said.
"This has translated into UQ having the most employable graduates in the State, according to QS data.
"Thanks to this kind of important work from our inspirational teachers, employers have confidence that UQ graduates are globally relevant, innovative and creative future leaders."
Professor Wright noted that the digital revolution had transformed the teaching profession "in a few short years".
"Teachers are doing a magnificent job in adapting to that and in thinking in new ways about their students' education," she said. "We see many examples of this among our award winners tonight."
UQ Teaching and Learning Week 2019 (Monday 28 October to Friday 1 November), provides opportunities for the UQ community to learn from one another and to celebrate creative and innovative teaching practices designed to enhance student learning.
This year's workshops, panels, and other interactive sessions are highlighting UQ's excellent teachers and tutors, initiatives, and teaching and learning leaders around the theme of "Creativity".
The program of events is designed to give staff opportunities to network and discuss contemporary teaching and learning.
The awards presented to recipients from UQ's Faculty of Health and Behavioural Sciences were:
Awards for Teaching Excellence
Associate Professor Jodie Copley, School of Health and Rehabilitation Sciences
Awards for Programs that Enhance Learning
UQ ePortfolio Project, Faculty of Health and Behavioural Sciences and Institute for Teaching and Learning Innovation: Professor Sarah Roberts-Thomson, Mr Sam Harris, Ms Jessica Tsai, Ms Elizabeth Wardrop, Ms Ailsa Dickie, Mr Nathan La Burniy, Mr Victor Ho, Dr Sam McKenzie.
Citations for Outstanding Contributions to Student Learning
Dr Anna Hatton, School of Health and Rehabilitation Sciences
Commendations for Outstanding Contributions to Student Learning
Tim Barlott, School of Health and Rehabilitation Sciences