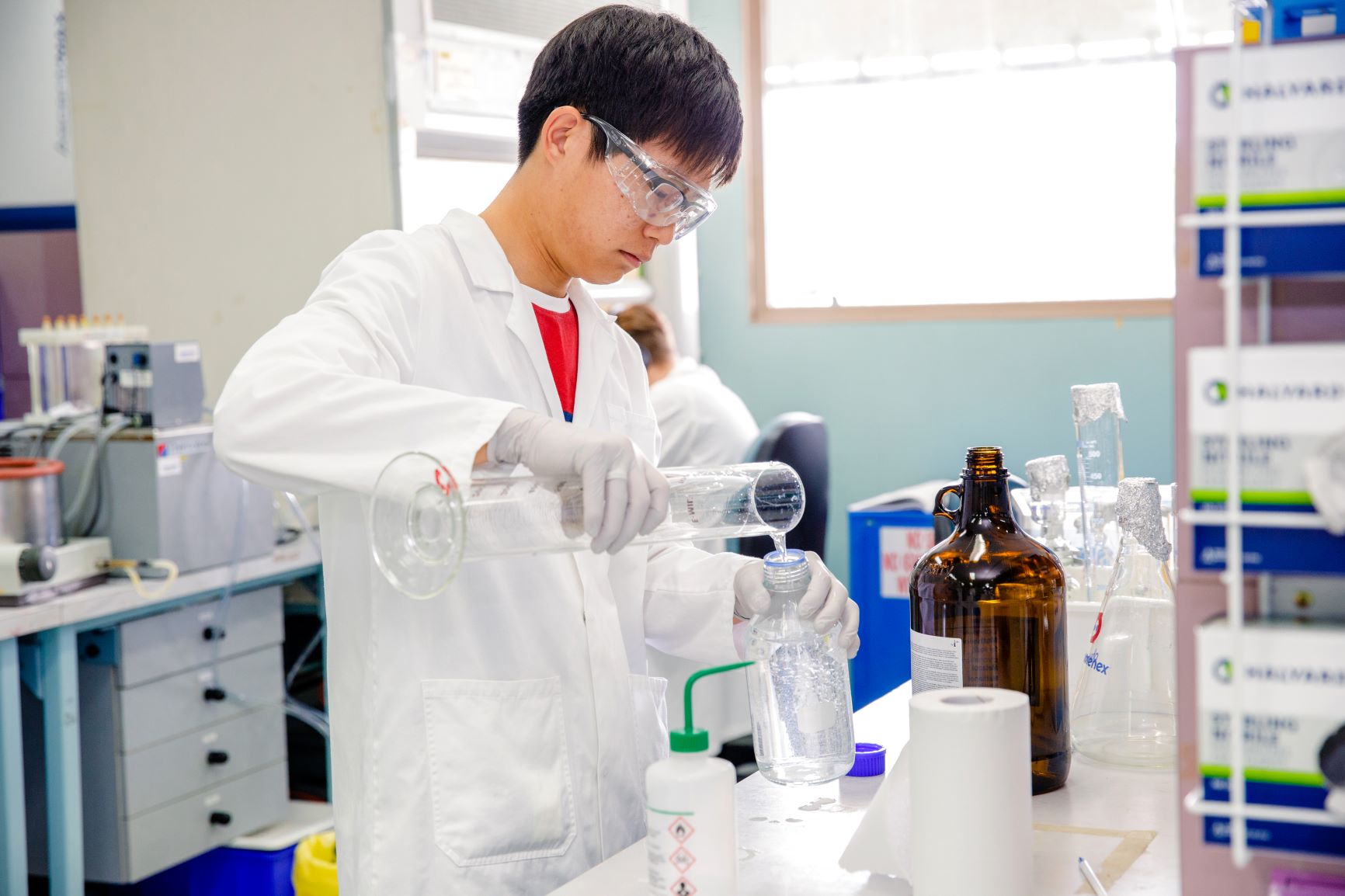 The consumption of caffeine, citrus, vitamin B and dietary fibre is higher in communities with higher socioeconomic status, according to new research from The University of Queensland.
A study led by Queensland Alliance for Environmental Health Sciences (QAEHS) researchers uses wastewater to show the correlation between socioeconomics and diet and drug consumption.
QAEHS lead author Phil Choi said diet, drug, pharmaceutical and lifestyle biomarkers were examined in samples collected from treatment plants in six Australian states and territories over seven consecutive days in 2016.
"We found consumption of particular pharmaceuticals including tramadol and atenolol is higher in socio-economically disadvantaged areas and where more people are employed as labourers," Mr Choi said.
"We also found fibre consumption is lower in communities with lower educational attainment, while smoking behaviour is linked more closely to social isolation than age.
"Our study shows that chemicals in wastewater reflect the social, demographic and economic properties of the respective populations and highlights the value of wastewater in studying the sociodemographic determinants of population health."
Prior to this study, wastewater-based epidemiology focused on reporting illicit drug and pharmaceutical consumption patterns by analysing domestic wastewater.
This is the first time researchers have explored the relationships between chemicals in wastewater and social, demographic, and economic parameters in the population.
"The results suggest that education and occupation can influence a person's diet and drug consumption," Mr Choi said.
"For example, dietary fibre consumption seems to be linked to a certain level of education and certain opioids and antidepressants seem to be linked to specific occupation types."
The research team conducting the study included Mr Choi, Benjamin Tscharke, Professor Jochen Mueller, Professor Kevin Thomas and Jake O'Brien from the QAEHS, Centre for Youth Substance Abuse Research researchers Professor Wayne Hall and Associate Professor Coral Gartner (also UQ's School of Public Health) and Dr Saer Samanipour from the Norwegian Institute for Water Research.
The study was published in The Proceedings of the National Academy of Sciences, the official journal of the National Academy of Sciences.
Media: Phil Choi, p.choi@uq.edu.au, +61 468 457 772; Kirsten O'Leary, UQ Communications, k.oleary@uq.edu.au, +61 7 3365 7436.