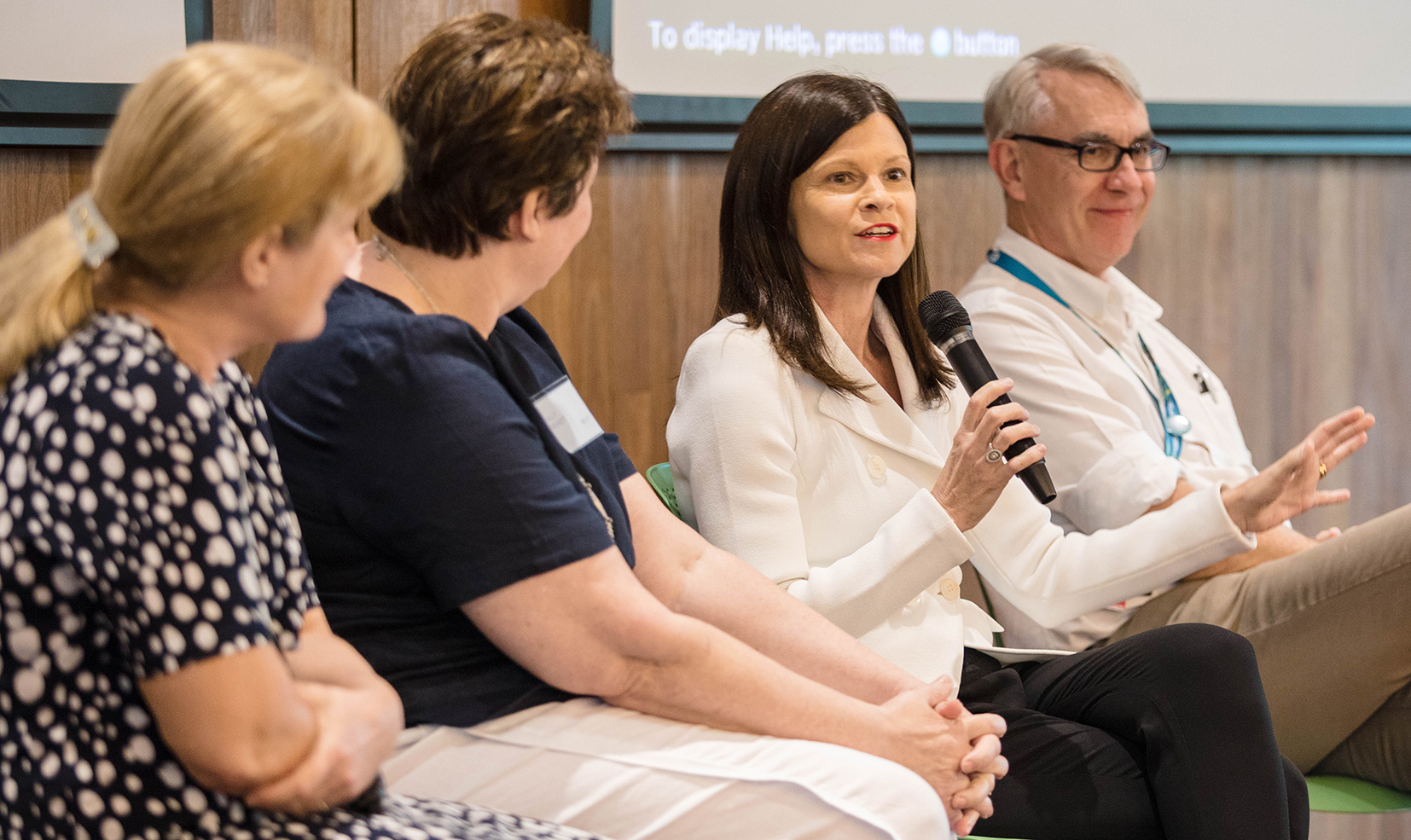 Dementia, cancer treatment, and substance abuse were just some of the topics under the spotlight at a University of Queensland forum last week.
Academics, clinicians and researchers from different disciplines within UQ and the broader health community gathered at the Faculty of Health and Behavioural Sciences Behaviour Change for Better Health Symposium at the UQ Oral Health Centre, Herston.
Associate Dean (External Engagement) Professor Louise Hickson said the aim was to discuss behaviour change in the management of a wide range of health conditions.
"At UQ, we address major social and health problems, such as healthy childhood, social wellbeing, and healthy ageing, across the full spectrum of health disciplines, to improve the wellbeing of all," Professor Hickson said.
"The Faculty provides a focal point for the important reciprocal relationship between health and behaviour – how behaviour influences health and how health influences behaviour.
"The Symposium was an opportunity to bring together experts in their field who recognise that sustaining behavioural change is the key to securing better individual and public health outcomes.
"Behaviour change is important for  people who are working to ensure patient adherence to health interventions, for those looking at how service delivery models reflect these changes, and for those examining how successful behaviour change can also deliver evidence-based, cost-efficient and effective healthcare for the community."
Keynote presenters were Professor Sarah Dean from the University of Exeter and UQ's Professor Catherine Haslam.
Presentations were delivered by speakers from across the Faculty of Health and Behavioural Sciences' Schools and Centres, as well as the Faculty of Medicine.
View the photo gallery from the Behaviour Change for Better Health Symposium.