Dr David Klyne from UQ's School of Health and Rehabilitation Sciences is one of 10 outstanding early-career researchers selected to attend a highly prestigious annual gathering of Nobel Laureates and emerging scientists from around the world.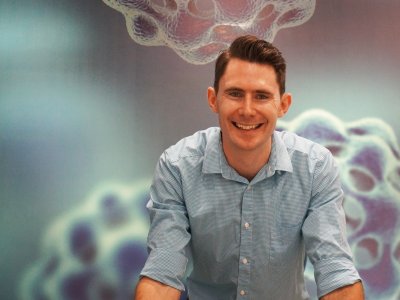 The 10 delegates will represent Australia at the 70th Lindau Nobel Laureate Meeting in Germany later this year.
Dr David Klyne is a Postdoctoral Fellow whose research in neuro-immunology focuses on understanding how acute pain becomes chronic, and developing new treatments to combat this condition.
He was awarded a Fulbright Fellowship in 2019, and received the premier international award for spine research, the International Society for the Study of the Lumbar Spine (ISSLS) Prize, in both 2018 and 2019.
The Lindau Nobel Laureate Meeting will provide an opportunity for Dr Klyne to share his research with fellow emerging scientists from 101 countries and 68 Nobel Laureates.
The 10 Australian delegates were selected by the Australian Academy of Science.
They will receive a grant to enable their attendance at the event, which runs from 28 June to 3 July, through the support of the Science and Industry Endowment Fund (SIEF). 
The delegates will also have the opportunity to join a SIEF Research Innovation tour visiting laboratories and businesses in Germany.
Details of the Australian PhD candidates and postdoctoral researchers attending the Lindau Nobel Laureate Meeting can be found on the Australian Academy of Science website.
Media: Dani Nash, UQ Communications, dani.nash@uq.edu.au, +61 7 3346 3035.